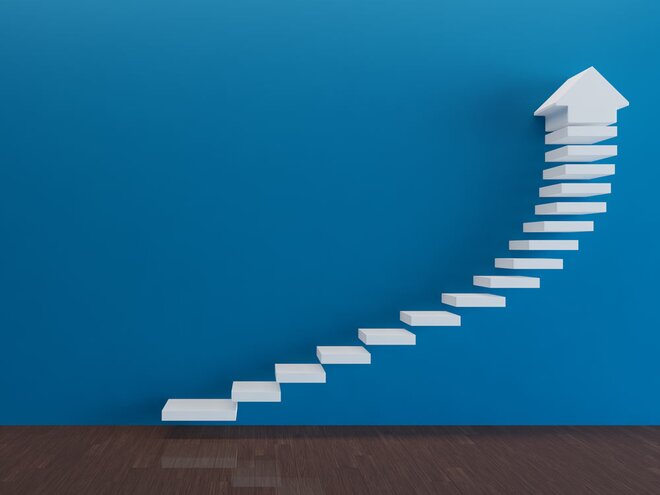 When it comes to the core of a growth portfolio, we usually recommend equity funds from the flexi-cap, large- and mid-cap and value categories, as they can invest in companies of all sizes and from any sector, in any proportion. As per AMFI data of April 2021, these three categories collectively managed about Rs 3 lakh crore, with flexi caps accounting for close to 53 per cent of the combined assets of these categories. These three categories form about one-third of all open-end equity categories and make up more than 9 per cent of all assets managed by the mutual fund industry.
Earlier, for the growth-oriented allocation in a portfolio, we used to consider the multi-cap category. However, following the regulatory intervention in November last year, most of the former multi-cap funds were reclassified as flexi-cap funds and the multi-cap category's new mandate, we believe, is unlikely to meet investors' requirements due to its stringent allocation requirements.
Gauging investors' confidence
With the markets showing signs of recovery since March 2020, assets started flowing out steadily from all the above-mentioned categories. Probably, investors' doubt about the sustainability of market levels resulted in this outflow.
Thus, from June 2020 to February 2021, these categories saw an outflow of Rs 33,567 - over 15 per cent of their AUM as seen in May 2020. Despite that, their total AUM witnessed an impressive rise of 31.7 per cent, from about Rs 2.2 lakh crore to about Rs 2.9 lakh crore during this period on the back of the market rally. At the time of writing the article, the trend seems to be reversing in the subsequent three months.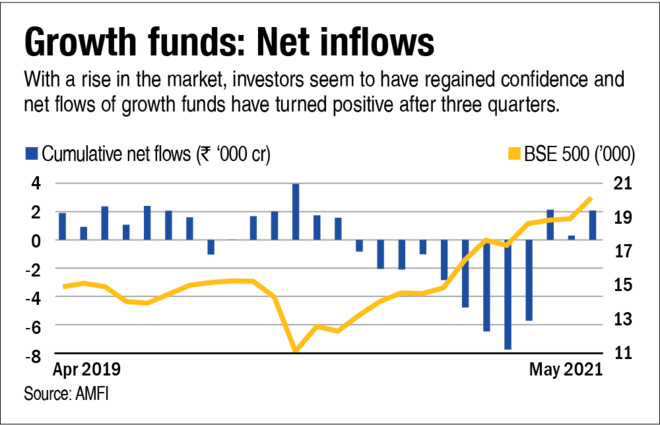 On the other hand, since the end of April 2019, value funds have seen a net outflow of Rs 11,746 crore - about 20 per cent of their total AUM then. This is probably due to the lean patch witnessed by them in 2018 and 2019 relative to their flexi-cap peers.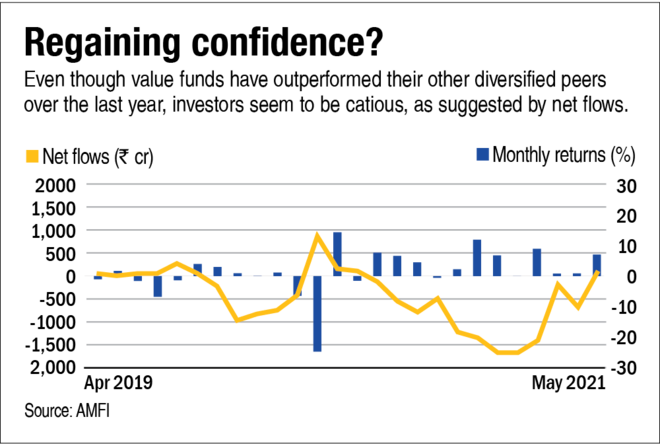 What is the investment case?
Funds in our growth category are meant for investors who are familiar with the volatility of the equity market. These funds should form the core of their growth-oriented portfolio. Since these funds are diversified in terms of their market-cap allocation, they are less volatile as compared to mid- and small-cap categories. Further, over a longer period, these funds provide excess returns as compared to pure large-cap funds. Their seven-year rolling returns have mostly been in double digits and higher than the broader S&P BSE 500 TRI.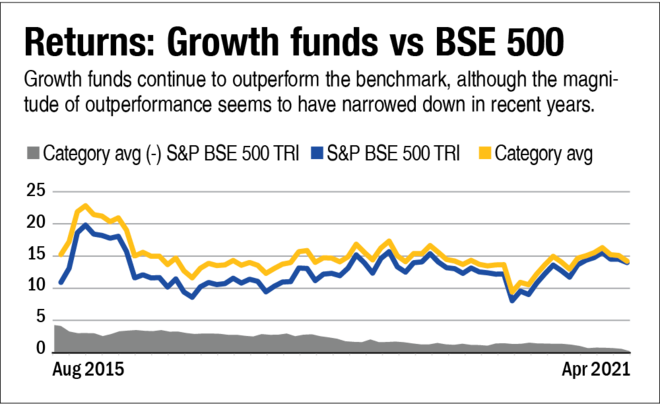 We continue to recommend investing in these categories for a long horizon and only through the SIP mode. To know our recommended growth funds and read their full analyses, please see the July issue of 'Mutual Fund Insight'.