Investors' Hangout : The investment mindset: These women show the way | Value Research
https://www.valueresearchonline.com/videos/investors-hangout/reserve-spot/
Investors Hangout is a popular financial advice webinar series hosted by Dhirendra Kumar.

29-Oct-2021
12:30 PM
30 Mins
What our subscribers say about us
Clarity... Reasoning... guidance by Dhiren Sir is always crystal clear!
I've been following him for five years. He keeps things simple. I subscribe to Mutual Fund Insight. I would say, he is the best personal finance advisor.
Thank you Dhirendra Sir, we get a good idea about how to plan our future investments after listening to your answers.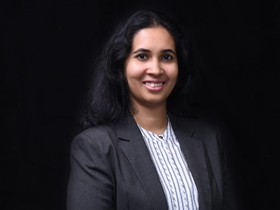 featuring
Sunaina Da Cunha
Co-Head – Fixed Income (Credit), Aditya Birla Sun Life AMC Limited



Ms. Sunaina da Cunha is the Co-Head of Fixed Income at Aditya Birla Sun Life AMC Limited. She has a rich experience of 17 years in fixed income fund management with an expertise in structuring bond solution and credit transactions. As Co-Head, Sunaina leads the overall credit portfolio of the AMC.. She has been a part of the Aditya Birla Group since 2004 having started as a Group Management Trainee in Aditya Birla Management Corporation Private Limited. Sunaina is a CFA Charter Holder from the CFA Institute, Virginia, USA. She is also an MBA from the Faculty of Management Studies (FMS), University of Delhi.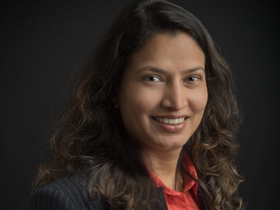 featuring
Keerti Gupta
Chief Operations Officer, Aditya Birla Sun Life AMC Limited



Ms. Keerti Gupta is the Chief Operations Officer (COO) of Aditya Birla Sun Life AMC Limited (ABSLAMC). She brings with her over two decades of experience and has been with the organisation since January 2015. She is a Director at MF Utilities India Private Limited and ABSL Umbrella UCITS Funds Plc. She has previously worked at Gujarat Lease Finance Limited and has been associated with the Aditya Birla Group for last 25 years. She holds a Bachelor's Degree in Science (Home Science) from Rajasthan Agriculture University, Bikaner and Master's Degree in Business Administration from Maharishi Dayanand Saraswati University, Ajmer.
More reasons to join the webinar
Be it queries related to mutual funds, stocks, or tax-saving investments; Value Research will answer them all.
One of the first investment research firms in the country, Value Research is a trusted source of independent investment research, fund ratings, stock information, and mutual funds.
Value Research has the longest and proudest history of helping the Indian saver achieve financial goals.
Watch our previous videos