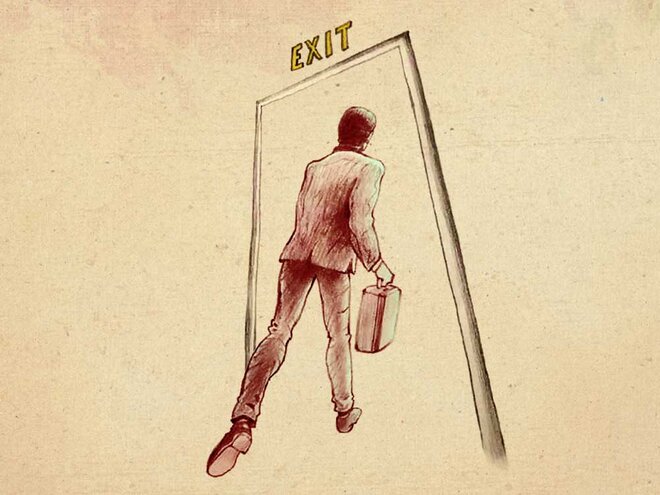 While the market is all set to welcome many IPOs, some companies are trying to delist from the stock exchanges. Delisting can be of two types: voluntary and compulsory delisting. Under compulsory delisting, the securities of a company are removed from a stock exchange as a penalty if the company fails to comply with various rules listed in the listing agreement. On the other hand, in the case of voluntary delisting, a company decides on its own to remove its securities from a stock exchange.
The delisting process

The promoter's proposal to delist shares is presented to the board.
The board approves the proposal.
The floor price is intimated (as per SEBI's guidelines).
Shareholders' approval is received (at least 90 per cent of shareholders should agree to delist).
Reverse book-building is conducted (shareholders bid the price at which they want to sell their shares).
The exit price is declared.
Shares are delisted from stock exchanges.
Why companies voluntarily delist
Companies opt for voluntary delisting because of several reasons. At times, some companies want to avoid incurring extra costs related to complying with all the regulations of stock exchanges. Therefore, by following the delisting route, they can enjoy financial as well as operational flexibility. On the other hand, some companies think that the market value of their shares is lower than their fair value. So they take this route as an opportunity to buy back all the shares and cease to be a public company. Many a time, companies delist as they find that the costs of complying with all the listing requirements do not justify the benefits they derive as a listed company.
For successful delisting, at least 90 per cent of the shares are to be tendered. This paves the way for minority shareholders to ask for a premium over price, which they deem to be the correct intrinsic value of the company. On the other hand, if an institutional shareholder has a significant stake in the company, then it can ask for a premium owing to its high holding.
As of now, two companies are trying to delist: Hexaware Technologies and Allcargo Logistics. While for Hexaware, reverse book-building has already been done and the company is yet to come out with an exit price, Allcargo is yet to start this process. The offer price quoted by these two companies are Rs 264.97 and Rs 92.58, respectively. If you are a shareholder in either, you might want to pay close attention to how the process unravels and what premium the companies are willing to pay.
The table details how the delisting process has fared for other companies in the last five years.