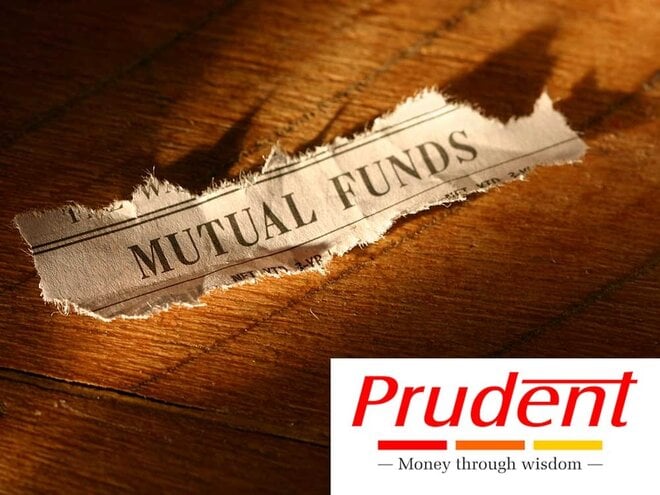 Prudent Corporate Advisory Services (Prudent Corporate) is primarily involved in the distribution of mutual funds. As of December 2021, the company distributed mutual fund schemes of 42 asset management companies (AMCs). It distributes mutual funds through a large network of mutual fund distributors (MFDs) as well as through its own relationship managers. These MFDs make use of the company's 'FundzBazar' platform to help retail investors invest in mutual funds. It provided wealth management services to around 13.5 lakh unique retail investors through 23,262 MFDs on its platform and spread across branches in 110 locations in 20 states in India, as of December 2021.
Prudent Corporate is the 8th largest player in the industry on an average AUM basis (1.4 per cent market share as of FY21) and 6th largest on a commission earned basis (4.2 per cent market share as of FY21). As of December 2021, AUM from the mutual fund distribution business stood at Rs 48,411 crore. Its technology platform has given it wide acceptability amongst MFDs in the industry. Around 18.5 per cent of the MFDs registered with AMFI were impanelled with the company as of December 2021. Amongst the national distributors in India, as of FY21, Prudent Corporate is the 2nd largest on both average AUM and commission earned basis.
Prudent Corporate also distributes other financial products such as insurance, portfolio management schemes, alternative investment funds, corporate fixed deposits, bonds, unlisted equities, stockbroking solutions, loans against securities, NPS, structured products, etc. It earns commissions on the distribution of third-party products. For FY21, Prudent Corporate earned 83.3 per cent, 9.5 per cent, 5.9 per cent and 1.3 per cent of its total commission and fees income from distribution of mutual funds, distribution of insurance, stockbroking and other products, respectively.
Strengths
1. Exhibited the fastest growth among peers: Prudent Corporate grew fastest among national distributors in the top 10 mutual fund distributors in terms of commission and average AUM, with a CAGR of 34.4 per cent and 32.5 per cent, respectively for the five year period ending FY21.
2. Long-standing relationship with MFDs: Prudent Corporate has long-standing relationships with its MFDs, with more than 50.6 per cent of its AUM, as of December 2021, being contributed by MFDs who have been associated with it for more than five years. Moreover, its MFD base is well-diversified, with the top 50 MFDs (by AUM) contributing only 8.5 per cent of total AUM, as of December 2021.
3. Pan-India distribution network: The company's distribution network is spread across branches in 110 locations in 20 states in India, as of December 2021. It is one of the few non-bank national distributors with a presence in B-30 (i.e., beyond the top 30) cities in India. 27.8 per cent of their registered MFDs were based out of B-30 markets, as of December 2021.
4. Mutual fund AUM skewed towards equity: Around 92 per cent of the mutual fund AUM was equity-oriented, as of December 2021. Equity as an asset class has a higher expense ratio and consequently higher earnings for distributors. The company's commission income to average AUM ratio of 1.06 per cent for FY21 was higher than the industry average of 0.65 per cent. Moreover, individual investors (the target segment) tend to stay invested for longer periods and prefer equity-oriented schemes. 47.1 per cent of the SIPs that the company services are perpetual (i.e., till 2099 or until cancelled) and the rest have an average maturity of 17 years.
Risks/weaknesses
1. A drop in AUM: The key factor driving the company's revenue is its ability to attract and retain AUM. The level of AUM is determined by the asset inflows (mainly SIPs) and outflows as well as the mark-to-market movement of underlying assets. Any decrease in SIP inflows or change in the quality, quantity or nature of monthly SIP flows would adversely affect its AUM and consequently its revenue and profitability.
2. Inability to attract and retain MFDs: MFDs are Prudent Corporate's primary customers. The ability to attract and retain MFDs on the company's platform is based on its ability to provide a user-friendly and diverse platform with a high standard of client service. Losing MFDs (and in turn retail investors) to a competitor can have a material impact on the company's operations. Moreover, with the increasing use of technology and the ease of investing it brings, retail investors (existing and potential clients) may choose to invest directly in mutual funds. This would render the company's platform redundant.
3. High competition: The company not only competes with mutual fund platform providers but also with the wealth management divisions of established Indian and foreign banks. It also faces competition from large banks that offer a variety of financial services. Furthermore, amongst non-bank national distributors, the company's closest peer has a market share of 40 per cent, compared to Prudent Corporate's 12 per cent.
4. Dependence on a few AMCs: Prudent Corporate is dependent on a few AMCs for a majority of its revenue. The top five AMCs accounted for 52 per cent, 53.8 per cent, 59.3 per cent and 50.8 per cent of total revenue for FY19, FY20, FY21 and 9M FY22, respectively. The largest AMC accounted for 12.8 per cent, 14 per cent, 16.2 per cent and 11.4 per cent of total revenue for FY19, FY20, FY21 and 9M FY22, respectively. If these AMCs choose to terminate the distribution agreement with Prudent Corporate, it would have a material impact on the company. Moreover, if the AMCs reduce the total expense ratio due to regulatory changes, the company's distribution and commission income could be severely impacted.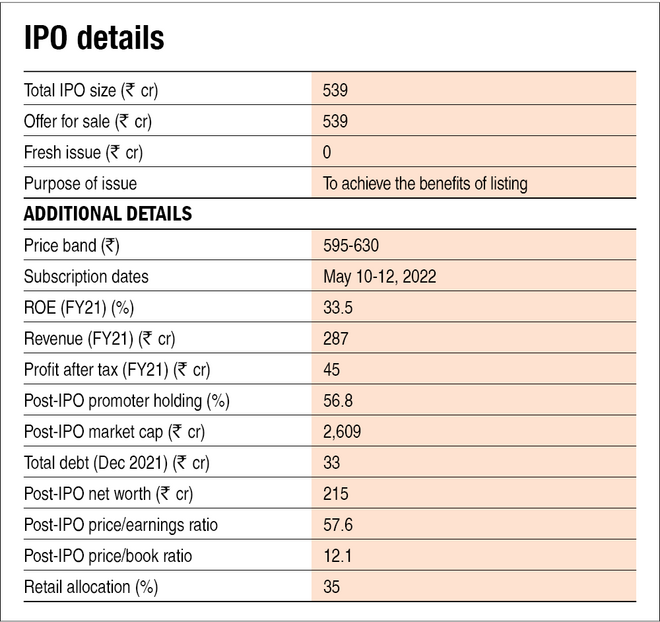 Also read about Prudent Corporate Advisory Services IPO: How good is it? to learn how we evaluate the company on various metrics.
Disclaimer: The author may be an applicant in this Initial Public Offering.