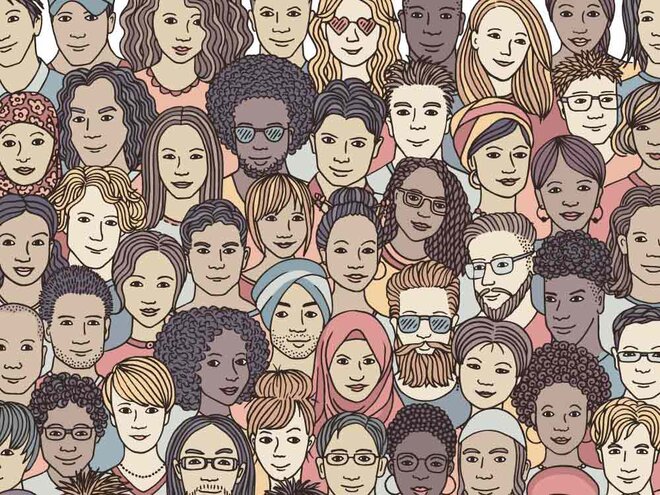 Retail participation has been historically low in the Indian market (about 5 per cent of the population) compared to other countries like the United States (about 55 per cent of the population) and the UK (about 33 per cent of the population). But things have been changing slowly and the ongoing pandemic has accelerated the change. The growth in the active Demat accounts is evidence for that. Moreover, the share of individual investors in total client participation has since the last few years, from 33 per cent in FY16 to 45 per cent in FY21.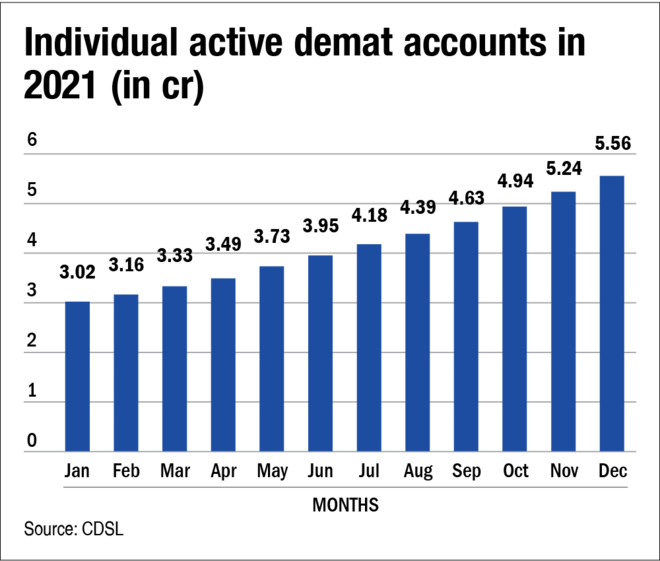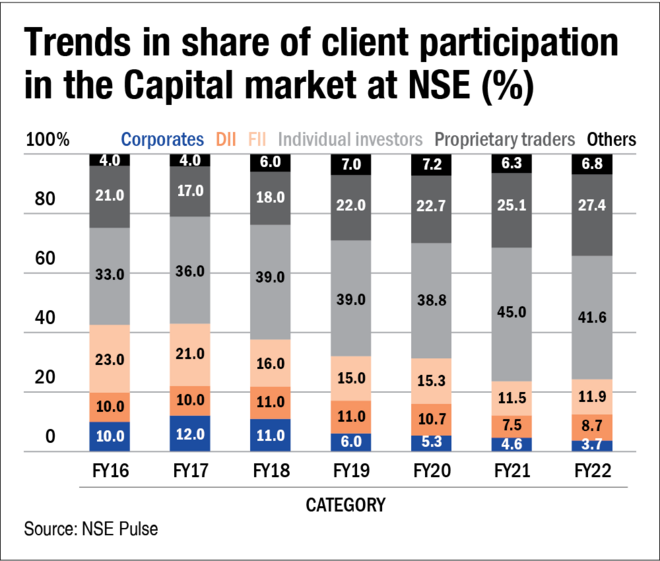 According to PRIMEINFOBASE, the share of retail investors in companies listed on the NSE reached an all-time high of 7.3 per cent in Q3 FY22. The same has been the case for high net worth individuals (HNIs) whose share reached an all-time high of 2.3 per cent. This is all despite a decline in both Nifty and Sensex by 1.5 per cent. This is not just confined to direct participation in equity markets but has also extended to mutual funds. According to AMFI data, the number of SIP accounts in the mutual fund industry touched the 5 crore mark in January 2021. In FY21 assets of passive funds surged by 60 per cent to Rs 4.7 trillion.
At the same time, the share of foreign institutional investors (FIIs) in the market has been reducing gradually. As seen in the above chart, FII participation has reduced from 23 per cent in FY16 to a mere 11.5 per cent in FY21. FPIs share in companies listed on NSE reached a 9 year low of 20.7 per cent.
There are several factors that have been contributing to the participation, such as fear of missing out on the market rally we witnessed in 2021, easy access to resources, and lack of attractive alternative investment opportunities due to low-interest rates.
Retailers' interest
To give a clear perspective, here are some companies (minimum market cap of Rs 500 crore) in which retail investors have increased their stake during the last quarter.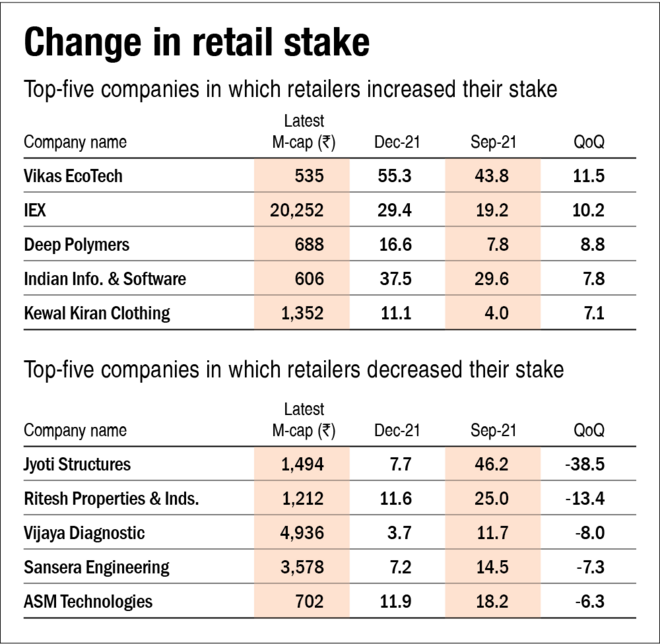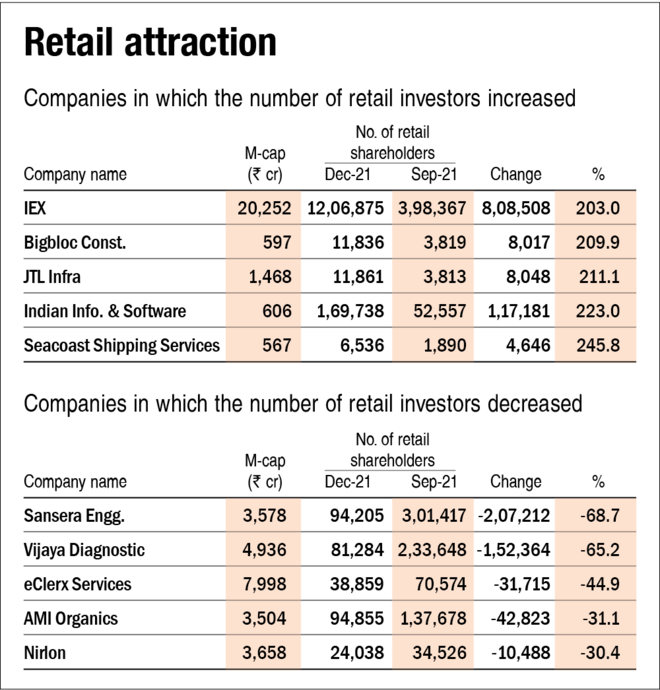 FIIs and retail investors have also been polar opposites - where the FIIs decreased their stake while the retailers increased theirs.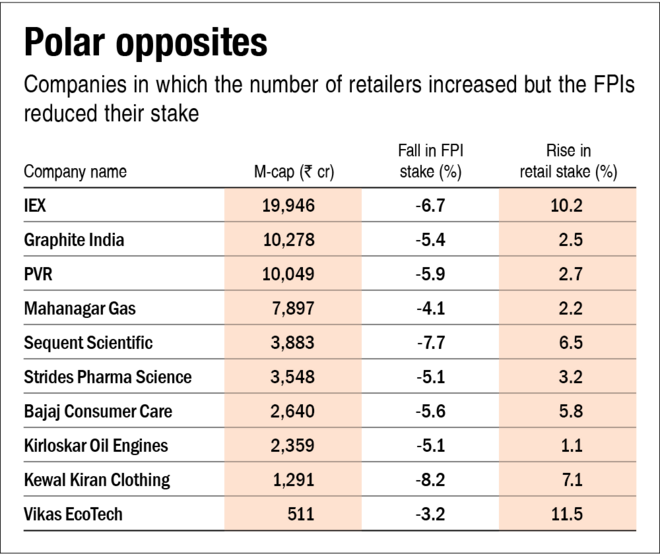 While we are happy about the increased participation of retail investors in the market, they have a tendency to go towards more risky stocks as we saw in one of our previous stories. As much as we love active retail participation, it would be a lot better for the investors to be wise with their investments and not get carried away with random tips.