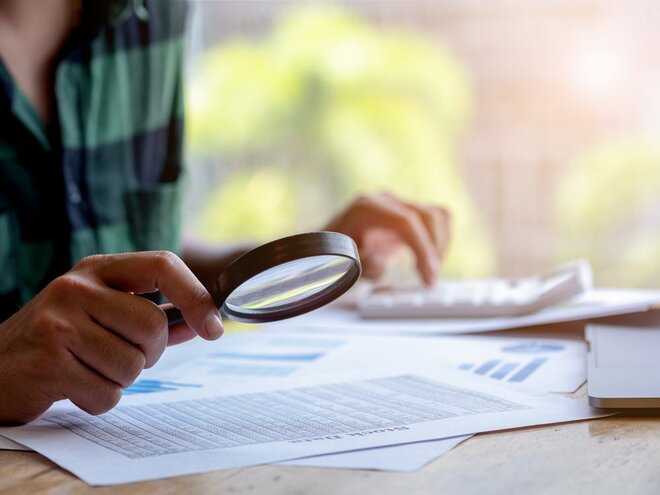 RBL Bank has come under close scrutiny after its sudden exit of CEO Vishwavir Ahuja, and RBI sending its nominee to the board of the bank, at the same time. While there are rumours that there might be some trouble at the bank amid its rising NPAs (worsening loan book quality), we don't know anything concrete yet and therefore let us not discuss the rumours. But, let us take a look at some hard numbers.
Looking at the historical growth rate and efficiency of RBL Bank, there are some common strands with such past troubles. In a lust to grow much faster, RBL has been lending at a very fast pace. The median advances annual growth stands at around 39 per cent, since the financial year 2006. However, its median ROE stood at only 6.32 per cent. The gap between what it earns and how much it grows is one of the largest in banking history. Some other such banks were Centurion Bank of Punjab (merged), Bank of Punjab (merged), Yes Bank and DCB Bank, as per the data history.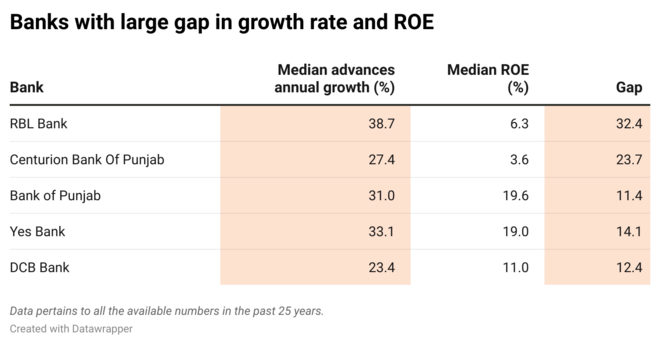 But before coming to any conclusion let us explain the importance of ROE (return on equity) in a bank and why advances (loan book) growth should be looked at in the context of it.
When a bank lends money, it does it from two main sources. One, from its own pocket and secondly from depositors, equity investors or other lenders. For example, if a bank lends Rs 100 to borrowers, it puts at least around Rs 12 (also known as capital adequacy ratio in a very simplistic term) and the rest comes from depositors, lenders or equity investors.
Return on equity is the profit earned on a base of own equity. If one wants to grow its lending size, it can do it from profit earned from lending operations (represented by ROE). If the ROE is 15 per cent, the company can afford to grow its advances at around 15 per cent. What if it wants to grow more? It will have to raise more capital to grow to maintain the minimum capital adequacy ratio. This leads to dilution of the existing shareholders. That means the same worth of the company will be spread to more shareholders.

Why is too much dilution bad?
Dilution is a normal phenomenon in the lifetime of a bank to grow to a scale. However, when the bank tries to grow way too much than their sustainable growth rate, it leads to three things: First, large dilution of the existing shareholders. Secondly, bank's chances of making bad loans go higher. Growing much higher than the sustainable growth rate means banks may not be equipped enough to assess loan quality in a short span of time. Third, it is easy to hide your bad loans. When advances book increase at a high pace, existing bad loans as per cent of advances look dwarf. As a result, troubles start brewing.