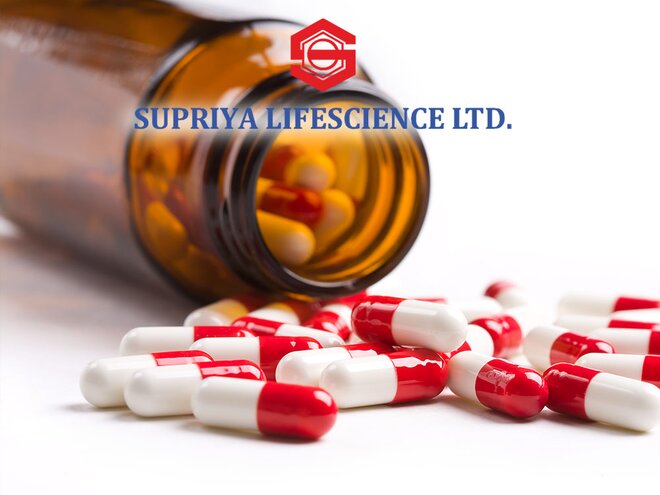 Starting its journey as a partnership firm in 1985, Supriya Lifescience became a full-fledged company in 2008. Involved in manufacturing and supplying active pharmaceutical ingredients (APIs), the company caters to niche therapeutic segments, such as antihistamine, analgesic, anaesthetic, vitamin, anti-asthmatic and so on. As of October 2021, the company had 38 APIs, with 12 of them having backward integration and contributing 67 per cent to its FY21 revenue. Located in Maharashtra, its manufacturing facility has a capacity of 547 kilolitres per day. Besides, the company has acquired a plot to expand its operations.
Thanks to its strong international presence, the company exports its products to over 86 countries, comprising Europe (17.4 per cent of FY21 revenue) Latin America (19.2 per cent), other Asian countries (29.3 per cent) and North America (4.8 per cent). Overall, exports accounted for 77.5 per cent of its FY21 revenue. On the other hand, India contributed 22.5 per cent to the total revenue.
The company is the largest exporter of chlorpheniramine maleate and ketamine hydrochloride and is one of the largest exporters of salbutamol sulphate in India. Therefore, it has an amazing customer base comprising companies such as Syntec do Brasil LTDA, American International Chemical Inc, Suan Farma Inc and Acme Generics LLP.
The Indian pharmaceutical industry is expected to grow at a good rate, as the formulation industry is expected to grow at 11.5 per cent, the bulk drugs industry is expected to grow at 12.5 per cent and the export of bulk drugs is expected to grow at 10.5 per cent. Owing to significantly lower manufacturing costs, Indian pharmaceutical companies are expected to grow rapidly in the forthcoming years. Its leadership position in various APIs, coupled with its strong presence in the international market, will help Supriya Lifescience grow consistently.
Strengths
1) Leadership position in APIs: The company has niche product offerings of 38 APIs focused on various therapeutic segments. It is the largest exporter of chlorpheniramine maleate and ketamine hydrochloride in India, contributing 50 per cent and 65 per cent to the total exports in FY21. It is also one of the largest manufacturers of salbutamol sulphate. Its niche offerings and leadership position have helped the company supply to various companies.
2) A strong international presence: The company derived 77.5 per cent of its revenue from exports during FY21. It exports its products to over 81 countries and there is no geographical concentration. As there is a consistent increase in the demand for various APIs, the company is highly benefitting from it.
3) A backwards-integration model: Out of the 38 APIs offered by the company, 12 of them are fully backward integrated. This will help the company be more cost-effective and less reliant on suppliers for key raw materials. These 12 APIs generated 67 per cent of the total revenue during FY21, thereby giving Supriya Lifescience a competitive advantage.
Weaknesses
1) Revenue concentration: As of FY21, the company derived around 50 per cent of its revenue from the top three APIs and related products and 81 per cent from the top 10 APIs. On the customer front, it derived 40 per cent of revenue from the top 10 customers and 22 per cent from the top three customers. Any fallout in the agreement or a decrease in demand for an API can severely impact its business.
2) Huge international exposure: The company derives 77.5 per cent of its revenue from exports and imported 36 per cent of total raw materials, with 31 per cent from China (as of FY21). Any major change in the geopolitical tension may affect the company's manufacturing capability.
3) A highly competitive industry: COVID has paved the way for various pharmaceutical companies to strengthen their business. Supriya Lifesciences is competing with various API manufacturers. The company's inability to maintain its leadership position in respective APIs may affect its growth.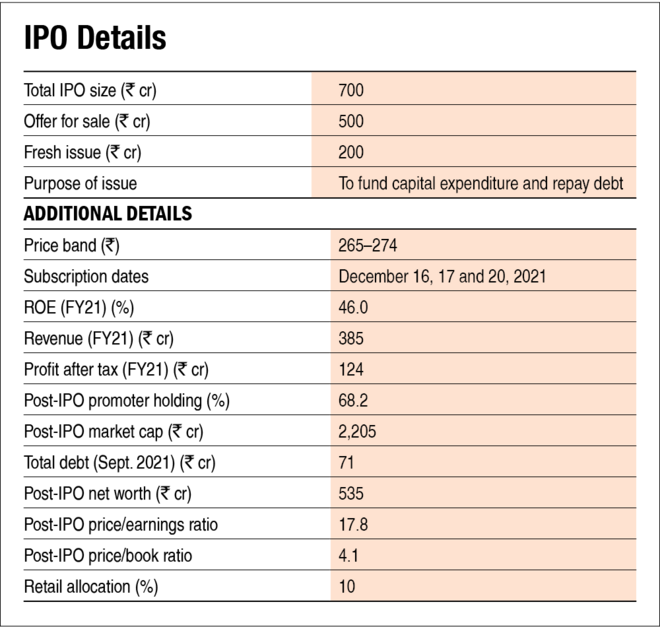 Also, read about Supriya Lifescience IPO: How good is it? to learn how we evaluate Supriya Lifescience on various metrics.
Disclaimer: The authors may be an applicant in this Initial Public Offering.