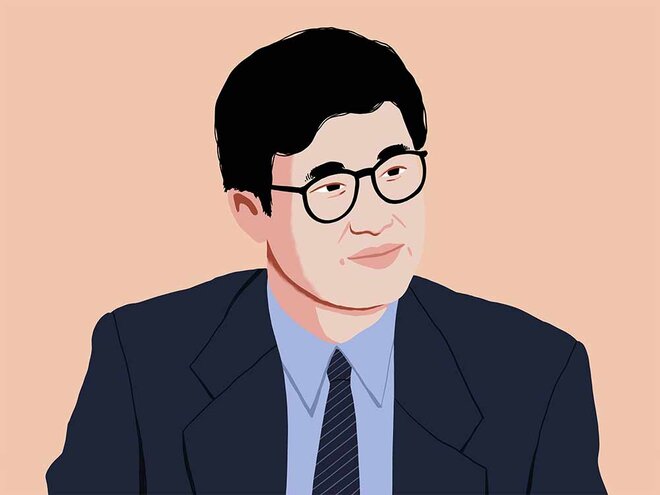 Li Lu is the founder and chairman of Himalaya Capital and popularly called the Chinese version of Warren Buffett. He is the one who introduced Chinese battery and automaker BYD Company to Charlie Munger and Warren Buffett (https://bit.ly/3iHNSnd)
Are you really a value investor?
Li Lu argues that although the attributes of value investing like the margin of safety, investing being equivalent to business ownership and others are fairly well known, value investing is rarely followed. Why? He gives reasons, "Stock is first and foremost a piece of paper you can trade all the time and therefore, it follows that successfully investing lies in the successful guessing of the stock price movement and the market needs to be respected because it is through the market that you can buy and sell." His theory stands true as most of the time, investors buy or sell stocks based on price movements instead of the company's fundamental performance.
Bet rare and bet big
Are the financial markets efficient? This is an age-old question. This is what Li Lu believes, "You just have to refrain yourself from betting too often, knowing that the financial market doesn't really work too well but a lot of the times, it works reasonably well. So you want to really wait for extreme situations before you really make a bet." It's interesting to see that after correcting by more than 30 per cent last year, the Sensex has almost doubled from the bottom in a little over a year that, too, amid COVID-led economic disruption.
Stocks for lifetime
What type of stocks should one hold and never sell, irrespective of the market conditions? Li Lu answers, "If you can combine the cheap price on the asset, the quality of the asset and the ability to consistently generate cash earnings on a compounded growing basis, that is the holy grail that you can hold for the longest period of time." Such stocks are rare, however, companies like HDFC Bank, Asian Paints and few others have managed to do it in India.
Learning from history
Li Lu insists that the best way to learn about value investing is to delve into the history and study the periods when the market went to one extreme in a particular sector. In that situation, you should check which companies provided the maximum margin of safety and yet came out on the top. Learning from such activities can be used to identify the stocks that are trading at low valuations today.
How much margin of safety is good enough?
Often, we look at a P/E or a P/B multiple of a company and determine if it is under or overvalued. Our margin of safety, hence, is determined just by looking at such valuation multiples. However, Li Lu defines his margin of safety as, "If the quality of the asset is very high, your demand on asset basis will be low. You have to have an insight as to what those assets could generate for you." In other words, what he means is that investors need to have a unique understanding of the business to determine its fair value correctly.