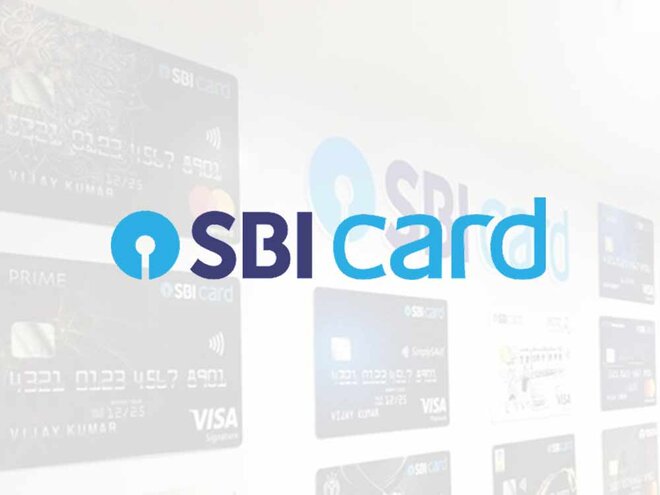 SBI Cards started its journey in 1988 as a joint venture between SBI and GE Capital. Later in 2017, GE sold its stake to SBI and CA Rover Holdings. At present, its promoter State Bank of India - the largest commercial bank in India by deposits, advances and number of branches - holds a 69.4 per cent stake in the company.
This pure-play credit card company is the second-largest credit card issuer in India. As per the RBI, the company has a market share of 19 per cent, with more than 1.1 crore outstanding credit cards as of FY21. It operates in a very competitive market wherein out of 62 players, the top four players (HDFC Bank, SBI Bank, ICICI Bank and Axis Bank) together account for more than 70 per cent of the total market share. Despite the fierce competition, SBI Cards successfully increased its market share from 15 per cent in FY14 to 19 per cent in FY21 on the back of its aggressive marketing strategy.
According to CRISIL, SBI Cards is also the largest co-brand credit card issuer in India and has partnered with several major players such as IRCTC, BPCL, Air India and Apollo Hospitals, among others.
What makes it stand out
SBI Cards operates in a highly under-penetrated credit card market in India, which is expected to see high growth buoyed by the growing use of digital payments.
The company is the only pure-play credit card issuer to be listed in India.
Credit cards are becoming highly acceptable owing to their ease of use, coupled with great offers to users.
Financials & valuation
The company's IPO came out in March 2020, when the equity markets were under a lot of selling pressure on concerns of the spread of COVID-19 and the imposition of lockdown-related restrictions. Despite an oversubscription of more than 26 times, the shares listed at a discount of 12.8 per cent from its issue price of Rs 755. However, quality stocks do not remain neglected for long. The company's stock has delivered a return of more than 83 per cent in the last one year and currently, its P/B ratio stands at a highly rich valuation of 16 times.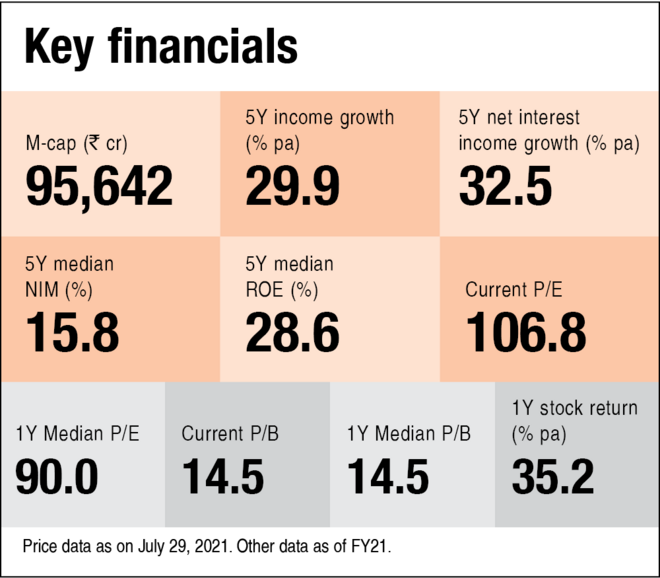 What should investors do?
SBI Cards has strong patronage of its parent company SBI and most of its customers are sourced from SBI's branches. Besides, the company enjoys several tailwinds like a shift towards the digital economy, lower penetration of credit card users in India as compared to developed nations, a rising working-class population and the increasing disposable income. Credit cards also give their customers various lucrative offers such as no-cost EMIs, thereby enabling users to pay for their purchases in instalments that too at no extra cost.
Credit card companies usually charge a high interest when the outstanding amount is not paid during the interest-free period in every cycle. It is the main source of income for credit card issuers. However, users are getting smarter these days and usually pay their dues on or before time, which translates into lower earnings for companies. Further, new apps such as CRED, which allows users to efficiently manage their credit card bills without defaulting, emerged as a major headwind for the company. In addition, new payment methods such as UPI and post-paid wallets are also acting as a substitute for credit cards in digital payments. Despite these headwinds, the company's interest income has grown at a rate of more than 30 per cent annually in the last five years and may continue to grow at a healthy rate because of the growing acceptance of credit cards in India.