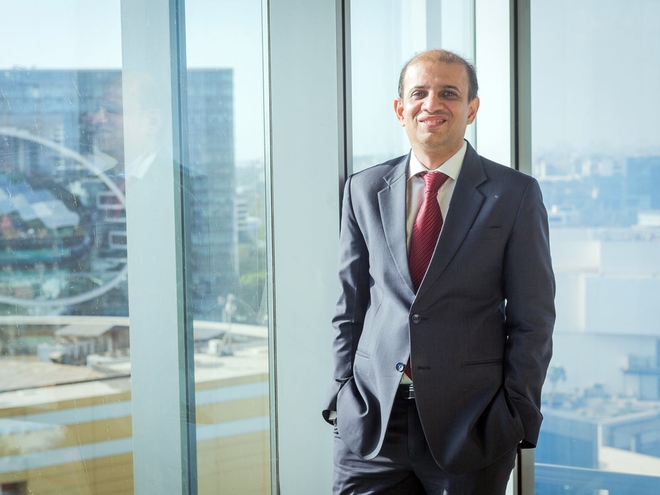 Business priorities and products becoming mainstream
Business priorities, especially in terms of investment management, continue to remain the same for the short and long terms: to deliver better investment performance for our partners and investors and take them closer to achieving their goals.
In terms of products, we believe and have been talking about the hybrid/asset-allocation category. We are of the view that asset-allocation techniques should be one's mainstay as they are the only way to protect capital relative to the market at all points in time. The common behavioural pattern seen among investors is to invest in equities when the market rallies, even at higher valuations, and stop/pause investing when the market corrects. This tends to hurt an investor in the long run and minimises the returns. During such times, it pays to have a counter-cyclical approach. This is where dynamically managed asset allocation schemes come in.
Going forward, we believe the balanced advantage category has the potential to reach the scale of the present equity AUM of the industry. The other set of products we are positive on is solution-oriented offerings. The idea here is to help people invest and consequently manage cash-flow requirements for their long-term goals, such as retirement, in a planned manner.
Impact of COVID-19
For the past few years one of our key thrust areas has been digitisation. While no one could have envisaged a pandemic and the resultant shuttering of businesses, our focus on going digital has helped ensure that business goes on as usual. Furthermore, our business continues to grow without any further investment in physical infrastructure. All investor-facing activities, like onboarding investors, continue to remain seamless through a paperless interface.
Risk review of debt funds
ICICI Prudential has a solid track record of more than two decades in managing debt investments. Over the last 22 years, there have been no defaults, nor has there been any delay in interest payments in our debt-fund holdings. We successfully navigated the credit space as we were one of the early movers having instituted an in-house independent risk-management team entrusted with overseeing credit-evaluation and approval processes. This team is independent of the investment team. The decision to onboard a credit is taken after detailed due diligence and in accordance with our Debt Investment Policy.
Furthermore, our fixed-income schemes did not have any exposure to names which have been under stress over the past two years. Our focus is on client selection, keeping away from concentration risk, using our own due diligence instead of relying only on credit rating as the selection tool, managing liquidity risk and not chasing yield-to-maturity. All these factors have helped our credit-risk fund to deliver a positive investment experience.