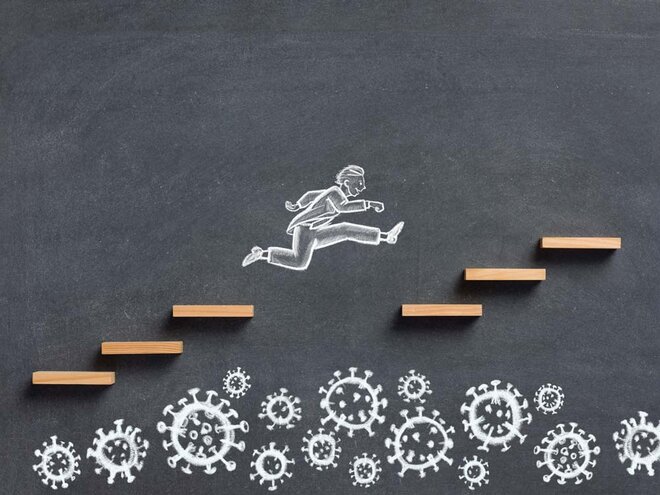 Over the last few months, Value Research Stock Advisor has had a trial by fire, much like everyone who is either investing or analysing stocks or investing for any other reason. Even though the experience of facing the Chinese virus was unpleasant and even frightening, I think I can say with confidence now that it was a good experience.
Obviously, not good in the sense of pleasant or happy but good in the sense that it did us at Value Research a great deal of good and as a team of stock analysts, we are all the better for it. Now that the dust is beginning to settle, I can say with certainty that in the years to come, we will be able to do a better job of serving our members than we would have had we not had this virus crisis. It's an old saying that adversity is the greatest teacher. To that, one must add, 'only if you are prepared to learn'.
When we launched Stock Advisor three years ago, we were 100 per cent confident of our stock-selection methodology and technique. When I say 100 per cent confident, I don't mean that we thought that 100 per cent of the recommended stocks would do well but that as a set, we would have many more winners than losers. That actually worked out well for us and our stock selection did just as we had hoped it would. There were a few bad apples but a majority of our ideas worked well. In many ways, our style and selections were different from what analysts generally recommend but that's really none of our concern, nor did it prove to be a concern for the thousands of members that our service quickly grew to.
One of the things that highlights our method is an enormous focus on monitoring our selections for what might be going wrong. Our team of analysts are obsessed with whether they are wrong. This is a difficult culture to maintain because it goes against all human instinct. However, we are conscious of the fact that this is important for the eventual success of our members in making successful investments and getting outsize returns.
This made us well-equipped to cope with events when the pandemic hit and the initial reaction of the stock market was one of panic. That's because one, we were confident of our investment thesis for each stock. And two, more importantly, we have no compunctions about admitting to ourselves that events have overtaken our estimates and we need to make changes. And we did do that. We put some of our favourite stocks on hold because their business had been hit in a very fundamental way by the virus.
There is little doubt that this pandemic will be a huge setback for the world economy and for the lives of people. There is also little doubt now that sporadic outbreaks and lockdowns will continue for a long time, months or perhaps years. The question for Value Research members is how best can we deal with this in terms of our personal savings and investments.
In any upheaval, there are losers and there are winners. The question is, how can we increase the chances of enhancing our savings and returns by choosing winners?
Doers rule
Nassim Nicholas Taleb, the philosopher, trader and probabilist, has said that you can only learn something from someone who has done that thing. He actually said that in the form of one of his customary insults to academics, a profession which he holds in deep contempt. He said, "The only thing you can learn from a business school professor is how to become a business school professor." The point is a very sharp one, for he is laying waste to almost the entire concept of a business education. Since a business-school professor has never run a business, it's a skill which he does not know and therefore cannot possibly teach.
Might the same be true of analysing stocks? I say this with some hesitation because it implies something very uncomfortable. It means that only those who have run a business can analyse a business. Now it so happens that there are practically no new-generation professional stock analysts who have run a business themselves. They have analysed businesses, but they do not have a first-hand feel for what running a good business takes and what is the difference between a good business and a bad business, or more importantly, a good management and a bad management. I find that many a time, I overrule or contradict the highly experienced and qualified analysts on my team because I'm thinking like a businessman, having run Value Research all these years.
It's not an advantage that can be produced out of thin air, but it's one that I hope that our members can benefit from.
Value Research Stock Advisor: Find out the best stocks to invest in
Value Research Stock Advisor has been helping investors build wealth through our superior analysis on India's listed companies.
With it, you get access to our stock recommendations, active tracking of recommended stocks by our analysts, regular updates on the recommendations, an array of analytical tools, and exclusive content.