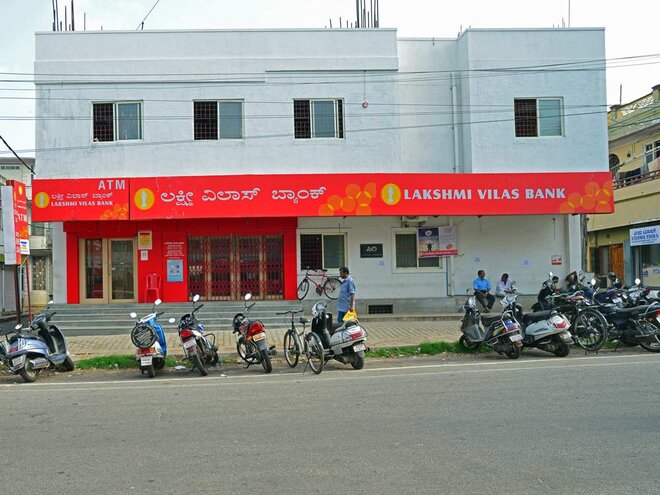 Lakshmi Vilas Bank (LVB) first came in the limelight during its annual general meeting held on September 25, 2020, wherein its shareholders voted against the reappointment of seven directors, including RBI-approved managing director and CEO, S Sundar. In the history of Indian businesses, this level of activism is quite rare. However, amid all, things at LVB have come to a pass. With almost 25 per cent of its loan book under the non-performing category as of September 2020 and a negative capital adequacy ratio of -2.85 per cent, the bank has been scouting for a suitor for quite some time. Its merger talks with Clix Capital seems to have fallen through. With a deteriorating liquidity condition, the bank was put under moratorium on November 17, 2020, by the government. Given the severity of the situation, the RBI has stepped in and proposed the merger of LVB with the Indian subsidiary of Singapore's DBS bank.
However, at this 95-year-old community bank, things did not go awry overnight.
The journey - from small & beautiful to big & disastrous
Founded in 1926 by seven businessmen belonging to the Vysya community in Tamil Nadu, the bank was earlier content with being small and beautiful. From 1998, it delivered profits consistently, while its investors were enjoying dividends every year (with 2005 being the only exception). However, during 2008-09, things started changing significantly when the bank started climbing the growth trajectory. To grow into a bigger bank, LVB needed the right strategy and stable management to execute it. However, it struggled on both fronts. During 2010-15, the bank experienced several changes in the management. Finally, in December 2015, Parthasarthi Mukherjee was appointed as the CEO. He stayed with the bank till August 2019.
On the strategy part, it started to build a corporate loan portfolio with exposure to sectors like infrastructure, textiles and metal. For this, it started taking small shares in large consortium loans but without understanding implications. In consortium loans, two or more lenders join together to finance a single borrower. Initially, the going was good. Interest income rose, leading to its profits increasing by 34 per cent YoY during FY 2010-15. However, the tide started turning for worse from 2015-16 when the RBI decided to conduct an 'asset quality review' for Indian banks.
Come home to roost
Being part of consortium loans, the bank ended up having exposure to most large bad loans that went to the insolvency court. Provisions made for these bad loans resulted in losses and a shrinking capital for the bank. LVB, in March 2018, increased its provision for bad loans by more than five times from the previous year, resulting in a loss of Rs 585 crore in FY18. Against the backdrop, the bank required to raise capital so as to continue its business operations. It raised around Rs 165 crore through its first-ever QIP (Qualified institutional placement) in 2017, followed by a rights issue of Rs 716 crore in the same year. But what it really needed was a strategic investor who could infuse long-term capital and run the operations smoothly.

2019: Make or break
2019 proved to be a disastrous year for LVB. Even as it was in talks with various investors to infuse equity, including merger talks with Indiabulls Housing Finance, the RBI initiated prompt corrective action against the bank in September 2019 in view of the bank's high level of bad loans, capital deficiency and a negative return on assets for two years. This move compelled the bank to restrain further growth and focus on recoveries from the existing loan book. With its CEO leaving the company in August 2019, the bank found itself in a tight corner. The bad news did not end there. In September itself, the Delhi Police Economic Offences Wing registered an FIR against the bank's directors for the alleged misappropriation of Rs 790-crore FD of Religare Finvest. The Bank was left in the lurch when the RBI rejected the proposed merger of LVB with Indiabulls in October. With the capital adequacy ratio of 7.7 per cent as of March 2019 against the mandated 9 per cent requirement, LVB was left high and dry.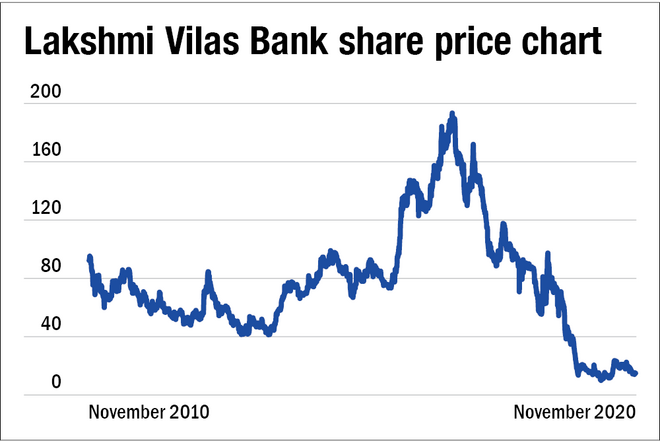 Clix deal falls through
In June 2020, LVB initiated talks with a P/E firm, AION Capital-backed Clix Capital (led by Pramod Bhasin, former head of GE Capital), for selling a controlling stake. However, the COVID-19-led disruption slowed down the talks. On October 9, 2020, Clix Capital submitted a second non-binding merger agreement and expected to close the deal within a month. However, the potential transaction ran into trouble, as Clix raised issues with regard to the provisioning of the bank's contingent liability of Rs 794 crore related to Religare Finvest. Such provisioning could lower the bank's valuation, which seems to be unacceptable to LVB shareholders.
What's next?
With the Clix deal going nowhere and finances seeing a steady decline, the government and the RBI have taken control of LVB. Withdrawals from the bank have been capped at Rs 25,000 till December 2020 to protect its balance sheet. The RBI has proposed a merger of the bank with the Indian subsidiary of Singapore's DBS bank, which is expected to infuse Rs 2,500 crore upfront. However, as per the draft merger scheme the entire paid up capital and reserves and surplus shall be written off. LVB would cease to exist and its shares and debentures would get delisted. The RBI has invited suggestions and objections to the draft scheme till tomorrow evening. Existing shareholders of LVB are expected to seek that their interests are considered, alongside, they do have the right to approach court and ask for better deal terms, but for what it's worth their investment in the bank is already a sunk cost.