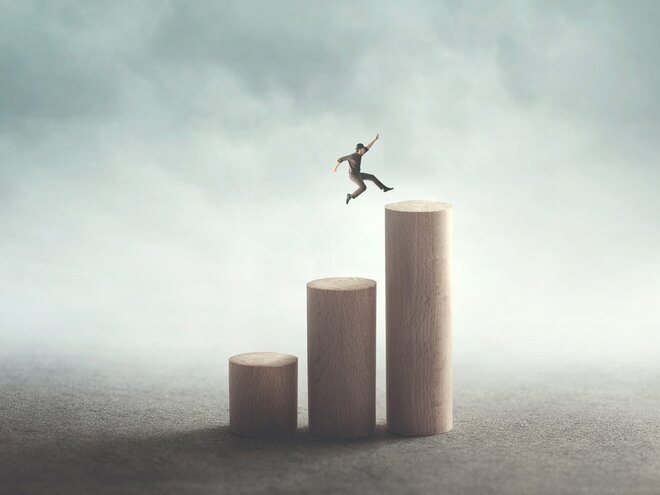 A company's capital expenditure holds much importance, since today's capex results in tomorrow's growth. But can a company grow without incurring much capex? In the BSE 500 universe, there are five companies that have grown their net block (a measure of a company's assets) by less than 5 per cent annualised over the last 10 years, yet their earnings profile has improved, as depicted by their ROEs, which have in turn improved on the back of better operating margins (see the table). Let's see what helps these companies command higher margins.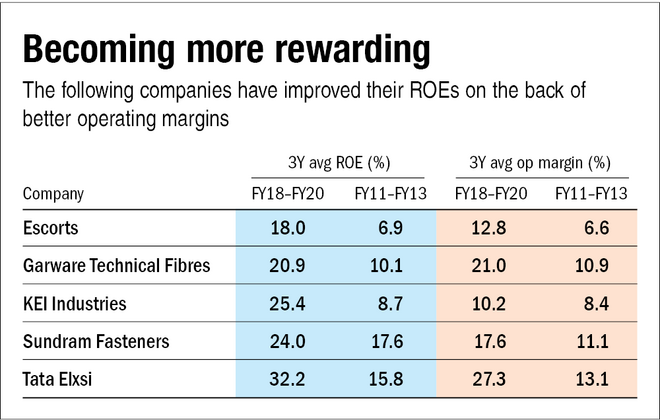 Escorts
A tractor manufacturer, Escorts launched market- and applicationbased products under a clear product strategy: Powertrac (an economy brand) and Farmtrac (a premium brand). Also, it sold its non-core businesses, with the latest being the auto-parts business in 2016. Further, the company did vendor rationalisation and brought down raw-material costs to around 67-68 per cent from 71 per cent in FY15.
Garware Technical Fibres
The company manufactures synthetic textile products like nets and ropes used for fishing, aquaculture and sports. Over the years, it has offered value-added products like antifouling nets and sea-lice solutions. Superior quality control, a strong understanding of polymer engineering and application-focused innovation enabled the company to target price-inelastic western markets and increase its export share to about 60 per cent in FY20 from around 44 per cent as of FY12.
KEI Industries
A manufacturer and seller of wires and cables, KEI increased its ROE by focusing on high-margin retail customers. Retail customers accounted for 33 per cent of the revenue in FY19 as against 10 per cent in FY11. This was achieved through growing branding activities, along with the expansion of dealers' network to 1,450 dealers in 2019 from about 600 in 2014. Further, the company's move to the high-margin EPC business enhanced the overall margin profile.
Sundram Fastener
Part of the TVS Group, Sundram is India's largest fasteners manufacturer. Fasteners are nuts, bolts and washers used in automobiles. The company grew its operating margin by increasing its share of business from higher-margin products, such as hub, shaft, powdered metal components, etc. Further, it focused on the export market, whose share in the company's revenues increased to around 37 per cent in March 2020 from about 29 per cent in March 2012.
Tata Elxsi
Involved in designing and developing systems and software, this engineering R&D company improved its operating margin by leveraging its execution capabilities in niche segments like transportation, broadcasting and communications, and healthcare. As R&D expenses for such sectors have increased over the years, greater outsourcing to engineering R&D players has helped in the company's revenue growth. Also, the company has maintained a good geographical revenue mix across Europe, the US, India and others, thereby reducing its dependence on a single geography.