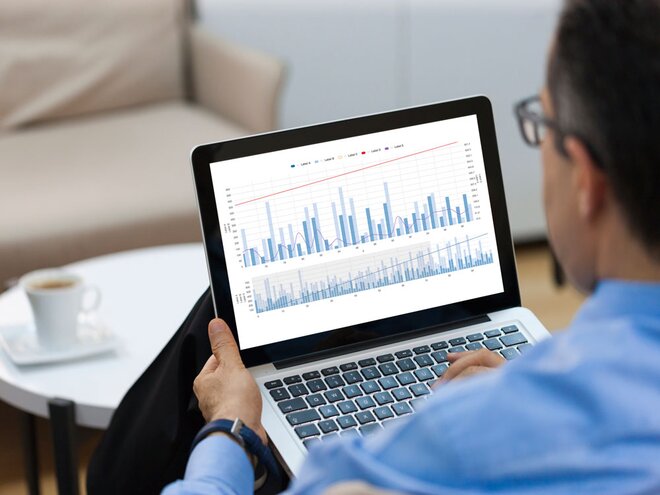 Santosh (51) has been investing in equity mutual funds regularly for more than 20 years to meet his long-term goals. However, the recent market crash has unnerved him. The value of his equity-fund investments has dropped from around Rs 58 lakh to Rs 45 lakh, about 23 per cent, since the beginning of this year. He will need Rs 10-15 lakh for his son's higher education in three to four years. He is also nearing his retirement.
Your returns are still much better
While it's disheartening to see the value of your investment fall dramatically, the average 20-year SIP return of multi-cap funds still stands at 13.46 per cent. This is much higher than the returns of 7-8 per cent from fixed-income products. The 20-year annualised return of the PPF, which is considered a high-yielding fixed-income option, is only 8.52 per cent as on March 31, 2020. See the graph below. Tax-saving funds, which are also multi-cap in nature, help you save tax under Section 80C, as the PPF does.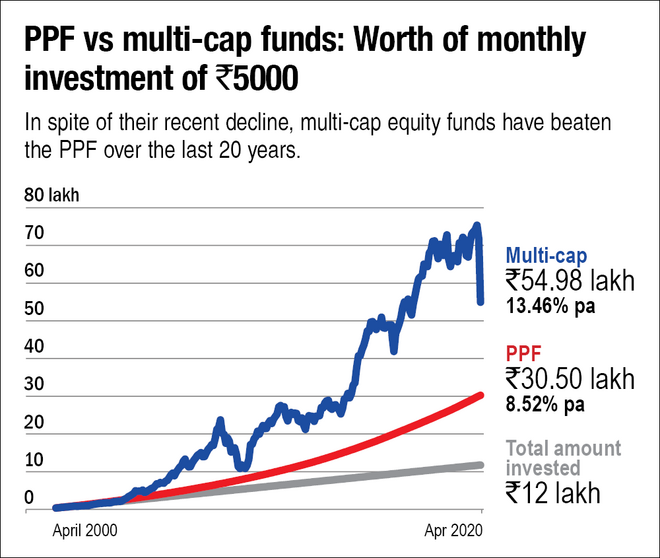 Markets will recover
This is not the first time the market has crashed. As a long-term investor, you must have faced the crash of 2008. The market eventually recovers. Looking at the current crash, some investors wonder if they had invested at the wrong time. In equity investing, there is no right or wrong time. It's all about consistency and a long-term horizon. As the table below shows, even if you invest at the bottom or near the top, your SIP returns don't show much difference.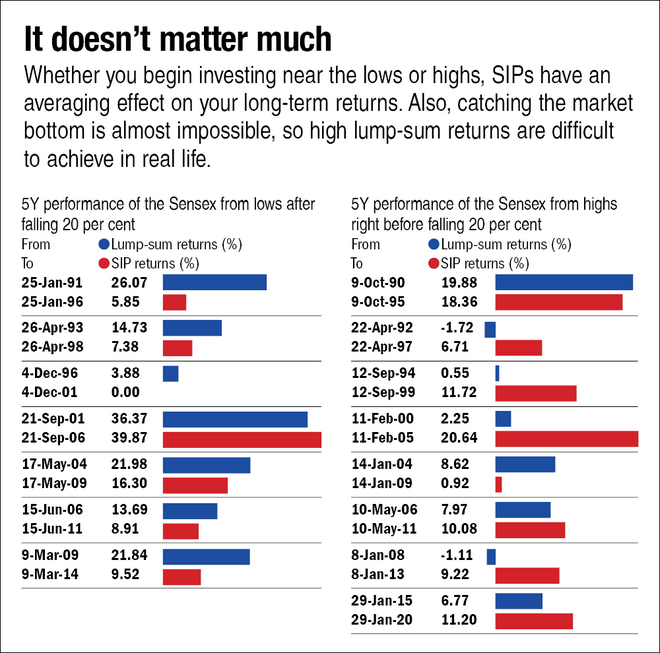 Equity is still the best
You still have about nine years to your retirement. Continue investing in equity funds. Do not let this market crash make you lose conviction in equities. Like all other bad phases, this too shall pass. Make sure that you start systematically moving your equity corpus to safer avenues three to four years before you retire. Do not shun equity completely in your post-retirement years. Allocate at least one-third of your corpus to get inflation-adjusted returns in retirement and avoid old-age poverty. Ensure that your annual withdrawals do not exceed 4-6 per cent of your corpus during postretirement years
Your son's higher education
Start withdrawing systematically the money required for your son's higher education at least two to three years before the goal. It is important to average out your redemptions the way you average your investments through SIPs. This way, a sudden dramatic fall like the current one won't derail your goals. The money needed for your son's higher education won't be required all at once. The cost would be spread over two-three years, depending on the duration of the course. So redeem only the money required in the first year and plan accordingly by setting up an SWP. Hopefully, the markets will recover by that time.
Don't ignore these
Emergency corpus: Keep an amount equal to six months of your expenses and EMIs in a combination of liquid funds and sweep-in FDs.
Life insurance: You need life insurance only if you have financial dependents and your assets are not sufficient to take care of them in your absence. Buy only pure term plans for life insurance.
Health insurance: Unplanned medical expenses can derail your financial future. Maintain a sufficient health cover for all your family members.