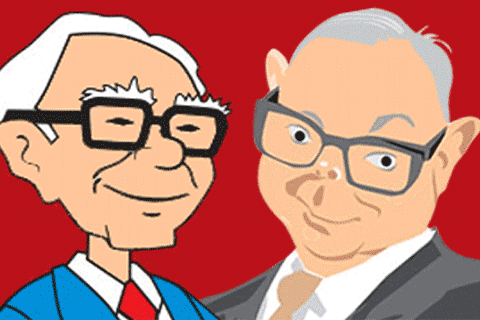 The weekend just gone past was the one in which the annual festival of capitalism is held in the city of Omaha in Nebraska, USA. The annual shareholders' meeting of Warren Buffett's Berkshire Hathaway had the usual recipe of cheering Buffett fans combined with a marathon five+ hour Q&A session presided over by the 86-year old Buffett and his deputy, the 93-year old Charlie Munger. The Q&A session, where there is a fair proportion of unvetted questions from the audience should be a role model for shareholder AGMs in India.
In fact, on transparency, the Berkshire AGM is utterly different from any in the world, not just in India. Four years ago, Buffett invited Douglas Kass, a fund manager who was universally known to be hostile to him, to ask questions. This year, there was a set of protestors from Germany who had announced a 'Black Planet' award for Coca Cola, in which Berkshire is the largest shareholder. Buffett invited this group to ask a question, which turned into a sort of speech about the evils of Coca Cola, and of capitalism in general. Then Buffett and Munger answered the question.
Whether one agrees with their answer or not, the fact that such a moment happened at a company AGM is utterly amazing, and a testament to the transparency with which this amazing company is run. It's difficult enough to run even a small business like this, but Berkshire is the largest or one of the largest shareholders in Coke, American Express, IBM, Kraft Heinz, General Motors, United Airlines and many more giant corporates. The company is worth US$ 410 billion and at that size, this culture is utterly unique.
Of course, Buffett-watching is an industry by itself, and a part of it--watching Buffett for investment signals--is one of the most useless activities one can think of. Any number of investment analysts are constantly in a frenzy at this time of the year, trying to figure out what changes in Berkshire's holdings mean. These last few days are typical. Buffett had invested in IBM some years ago but has recently sold off one-third of that holding. This caused a flurry of comment, till Buffett said that he may reverse course, or may be he won't, and maybe if he did or didn't, 'he would be wrong twice'. It was the kind of dilemma that any equity investor faces, but analysts and media people apparently don't.
There was more such discussion when Buffett and Munger, in response to questions, spoke in great detail about how often they'd been wrong in both buying bad businesses and not buying good ones. They confessed they were specifically wrong in not buying Google and Amazon. In fact, we got a classic Mungerism in the process: 'Buying horrible businesses because they were cheap taught us about fixing the unfixable,' and Buffet's 'Nothing like the pain of running a bad business to make you appreciate a good one.'
However, if one thinks about it, the point of being a Berkshire watcher should not be to try and see which specific company or sector the Old Men of Omaha are interested in. None of us are running half-trillion dollar conglomerates so specific lessons from Buffett and Munger would be unusable any way. Instead, what is important are the unvarying principles that they've followed over some 60 years. Here are some of them. One, think long-term because good businesses can withstand short-term shocks anyway. Two, expect stock markets to be volatile and don't worry about it--instead, use it to your advantage. Three, invest only in businesses that you understand. Four, focus on the people running a business because processes are useless without trust and ethics.
Buffett and Munger are getting really old and surely, this annual show can't go on in this shape for long. However, their fans and devotees--and I'm definitely one of them--should be thankful for what they've contributed to the otherwise cut-throat activity of investing. They've been a constant reminder that a little humanity, and never compromising on principles, and staying focussed on the far horizon can be of the greatest value in business.