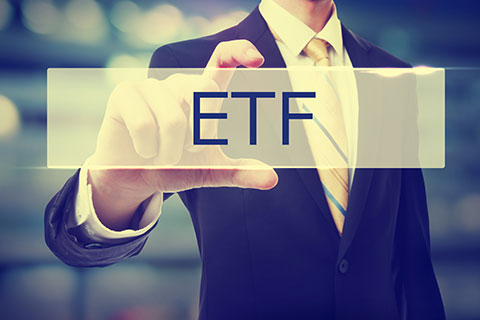 Most mutual funds in India tend to be pretty similar to a number of other funds. Many claim uniqueness but are actually set in a mould that is pretty common. However, if there's one fund that has some legitimate claim to being different from every other, then it's the CPSE ETF. The all-abbreviation name stands for Central Public Sector Enterprises Exchange Traded Fund, which is a mouthful but pretty much explains what the fund is. Of course, the uniqueness, by itself, does not mean that the fund is investment worthy--it's unusual nature means that investors must look at it closely.
Currently, this fund is in news because it's having an 'FFO', a 'Further Fund Offer', which is not a common term either. To understand how this fund is structured and how the FFO plays a role in deciding whether you should invest in this fund or not, one needs to understand the unusual advantage that this fund gives to investors who invest in the FFO and the ones who invested in the original NFO (New Fund Offer).
ETFs are generally based on an equity index and replicate that index in their portfolio so that investors can invest in it easily. The CPSE fund's underlying index is one that NSE created specifically for this fund when it was launched. The index has ten stocks as its components, Coal India, GAIL, ONGC, Indian Oil, Bharat Electronics, Oil India, PFC, REC, Container Corp and Engineers India. While ETFs are mutual funds, they are bought and sold on the stock exchanges like mutual funds. An investor who wants to invest in this basket of public sector stocks can buy this ETF instead.
At the time of the fund's launch in March 2014, investors who had invested in it in the initial offering were given a 5 per cent discount in the price over what would have been the normal price. Moreover, there was a unique 'loyalty bonus' built into the fund--if the initial subscribers stuck around for one year, then they would get a 1/15 bonus. These were sweeteners that the government had thrown in to ensure that investors bought the fund in good numbers in the NFO and then made good enough returns to stay interested in the fund.
This structure has succeeded in this task and so it's not surprising that the government is repeating some of those incentives now when it needs a fresh round of disinvestments. Investors who invest in the FFO to will get a 5 per cent discount on the market price of the underlying stocks. Investors from the initial offer of 2014 have seen their money grow by 12.21 per cent p.a., in addition to the bonus, which was an additional one time boost of 6.66 per cent.
Clearly, this is a fund which has reasonably good returns, especially with the enhancement of the special deal given by the government. So is it a good investment for fresh investors? It's important to note that advantages that this fund brings comes with a lot of caveats. To begin with, it's a thematic fund and as I've always said it's generally not a good idea for fund investors to invest in sectoral or a thematic fund--diversified funds are always better.
However, even if one accepts the logic of a particular theme, it has to be an investing-related theme, like banks or IT or consumer goods or auto or something else that looks like doing better than the rest of the market. The CPSE ETF is not like that. Instead, it's a thematic fund where the theme happens to be the promoter. What's worse is that it's not a promoter who has a glowing track-record of looking after the interest of the business or the minority shareholders.
Given the government's need to keep going back for more funds, and the sweeteners that it has put on this deal, investing a limited amount in the fund might make sense, as long as an investor understands the uncertainties that comes from being the Government of India's business partner.