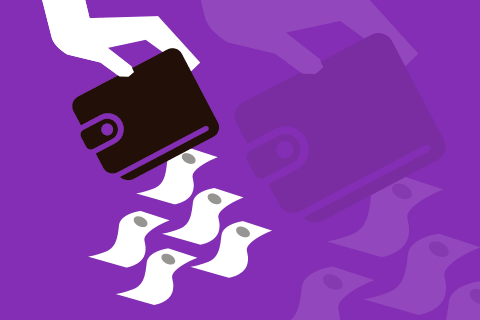 Apart from affecting those with large amounts of unaccountable cash, demonetisation is causing a lot of needlessly self-inflicted problems for those whose money is legitimate, but are simply disorganised financially.
I've come across more than a few people who have completely legitimate, tax-paid salaries and savings and yet had far too much cash lying around at home when demonetisation hit. And why were they holding too much cash? Well, a lot of us have been in the habit of withdrawing cash for all our expenses including large ones. This is either out of habit, or to buy stuff without bill and thus save on indirect tax. Most people keep some emergency cash and some keep a lot, and far too many just do it out of inattention that has become a habit over years of thinking of cash as the primary form of money.
Now, as we go through a crash education in learning that cash is not the normal form of money, it's time that most people got a lot more organised about their finances. Most people now have more money in the bank than they are used to having. Some of this is best shifted to long-term savings but some will surely tend to stay in savings accounts, serving the purpose that cash previously used to.
Needless to say, savings bank rates are not great. One interesting new option, which is very much in keeping with the times, is investing in liquid funds through phone-based apps, which allow almost instantaneous investment and redemption. Given that liquid fund returns are at least two to three per cent above savings banks, this can add up to a significant difference. For someone who averages Rs 5 lakh of investment, that's ten to fifteen thousand extra over the year.
A lot of us will soon realise the uselessness of cash as an asset class, and how much better it is to hold financial assets that can actually earn their keep.