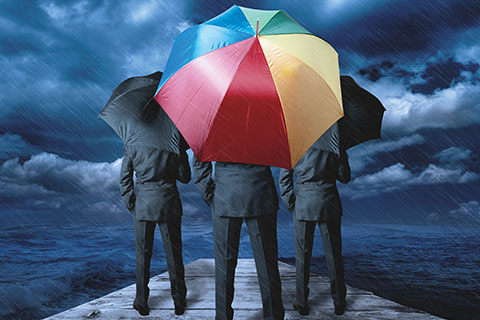 India may have reached Mars with the Mangalyaan but we are still bound to the monsoons. Good rains bring cheer to the nation. From farmers to corporate far from the fields, all bet on normal rains.
It all boils down to disposable income. A good monsoon means farmers have more in their hands to buy seeds, fertilizers and even farm equipment. Even everyday personal consumption items like soaps, shampoos and hair oil, see a boost in favour of national brands and more spending. Many in the hinterlands look at buying cars or motorcycles especially after the rains.
After two years of below normal rains, the monsoon this year is changing fortunes around. Most of the above-mentioned scenarios have started playing out. Tractor sales are up, two-wheeler sales are up, a number of agri-chemical companies are selling more than they did last year and the FMCG sector has started seeing the benefits that follow the rains.
We bring you some of the top industries which are set to gain from good monsoons and some of the top names that are expected to benefit from those. Read on.
Agri-inputs: Sowing profits
Farm equipment: Powering the backbone
Automobiles: Picking up the pace
FMCG: Happy consumption