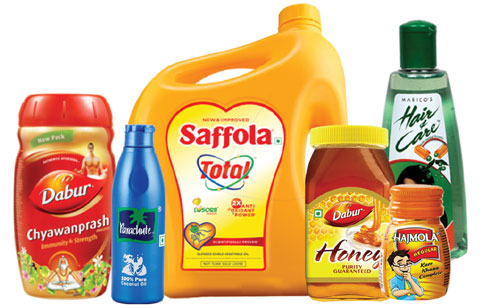 A good monsoon positively impacts FMCG companies. Higher disposable incomes lead the rural population to up-trading, where consumers shift consumption from lower-priced local products to higher-priced national brands of everyday consumption items like hair oil, soaps, shampoos, detergents, toothpastes and creams. Rural India now constitutes a significant portion of revenues for a number of FMCG companies, in some instances; rural revenues bring in as much as 50 per cent of total topline.
Here are two FMCG companies likely to gain from better monsoons this year.
Marico
Marico is the market leader in the coconut hair oil industry with a market share of 59 per cent. Around 34 per cent of Marico's sales are derived from rural India. Its flagship Parachute coconut oil saw volume growth of seven per cent in June 2016 quarter. The company has guided volume growth of five-seven per cent for the next three quarters for Parachute.
Marico reported a large margin expansion of 720 basis points (YoY) to 51.9 per cent on the back of falling raw material prices. Copra, a key ingredient was down 41 per cent over the corresponding period of the previous year, liquid paraffin was down 19 per cent and HDPE, a key packaging ingredient was down nine per cent. The company utilised a large part of this gain to up its promotional spending. Ad spends were up 220 basis points. Marico undertook a five per cent price hike for Parachute hair oil in July this year, an indication that margin expansion could continue over in the next quarter as well.
Marico's return on net worth averaged at 34.86 per cent in the last three years - a challenging period for the sector. The stock is up 42.07 per cent in the last one year and trades at 47.86 times earnings.
Dabur India
Rural India accounts for a whopping 45 per cent of Dabur India's revenues. This is not by accident, but rather by design. The company's push into the hinterlands saw it spreading its reach from an estimated 14,000 villages in FY11 to over 45,000 villages with a target to reach 60,000 villages by FY17.
The consumer interest generated by the Patanjali buzz is likely to benefit Dabur as well. Dabur has a long history of promoting ayurvedic and herbal-based products.
The main concern with Dabur as for a number of other FMCG companies has been weakening volume growth. The company in its analyst concall guided any demand recovery only in the second half of the financial year - betting on the government stimulus to revive rural demand.
A second concern with Dabur as with other FMCG companies is increased competitive intensity across categories, especially from the new-kid-on-the-block, Patanjali. A number of Dabur's own product categories clash with Patanjali's offerings.
In the meantime, the management indicated that it would continue to use promotions to notch up higher sales in the coming quarters. The Dabur stock trades at 39.30 times earnings and is up 7.14 per cent in the last one year.