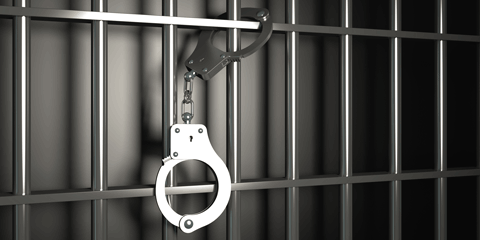 Last week, when the promoters of NCR-based Unitech had to stay one night in jail, many developers reacted in horror. Some in the media also did news stories that were quite sympathetic to Unitech, with the general tone being that it was such a terrible thing such eminent people were being sent to jail. And yet, the details of that particular case suggest that the builders were given a very long rope. Indeed, it may even be said that they have been treated with kid gloves.
Consider the facts. The original buyer's agreements date back to 2006. The apartments were to be delivered in 30-36 months, that is by 2009. After this period, there has been an endlessly sliding series of delivery dates. When some flat owners went to a consumer court, Unitech came up with breathtaking variety of excuses as to why it was unable to construct the flats from 2006 to 2015. These include a general economic slowdown, the Commonwealth Games, and shortages of bricks, water, sand, and labour. In passing, it also laid some blame on the Mahatma Gandhi National Rural Employment Guarantee Scheme and the Jawaharlal Nehru Urban Renewal Mission. The developer's legal strategy was to try and convince the court that all these problems were unsurmountable for a decade and then pass them off as 'Force Majeure' factors, thus absolving it from any pressing need to deliver the apartments that the buyers had paid for, all the while holding on to those payments.
Eventually, the court ruled against Unitech and asked it to pay the buyers interest on the money they had paid. This was fixed at 12 per cent per annum simple interest. It's notable that the buyer's agreement stipulated a penal interest of 18 per cent compounded on buyers if they delayed payment. So the court was really very soft on Unitech here. On a sum of ₹1 crore, five years' simple interest of 12 per cent amounts to ₹60 lakh while 18 per cent compounded is ₹1.28 crore! And yet, Unitech didn't pay. They just ignored the court order, which was what eventually led to the token imprisonment of a few hours of the father-son duo who run the outfit.
However, this is not about Unitech alone. Across the country, and especially so in the area around Delhi, there are a huge number of flats from dozens of developers which are in the same state. According to data from real estate research outfit Liases Foras, close to half of the 7 lakh apartments launched in NCR since 2008 are delayed by more than two years. This doesn't even include cases like Unitech which date back to before 2008. At a relatively modest average of ₹1 crore per apartment, that's ₹3.5 lakh crore that's trapped there. Keep in mind that many--perhaps most--of these are 'indefinitely delayed', which is a polite way saying that the developer has run away with the money.
Why does this happen? Here's a little explanation I got while talking to a Real Estate salesperson who has worked with a number of developers over more than a decade. I asked him why developers went on launching new projects without making any effort to build and deliver them. Since I know him personally, he gave a candid answer, "Developers get paid when they launch projects, but they don't get paid when they build and deliver. In fact, they have to spend money to do so." Take a deep breath and understand the implications of this.
What this means that a good part of the real estate development business is about making false promises and embezzling customer's money. It's nonsense to suggest that developers have honourable intentions and are being held back because of Commonwealth Games or a shortage of this or that. Many of them spent years making promises, extracting money and then buying land banks or diverting money for other purposes.
If you look at any individual case or project, it may look like a delay. However, when you step back and take an industry-wide perspective, then this looks like a widespread criminal activity. More so because in a large proportion of the long delay cases, the money has basically disappeared and the buyers will never get what they paid for. Make no mistake, this is a crime, and a lot of real estate developers need to put away in jail for much longer periods than the few hours of inconvenience that the Unitech bosses had to put up with.