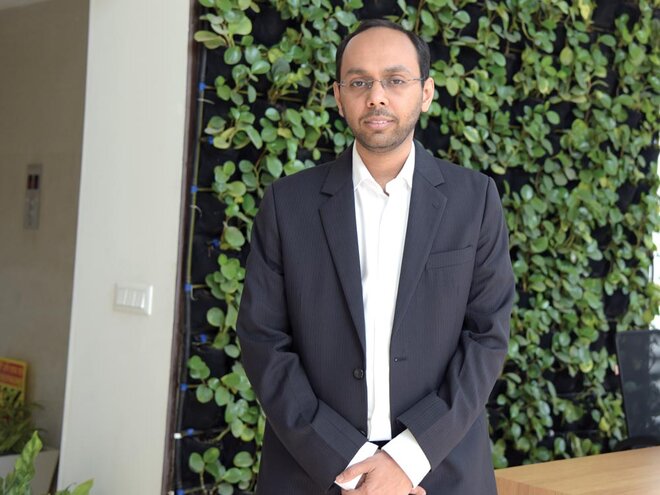 In part-one of this interview, we learnt about his views on prevailing market valuations and the various research being carried out at the Union. In this part we get to know about the reason for the absence of sector/thematic funds in their product line-up, the investment process in place at the fund house and his investment journey over the last two decades.
We notice that even though you have offerings in all mainstream fund categories, there is a striking absence of any sector/thematic funds in your product line-up. Can you elaborate on your thought process?
Our stated objective is to launch products which are differentiated, relevant and add value to our investors' portfolios. We were the first fund house to launch an innovative scheme called Union Trigger Fund, a scheme which matured once it achieved its target-return objective. We have filed the draft scheme information document for a differentiated thematic product with SEBI based on the innovation theme. While sector funds can be used effectively as tactical plays, in reality, hardly anybody advises investors about timely exits and as a result, they end up having a poor experience. We will launch a fund in that space if we believe it to be a long-term sustainable theme.
You joined the fund management team at Union Mutual Fund almost four years ago and thereafter, the assets of equity-oriented funds managed by the AMC have more than tripled. What has been your area of focus at Union Mutual Fund as a CIO and what have been the drivers for the success of your funds?
My job at the fund house is to set up and manage the investment process. We have made several changes in our systems and processes in the investment function to increase its robustness and make it anti-fragile. Each and every member has an objective which is collectively tied to the performance of all the schemes of the fund house. For example, the stock-selection part of the process is collectively owned by the analyst team, whereas portfolio construction is the responsibility of the fund managers. The analyst team is appraised for its performance in the model portfolio, which makes them focus hard on sharpening the fair values of the covered companies. The portfolio manager's appraisals are based on consistency and longevity of investment performance. The key driver of our success as a fund house is having an intelligent and motivated team working together towards a common objective of investor wealth creation.
With most of your funds' assets being less than Rs 1,000 crore, does managing a smaller asset size give you a significant advantage in terms of fund management?
We manage the funds using our investment process wherein, we maintain adequate diversification in most funds. We do not engage in high portfolio turnover as a source of alpha. Thus, our process does not rely on asset size to generate superior risk adjusted returns and hence we are size agnostic for most of our investment strategies.
How do you manage Union Balanced Advantage Fund? Who do you feel is the target investor for this fund and what expectations should he/she have while investing in it?
Union Balanced Advantage Fund is managed with our fund house investment process, which in turn is based on the Fair Value Approach. We believe that stock prices track fair values over a period of time. Our in-house model - the Union Market Pulse Indicator (UMPI Model) - guides asset-allocation decisions for the fund. The UMPI Model maps the historical relationship between Nifty 50 Index's price to its fair value and indicates what should be the ideal allocation to equity. The fair value estimate of the Nifty 50 Index in turn is based on our internal estimates of each of its individual constituents. The model simply suggests to invest more money in equity markets when valuations are cheap and less when valuations are expensive. Our aim is to deliver superior risk-adjusted returns solely through optimal asset allocation and avoid other sources of portfolio risk like sector, market-cap bias, duration, credit, etc.
The ideal investor for this fund is one who wishes to save money with mutual funds. He may not know anything about bottom-up stock selection or top-down sector performance or asset allocation or any such strategies used by more professional or sophisticated investors. It is a fund where an investor can invest without being too concerned about market valuations as the fund re-balances frequently based on valuation. It is also tax-efficient as it enjoys the taxation for equity funds.
Currently, we see almost all of the equity-oriented funds of Union carry your name as their fund manager. How do you allocate your time to manage such a big list of funds, in addition to attending to your responsibilities as the CIO?
We are a highly process driven fund house where funds are managed by a team of fund managers, rather than an individual. We are unified by a system which is common to the fund house. Thus, while I am a co-fund manager in most funds, the decisions are taken jointly by the team of managers for the fund.
Having spent almost two decades in equity research and fund management, how would you describe your investment/research journey as you became a research analyst, then a fund manager and now a CIO?
Stock markets are a temple of learning for a capitalist. A person can spend a lifetime in markets and keep learning something new every time. I started my career as a research analyst, where I was fortunate to learn the nuances of investment valuation and the intersection of theory with practice. I was deeply influenced by writings and teachings of Warren Buffett, Peter Lynch and Philip Fisher. Over the years, as a fund manager, I have learnt to respect the markets and embrace a wider range of investment philosophies and methods, for example, the quantitative techniques in investment. One should not be arrogant and rigid but be flexible and ready to learn. The role of a CIO needs a higher level of commitment towards team building, mentoring and leadership, apart from the roles and responsibilities of an investment manager.
This is the second-part in the two-part story. You can read the first-part here.