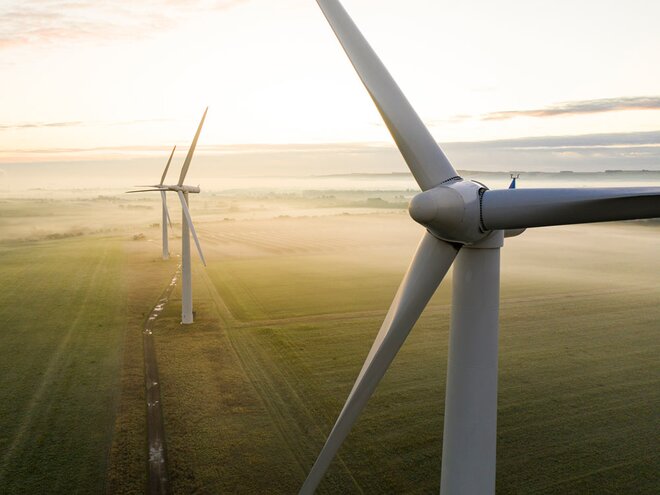 Home to 22 out of 30 most polluted cities in the world, India is the third-largest emitter of CO2. Since the country is on the path of urbanisation and industrialisation, there has been a continuous increase in the demand for power and consequently, the consumption of solid fuels, such as coal. In 2015, under the Paris Agreement for 2021-2030, India committed to reducing its carbon emissions by 33-35 per cent by 2030 from its 2005 levels. Besides, it has planned to achieve 40 per cent of its energy share from non-fossil fuels. India is now on its way to achieving the target.
In the COP26 UN Climate Change Conference in November 2021, Prime Minister Modi promised to increase the energy share from renewable resources to 50 per cent by 2030 as against the present 40 per cent and achieve net-zero carbon emissions by 2070.
Quite understandably, given all these, India's clean-energy initiatives have been getting more funding as compared to coal-powered projects. In addition to renewable energy, the focus has also been given to companies providing environmental solutions, such as water-waste treatment to reduce water pollution.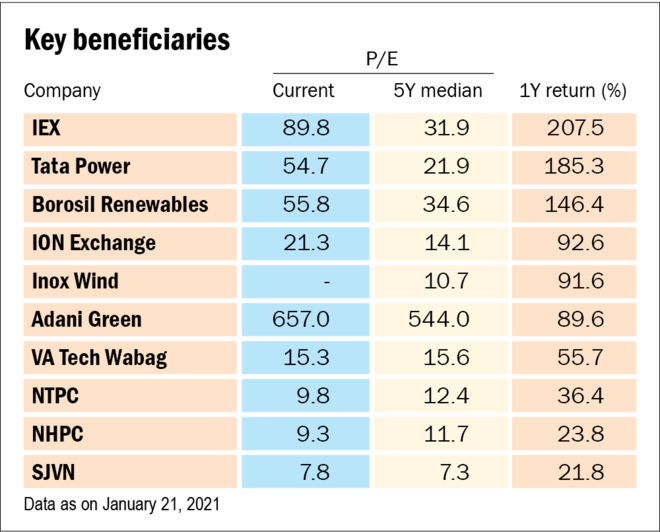 In focus: IEX (Indian Energy Exchange)
With a current market share of 95 per cent, the country's first and largest power-exchange company brings together the buyers and sellers of electricity on an automated trading platform. This platform is used for renewable-energy certificates, energy-saving certificates and the physical delivery of electricity. In turn, the company charges transaction fees for using its platform. Besides power, the company also owns and operates a gas exchange, called IGX, which is the first natural gas-trading exchange in the country.
The government's vision of increasing the share of natural gas in the total energy basket from 6 per cent currently to 15 per cent by 2030 is likely to increase gas consumption and trading. Besides, the existing capacity of the gas pipeline (18,000 km) will double in the next two years. In the renewable-energy certificate segment, IEX has a market share of more than 75 per cent. The growing demand for renewable energy is likely to result in an increase in the trading of the same on its platforms. Unlike other companies that stand to benefit from the shift towards clean energy, IEX does not require high capex to expand its operations and has no credit risk.
The volume of power trading on IEX's platform has grown at a CAGR of 32 per cent since its inception in 2009. This implies the growing acceptance and demand for power trading in India. At present, in developed economies, power trading through the exchange is pegged at 30-80 per cent, while that of India is just 6 per cent, which leaves enough headroom for growth in future.
Also in our 'Top trends to profit from in 2022' series:
Top trends to profit from in 2022: Return to normalcy
Top trends to profit from in 2022: PSU divestment
Top trends to profit from in 2022: China plus one
Top trends to profit from in 2022: Digital disruption
Top trends to profit from in 2022: Electric vehicles
Top trends to profit from in 2022: Artificial intelligence and machine learning
Top trends to profit from in 2022: 5G & Telecom revival
Top trends to profit from in 2022: Ethanol