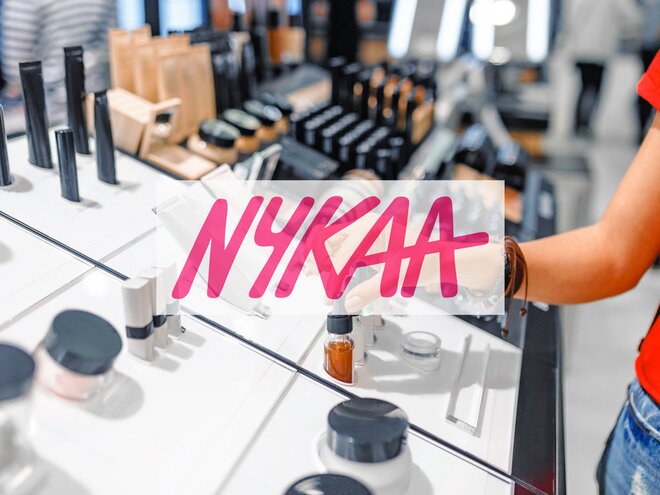 FSN E-Commerce Ventures (Nykaa) came out with its IPO two months ago. You can read our detailed analysis of it here. In this update, we will be looking at the company's market performance and financial performance post IPO.
Our analysis of the IPO
FSN E-Commerce Ventures is the parent company of Nykaa, which is involved in the business of selling beauty, wellness, personal care, and fashion products. The company sells its products and third-party products in its online and retail stores. Its own-brand products are sold under two verticals: beauty & personal care and apparel & accessories. It primarily sells the products through its app and other online platforms and has 80 retail stores in 40 major cities in India. Nykaa gets 90 per cent of its revenue from online business. Out of its revenue from online business, 90 per cent comes from its own app, reducing its dependence on third-party online platforms. Based on its self-reliance, supply chain capabilities, and good partnerships with various international brands, we gave the company a score of 17 out of 26. Our major concerns regarding the company were its revenue concentration from products sold by top vendors (Elca Cosmetics, Hindustan Unilever, Honasa Consumer Products, Huda Beauty, and Loreal India), a requirement of huge marketing expenses, and its expensive valuation.
Our rating of the company was based on the following factors:
Out of 11 business metrics, the company did well on six.
Out of six management-related metrics, the company did well on all of them.
Out of eight financial metrics, the company did well on five.
Out of one valuation-related metric, the company failed to do well.
Stock performance since listing
The company received a great reception from investors due to its reputation among youngsters and the startup fraternity. The issue was subscribed 81.8 times in total. The institutional portion was subscribed 91.2 times, the high net worth individuals portion was subscribed 112 times, and the retail portion was subscribed 12.2 times.
The excitement among investors was witnessed in the grey market as the company listed at Rs 2,001, which is 78 per cent over its issue price. The company presently trades at Rs 2,003, a mere 0.1 per cent over its list price.
Business performance
Nykaa released its Q2 FY22 results, which had a mixed investor response. The company's revenue increased 46.6 per cent, but its EBITDA and profit decreased by 47.6 and 95.6 per cent, respectively, on the back of increased marketing expenses. Few investors were bullish about the company's revenue growth, but a few were concerned regarding the increased costs, as the company stated that this is an average level of expenditure that decreased during covid.
Investors' divisive opinions made the stock a bit stagnant as the price initially decreased after the earnings report but it eventually increased and touched its all-time high price of Rs 2,574. Despite posting a loss, the company managed to increase its average monthly unique visitors in the beauty & personal care segment and fashion segment by 62 per cent and 328 per cent, respectively. GMV (gross merchandise value) also increased by 38 per cent and 27 per cent in both segments.
What to do now?
Nykaa is still at its early stage of business, where it is trying to establish itself comfortably among the consumers. As its position in the market improves, marketing expenses, a major cost, would decrease, helping it become profitable sooner. The company managed to be profitable in FY21 due to reduced marketing expenses during covid, which returned to normal in H2FY22.
The company currently trades at Rs 2,003 with a market cap of around Rs 94,700 crore despite posting inconsistent profits. With a negative price to earnings and a price to book value of 15.9 times, investors question the gap between the price and value of the stock. Investors who are confident about the growth potential should do their due diligence and analyse valuations before investing.
Disclaimer: This analysis is not intended to serve as a recommendation. Readers must do thorough research before investing in this company. If you are interested in our stock recommendations, please visit www.valueresearchstocks.com.