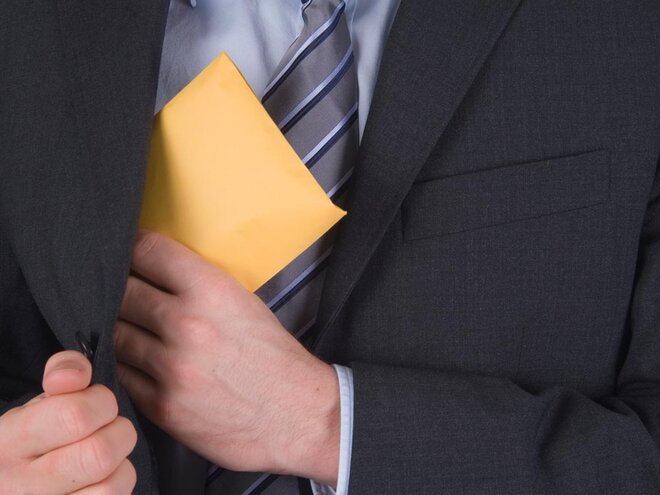 In the first part of this article series, we saw the overall scale and AMC-wise breakup of the segregated securities. Now let's see how much has been the recovery from these side-pocketed bonds and how many of them appear to be dead weight that may never be recovered.
The recovery path
It's time to address the elephant in the room - the recovery from segregated portfolios. About Rs 1,400 crore of the segregated value pertaining to Zee Learn (a part of the Essel Group) and Vodafone Idea Ltd (VIL) has been recovered fully, along with the interest due. Also, around Rs 1,100 crore from Vodafone Idea is due in January 2022 and September 2023. These bonds have a credit rating of B+ and a market value of Rs 130 crore as per the portfolio disclosure as on May 31, 2021. Earlier in July 2020, VIL met its repayment obligations and serviced its interest due in January 2021, thereby making sentiments around its remaining bonds positive. But the company is in poor financial health and would need some funds to sail through this storm. Further, there has been a partial recovery out of Rs 350 crore pertaining to Altico Capital. Nippon and UTI - the AMCs saddled with their securities - have disclosed the amount recovered at an AMC level instead of individual schemes. As both the AMCs had these papers in fixed-maturity plans as well, we can arrive only at a ballpark figure to gauge the recovery in related segregated schemes, which is estimated to be approximately Rs 90 crore for Nippon and Rs 10 crore for UTI.
What about the remaining bonds? Well, most part of nearly Rs 3,200 crore pertaining to Adilink Infra &Multitrading (an EsselGroup company), Reliance Capital, DHFL and AT-1 bonds of YES Bank has a dismal outlook. This is because around 70 per cent of this figure is on account of AT-1 bonds (perpetual bonds) of YES Bank alone and these bonds have been rendered worthless by the RBI in its resolution plan as a bailout package of the issuer. Although a writ petition has been filed to challenge the apex bank's decision, the hearing is yet to take place. On the other hand, about 24 per cent of this figure belongs to Adilink Infra &Multitrading which has a market value of Rs 603 crore as per the portfolio disclosure for the month of May 2021. These bonds have matured on March 28, 2020 and are unrated. For a scheme level break-up of the segregated securities, look at the table below-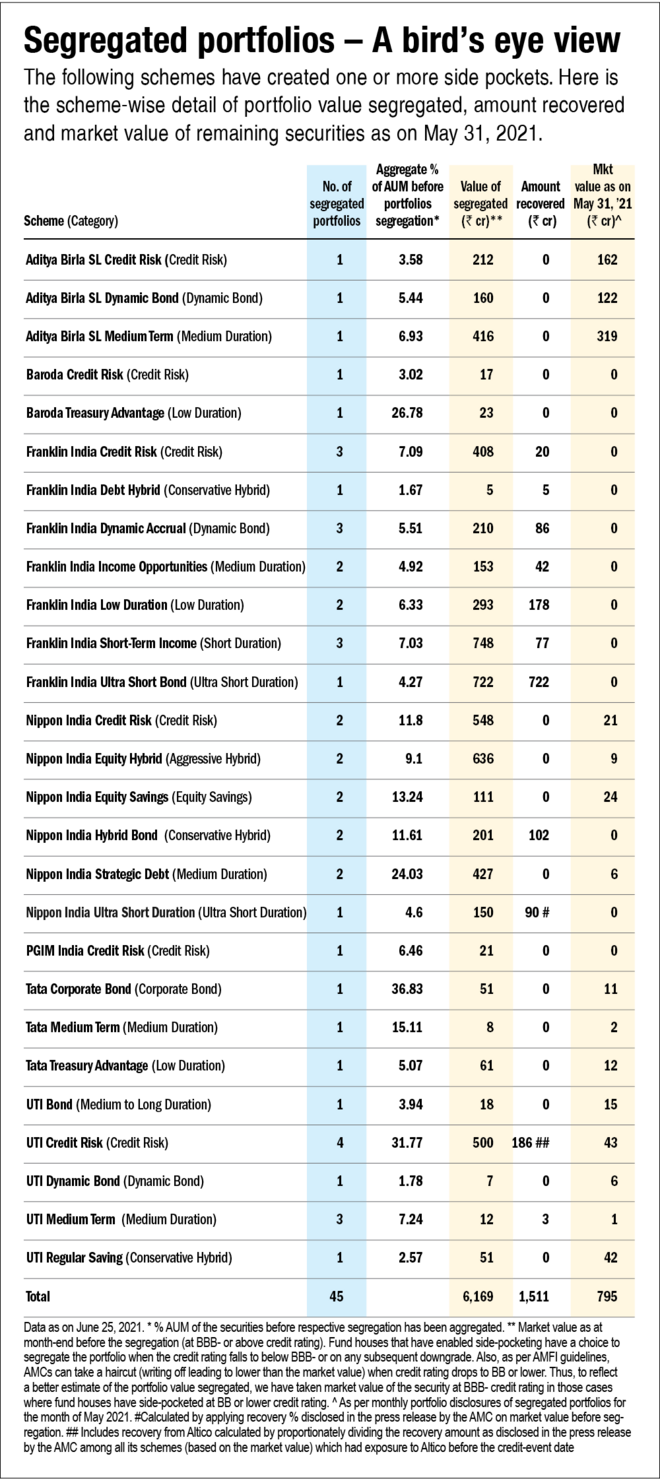 Were these the only funds that were impacted?
The above analysis puts the spotlight merely on the funds that have segregated securities for investors' protection. There were other fund schemes as well which did not segregate but might have taken a hit in their value as per the rules. So, here is an indicative AMC-wise assessment of the major value erosion in the non-segregated schemes (on account of downgrade or default only by the issuers mentioned above).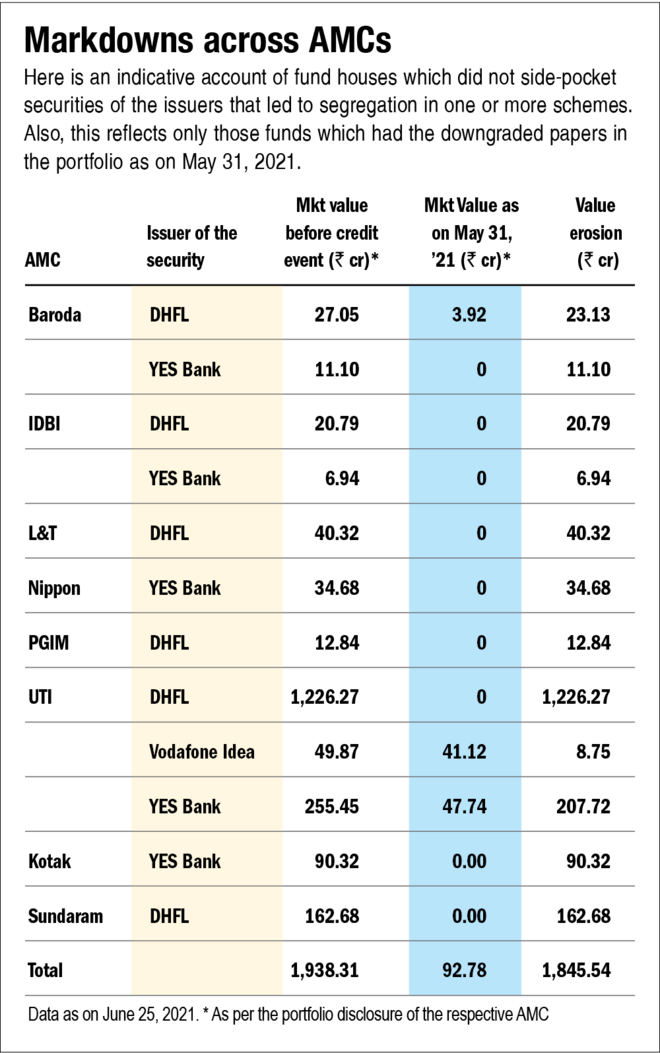 As an investor, how can one stay updated about the developments in the segregated portfolios? That's the next part!
You can read the next part here