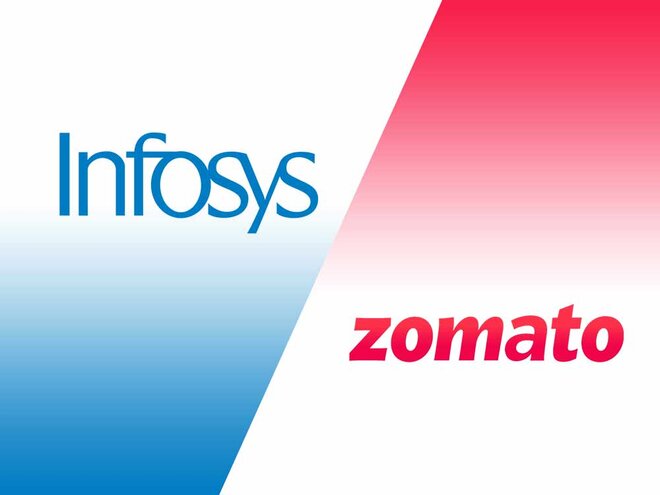 Here are two facts you may have come across in the news recently:
In 1990, there was an offer to buy Infosys for Rs 2 crore. The company is worth Rs 6.5 lakh crore today.
In 2021, Info Edge's Rs 4.6 crore Zomato investment became Rs 15,000 crore.
Many people felt that these two facts tell them the same thing about equity - that over a long period of time, equity investments can give truly gigantic gains. Not just that, they feel that they can draw some lessons for their own investments.
These ideas are wrong. Not only are they wrong, but they can also be dangerous if they form the background of your investment decision-making. Let's examine the Zomato case first, simply because it has caused much more excitement lately. A lot of people connected with Zomato must have become much richer because of the IPO, Mr Bikhchandani of Info Edge among them. They have become rich because other people have decided that Zomato will one day be able to make money and the shares will be worth a lot more because of the money it makes. For the next generation of investors to get fabulously wealthy, that Rs 15,000 crore will have to become some other incredible figure.
Note that Zomato is already worth one-seventh of what Infosys is worth. Note that over just the last decade, Infosys has made aggregate profits of Rs 1.36 lakh crore. That's real money that came out of the operations of the company. And yet, if the Zomato share price were to go to Rs 866, it would be worth as much as Infosys does, but it appears to have no path to profitability.
In the case of internet-centric companies, just like any other business, eventually, real numbers assert themselves. An excellent example is Just Dial, which IPO'ed in May 2013 at a share price of Rs 530. Now, eight years later, Reliance Retail has acquired a majority stake in the company and made an open offer to investors at Rs 1,022 per share. I don't know how many of you will consider roughly doubling in eight years to be a good return on equity but this is a realistic story of a profit-making company.
That brings us to Infosys. After the Zomato listing, market veteran Vallabh Bhansali, who played a key role in the Infosys IPO in 1993, had this to say: When we brought Infosys to the market, people were not able to estimate the future. To overestimate or underestimate the future is the bane of all stock investing. ... a few players will fall by the wayside, but those who will win big will win very big ... we have all seen major stocks multiply and drop their market cap quickly in the US.
Looking back at the Infosys story, one must note a strong survivorship bias in operation. There were dozens of other IT companies that fell by the wayside in the last three decades. Not just that, even the Rs 2 crore offer that Narayan Murthy and his associates were given was not unjustified at the time. It only looks low now in hindsight. By the standards of the old India, it was probably a fair price.
You are seeing Indian internet companies at the stage that Infosys was in 1991. However, what is not visible now is what is inside the dustbin of history - all those contemporaries of Infosys that are vanished and forgotten. In number, the failures are far more than the successes. This is a constant process - the same will happen going forward too. You could be looking at tomorrow's successes or tomorrow's failures.
As an investor, it's dangerous to draw lessons from the past when the failures are not visible. Entrepreneurs have to be at the extreme of optimism - that's a core quality for success. However, investors have to take a more balanced view.
This editorial appeared in Wealth Insight August 2021 issue. To read the cover story and other insightful analyses, columns and articles