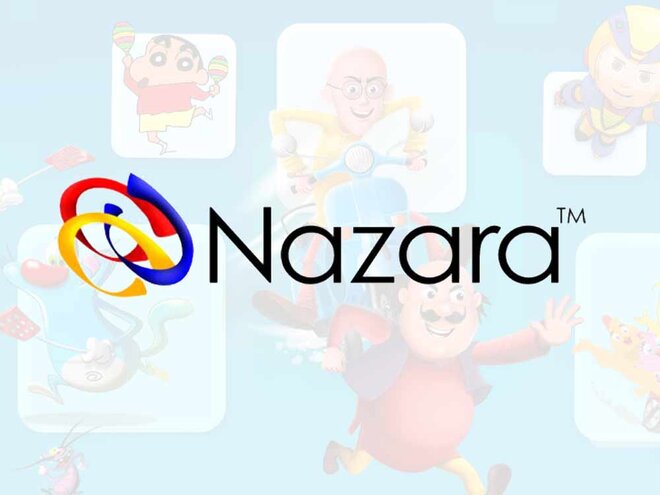 Nazara Technologies is a leading India-based diversified gaming and sports-media platform, having a presence in India and other emerging markets such as Africa and North America. The company's product portfolio comprises interactive gaming, esports and gamified early learning for children.
In the gaming segment, the company owns some highly renowned and downloaded gaming apps available on different online platforms, including the World Cricket Championship series. It generates revenues through various sources, such as real money-based fantasy games, subscription service, in-app purchase and the hosting of various esports events. Nazara Tech also owns 'sportskeeda.com' - a famous global sports and esports news platform.
In the esports segment, Nazara is a pioneer with a market share of more than 80 per cent. The company maintains strong relationships with global gaming publishers and platforms, including market leaders such as ESL and Valve Corporation. Also, it has partnered with Airtel to launch the Airtel India Esports Tour, which would include top games such as PUBG, Counter-Strike and FIFA, to name a few.
What makes it stand out
The mobile gaming industry in India is the largest and the fastest-growing gaming segment as compared to PC and console gaming.
The company has no listed peers in India.
It has a prominent existence in the gaming industry, which has come up as one of the new-age businesses in India.
Financials & valuation
The company's stock trades at an inflated P/E of 554 times its earnings. This doesn't mean that it's trading at a high premium rather it looks inflated, owing to its subdued performance in the past. The company posted losses in FY20 and in FY21, it reported a marginal profit of just over Rs 16 crore. Thus, it won't be justifiable to look at its P/E alone. However, the company's price-to-book ratio stands at 8 times, which might not look so expensive if we compare it with its not-so-comparable listed platform businesses, comprising Affle and IndiaMART. In FY21, the company's revenue jumped by almost 85 per cent on the back of its recent acquisitions. Its cash and cash equivalents stood at Rs 490 crore as of FY21, which the company intends to use to fund its inorganic growth opportunities.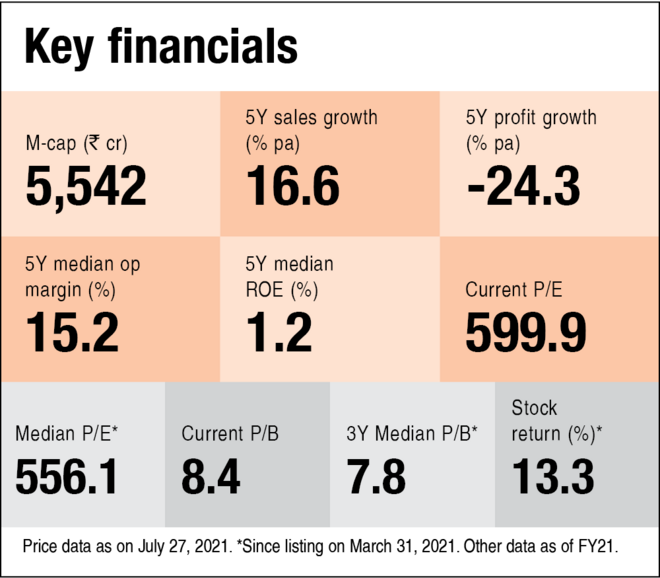 What should investors do?
The growth in the Indian mobile-gaming market - led by the rising demand for smartphones, a drop in data prices, increasing internet penetration and high-speed internet - will be some of the key drivers for the company's future growth. Our country has the largest millennial and Gen-Z population - the main end-users in the gaming industry. Thus, in India, the company has a large population to cater to and fulfil its growth prospects. The company is backed by one of India's ace investors Mr Rakesh Jhunjhunwala, who held close to a 10.8 per cent stake in the company as of March 2021.
However, its presence in real money-based fantasy games can be fraught with statutory risks, given that there have been multiple instances of states banning any form of online real-money gaming. This could be one of the possible headwinds for the company and investors should be aware of it.