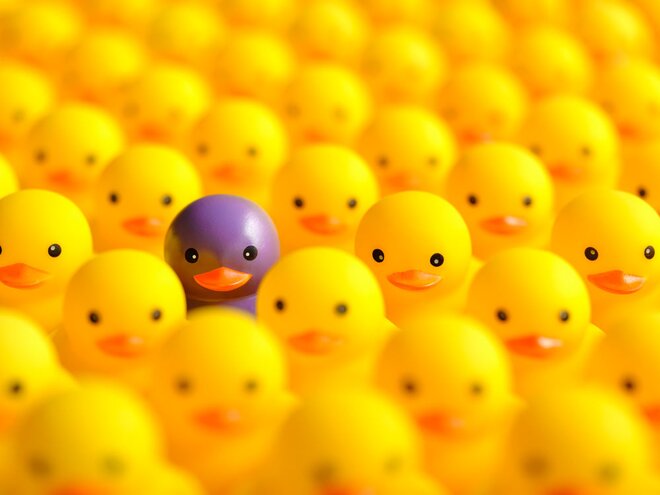 Valuation plays a key role while analysing companies and one of its key components is the use of price multiples. These include ratios such as P/E, P/B, EV/Sales, EV/EBITDA and others. For this to work, we need a comparable set of companies in the listed space. But what if the company we are analysing has a unique business and there aren't any comparable peers? We talked about four of eight such companies in the first part of this two-part story. Here, we continue to analyse the remaining four and also look at some of their international peers.
Infoedge
India is fast becoming a start-up nation. Everyday we read stories of companies becoming unicorns (startups with valuation of more than $1 billion). Infoedge is the only listed company that gives retail investors an entry into this startup world. Parent of Naukri.com, 99acres.com and jeevansathi.com, Infoedge is a multi-brand online classifieds company.
Infoedge earns most of its revenue through listing fees for jobs, real estate and educational institutes on its diversified online platforms. The company's primary business of Naukri.com is a cash-generating machine. Over the years, Infoedge's promoters have used that cash to buy stakes in various startups such as Zomato (19.3 per cent holding), Policy Bazaar (15.1 per cent), Happily Unmarried (around 30 per cent) and various others. In fact, it is from these investments that the company derives a substantial part of its current market capitalisation of around Rs 56,000 crore.
So, is Infoedge an operating company or a holding company? It's a mix of both. However, since its investments are mainly in the start-up space, it can't be compared to conventional holding companies. A good comparison of the company (P/E: 46.5) could be the Softbank group (P/E:11.3) of Japan which invests in various start-ups across technology, finance and energy sectors.
Indiamart Intermesh
Touted as India's version of Alibaba, the Chinese e-commerce giant, IndiaMart Intermesh is a B2B e-commerce platform. It acts as an aggregator for suppliers and buyers in the wholesale ecosystem. Basically, if you require any type of supplies for your business ranging from pharma and machinery to food and electronics, then IndiaMart is the platform for you to connect with suppliers. Instead of charging buyers, the company generates its revenues from subscription purchases by sellers who wish to list their products on IndiaMart. The company also earns revenue through advertising on IndiaMart desktop site, mobile-optimised platforms and IndiaMart mobile app, along with its payment facilitation service, and from the sale of RFQ (request for quotes) credits.
IndiaMart came out with its IPO in 2019. Despite its loss-making past (the company was making operating losses from March 2014-18), the company's stock price has become more than six times since. Why? The online B2B marketplace in India is still at a nascent stage and provides a huge growth opportunity in the coming times. COVID has further accelerated the pace of digital uptake by MSMEs. Additionally, as more and more suppliers and buyers join the IndiaMart platform, the algorithms of the company work more robustly, hence providing an enduring competitive advantage. But competition is fast catching up. Just Dial, the local business listings company, recently launched JD Mart, quite similar to IndiaMart. Still at a seed phase, will JD Mart dent into IndiaMart's business? Only time will tell.
Vaibhav Global
While scrolling through TV channels, you might have come across such channels wherein you can shop 24/7. That's what Vaibhav Global does, but not in India, rather in the US and the UK. The company sells mainly low-end jewellery through its two round-the-clock TV channels [Shop LC in USA & Canada and The Jewellery Channel (TJC) in the UK] available on all major cable, satellite and DTH platforms. Furthermore, the company also operates e-commerce websites in the US (www.shoplc.com) and the UK (www.tjc.co.uk) which complement the company's TV coverage, while diversifying customer engagement. The company takes orders on its website and TV channels, either manufactures them in India or sources them from countries like China, Thailand or Indonesia and then finally ships it to the end-customers. Over the years, the company has transitioned into selling various accessories along with jewellery such as watches, hair bands & clips, handbags, ladies scarves, bed linens, pillow covers and home décor products.
To drive its revenues, the company in FY16 launched an innovative service called 'Budget Pay'. Under this service, customers can purchase items on a monthly installment basis (like an EMI) and are also entitled to a hassle-free return policy. Budget Pay has powered the company's revenue by 14 per cent from December, 2016 to December, 2020, now accounting for more than 60 per cent of the overall revenue. However, it has also increased the company's vulnerability to receivables turning bad. Through its TV channels, the company is able to reach around 99 million households in the US and the UK, selling (on an average) 27 items to each customer annually. Realising that the TV-watching customers are now moving to other platforms, the company has tied up with various OTT platforms and online services, pushing for online sales. Though the company doesn't have any direct international peers, Vaibhav's P/E's (46.7) closest comparison can be made with Amazon's P/E (74) and Ebay's P/E (7.3).
Solar Industries
Solar Industries is the largest domestic manufacturer and supplier of cartridge explosives, detonators, detonating cords and components. Everytime Coal India (around 17 per cent of revenue) has to cause a blast while mining, it relies on explosives supplied by Solar Industries. Solar also supplies its products to the domestic housing, infra and defence sectors, along with exporting it to around 51 countries.
Solar has 34 manufacturing plants in six countries with a combined capacity of more than 4.5 lakh MT and has upcoming facilities in Australia, Tanzania and Indonesia. Majority of raw materials (apart from ammonium nitrate) such as detonator components, emulsifiers, sodium nitrate and calcium nitrate are manufactured by the company internally, leading to cost savings, quality control and a stable operating margin (20 per cent over the last five years till FY20). Defence is fast becoming a crucial revenue segment for the company. The government's push for greater indigenisation of defence manufacturing is expected to benefit the company significantly. The company recently successfully test-fired Pinaka rockets and is awaiting orders for the same. As of December 2020, the company's order book across coal mining and defence stands at Rs 1635 crore, providing revenue visibility. Solar trades at a P/E of 49 as compared to the Australia-based explosive company Orica (P/E: 33).