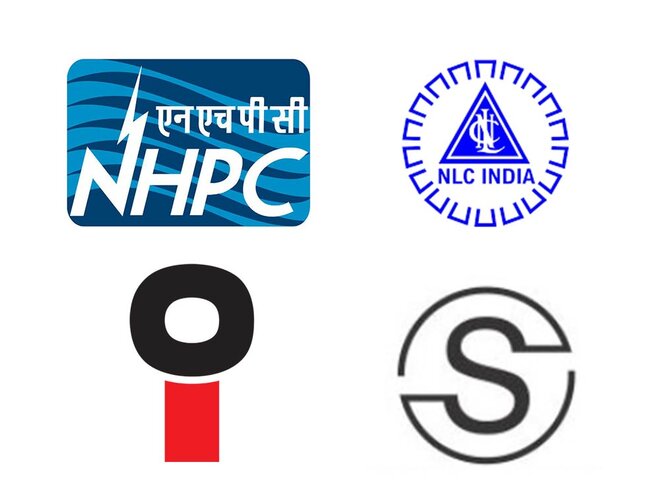 NHPC
Incorporated in 1975, National Hydroelectric Power Corporation (NHPC) is India's largest hydropower producer. With an installed capacity of 6,971 MW, the company contributes around 15 per cent to the total capacity in India. It is engaged in the entire value chain of hydropower project development - right from conceptualisation to commissioning of the project.
In addition, NHPC is engaged in the production of renewable energy through solar and wind, with a total capacity of 100 MW. It makes NHPC a 'completely green' company. Besides, it has a presence in the power-trading business.
The company has an excellent track record of operating hydro plants at some of the most difficult terrains in India and successfully completed construction of hydro projects in areas having poor accessibility, inferior logistics and adverse climate conditions. It has several projects under construction, which, following completion, will increase its installed capacity to around 12,000 MW. Also, the government's focus on achieving 175 GW capacity from renewable energy by 2022 is one of the tailwinds for the company.
Although the company has expertise in managing large projects, these projects are time-consuming, which leads to cost overruns before they become fully operational. With an increase in installed capacity, the capex will increase substantially, which could drag down the free cash flows and ROE in the short term as the commissioning of these projects remains four-five years away. Also, hydroelectric projects are subject to various clearances, which results in delays. NHPC carries a debt of over Rs 20,000 crore on its books.
NLC India
NLC India is primarily involved in coal mining and power generation. It operates five coal and lignite mines with a total mining capacity of 50.6 million tonnes per annum (MTPA). It also sells power to the utilities of southern states and Rajasthan. NLC has a combined power-generation capacity of 4,561 MW, with 68 per cent of it coming from thermal power, while the remaining is mainly derived from solar plants. Under its 2025 vision, the company intends to increase its mining capacity to 93.1 MTPA from the current 50.6 MTPA and triple its current power-generation capacity.
The mining business is capital intensive and has very long lead times because of both operational requirements and regulatory bottlenecks. This leads to high entry barriers. Access to lignite mines, along with depreciated plants, allows NLC to price its power lower than its competitors in southern India. Furthermore, the company's thermal power plants have long-term power-purchase agreements (PPAs) with a regulated two-part tariff structure, ensuring recovery of fixed expenses along with a fixed return on equity.
However, like other power-generating companies, NLC also faces receivables-collection risk. Poor financial condition of the state-distribution companies has led to receivable days shooting up to 190 days in FY20. Further, as the world moves towards green energy, the future of coal-based power generation looks bleak. The Government of India currently holds 79.2 per cent stake in the company. In the past, disinvestment moves by the government in this company have faced very stiff resistance from the political parties in Tamil Nadu.

Oil India
A Centre-owned upstream oil-and-gas company, Oil India is involved in the exploration, development and production of crude oil, LPG and natural gas in India. Apart from this, the company provides services related to exploration and production (E&P) and holds a 26 per cent stake in Numaligarh Refinery, a subsidiary of BPCL.
Started in 1889, Oil India is one of the oldest oil companies in India and also the second-largest E&P company in terms of production and reserves. The fall in crude-oil prices last year made life difficult for oil explorers. Oil India's stock is trading at a P/E of 4.4 times and P/B of 0.5 times. But the company is expected to be an integral part of India's journey and aspiration towards energy self-reliance. The company has also acquired 24 new oil exploration blocks and its JV venture with GAIL and Assam Gas Company has won bidding for four geographical areas for city gas distribution (CGD). Implementation of all of these will help the company to grow in the long run.
Prolonged weak oil and gas prices are the key risk areas for the company. Oil and gas prices are determined by global demand and supply, both of which have been under a lot of stress. Although lower gas prices are a key positive for gas-marketing companies as well as end-consumers, they have a hugely negative impact on upstream companies such as Oil India. Also, globally, there has been an increased focus on switching to other energy sources, thereby lowering the demand for oil. This adds to uncertainty about the company's future. High operating costs associated with this business and even higher capex requirements are some other major overhangs for the company.
Scooters India
The manufacturer of the iconic Lambretta scooter in India, Scooters India today is primarily involved in manufacturing three-wheelers under the brand name Vikram. With the sales of just 4,599 three-wheelers in FY20 and a market share of just 0.7 per cent, the company is a minnow as compared to biggies like Bajaj, Piaggio and others.
With a single plant located in Lucknow, Scooters India is fast nearing its demise. In 2018, the government had invited bids to sell its entire stake in the company, along with the management control. However, no one turned up. Since the government's efforts to revive the company failed, the Cabinet Committee on Economic Affairs (CCEA) has approved the closure of the company, according to some recent media reports.
There isn't much value left in the company. It possesses the world rights of the trade name Lambretta/Lambro, along with the brand name Vikram. These brands will be sold separately and the company has recently invited expressions of interest for their valuation.
The company's only plant is located far away from automotive hubs like Delhi, NCR, Chennai and lacks modern production lines. The average age of its around 100-employee workforce is more than 58 years. These employees will be either offered voluntary retirement or retrenched. Moreover, 147.49 acres of the firm's land will be returned to the Uttar Pradesh State Industrial Development Authority (UPSIDC) at a mutually agreed rate. Overall, the government is unlikely to generate any meaningful value from its 93.87 per cent stake in the company.
Also read, Probable privatisations: Part 1