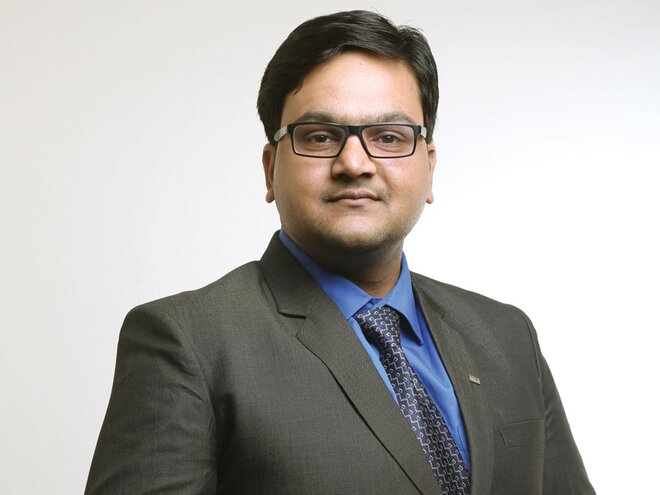 After the uncertainty created by COVID, how do you see 2021 for the consumption space? Which areas are likely to excel? Also, after the recent rally, how comfortable are you with the valuations in this space?
FMCG
The FMCG sector growth was anyway trending down prior to the COVID outbreak owing to liquidity issues and weak rural demand and touched as low as about 6 per cent during the October-December 2019 period, as per Nielsen. Going into the COVID pandemic, overall demand lost for FMCG companies was low as most of the things fell under the essential category. Growth for categories such as food, health and hygiene accelerated because of more in-house consumption, while categories like beauty products and out-of-home consumption saw muted demand. Overall impact on earnings has been even lower as all businesses resorted to 'cost efficiencies' to protect margins.
Post COVID, confidence in the demand recovery in the FMCG sector runs high backed by (1) continued good rural demand led by government stimulus, a good monsoon and a higher agri inflation; (2) pent-up demand and a low-base effect in discretionary and out-of-home portfolios; (3) an improving liquidity situation; and (4) a positive delta between value and volume on account of inflation unlike earlier years of a negative delta. Furthermore, larger companies will grow at a faster pace as a result of the consolidation of market share, consumer migration from unorganised players and further expansion in distribution networks.
The health and hygiene segment has clearly turned out to be a mega trend and has seen massive expansion in penetration and per-capita spend. Companies are well placed to capitalise on this with brand extensions and tailored communication. Branded packaged food is another segment which is expected to benefit significantly out of unorganised (loose products) to organised (packaged products) shift.
Most FMCG companies saw good margin expansion during the deflationary cycle of the last couple of years. It will be interesting to see the margin trajectory going ahead, with rising raw-material cost (both crude and agri-linked) and higher discretionary costs acting as headwinds.
Consumer discretionary
The consumer-discretionary/retail sector business was assumed to be significantly impacted owing to lockdowns and assumption of overall job losses impacting discretionary spending. Recovery in this segment (ex-retail) has clearly surprised, with organised players seeing significant market-share gain across categories like electrical, building material, etc., on account of an efficient supply chain and better liquidity. Categories like white goods, home décor and kitchen appliances benefitted as confined settings created replacement demand and also saw increased penetration. Companies also have shown extreme agility in supply chains, with omni-channel offerings to capitalise on the increased demand.
In the aftermath, the demand scenario for discretionary categories looks upbeat, given the impact on people's earnings in case of job losses and salary cuts has been lower than earlier feared. Also, structural growth drivers like favourable demographics, low interest rates, rising per-capita incomes, low penetration and premiumisation augur well for the medium- to long-term demand outlook.
Conclusion
Companies with agile supply-chain management, digital-marketing precision and omni-channel presence supported by good balance sheets should keep on gaining market share at the expense of fringe organised and unorganised players. Overall consumer-sector valuations have seen a good re-rating in line with the overall market over the last six months. Presently, the consumer-discretionary sector valuations are even higher than pre-COVID levels as most of the businesses are building in the optionality of a faster shift from the unorganised segment, coupled with an increased penetration adding on to accelerated earnings growth over the medium term. FMCG sector valuations are still in line with pre-COVID levels. At this juncture, we see broad-based opportunity from a longer-term point of view to invest in good-quality businesses with long-term growth visibility.