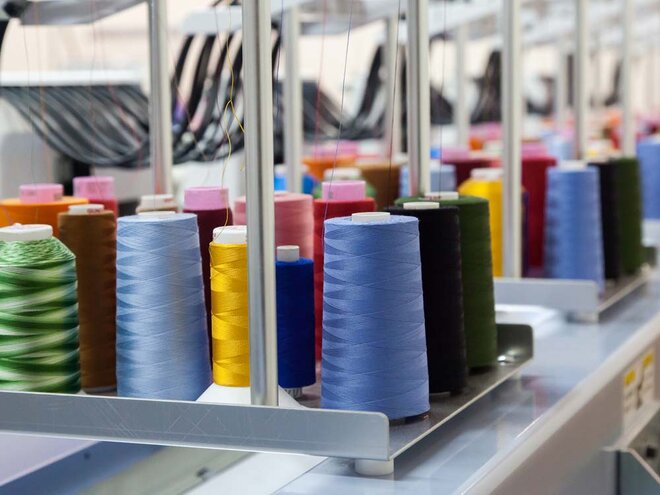 The Indian textile industry saw a mixed bag of business activity during Q1 and Q2 of FY21. The reopening of western markets, coupled with a souring US-China relationship, gave exporters a leg-up. As a result, their order books were up and capacity utilisation improved and touched 70 per cent in Q2FY21.
India competes intensively with Bangladesh and Vietnam in textile exports and often lags behind them, despite the fact that the latter countries do not produce raw materials. This is because Indian exporters grapple with quality and on-time order-fulfilment issues. So, even though they got a short-term leg-up from western markets, they need to address these issues to become a long-term winner.
Domestically, high-street stores outperformed mall stores during the said period. Fear of visiting malls or stepping into crowded places was more evident in tier 1 towns as compared to tier 2 and tier 3 towns. Therefore, brands focused on tier 2 and tier 3 towns saw better traction than those focused mainly on tier 1 cities. With people staying more at home, comfort clothing gained in popularity.
Winners
Sheela Foam: The company's Q2 recovery was mainly driven by the recovery in branded mattresses, furniture cushioning and foam cores. Its subsidiary in Australia did well and its sales grew by more than 20 per cent. As revealed by the management, even though mattresses are considered as non-essential products, as people are staying more at home, there is a growing consciousness of mattresses, sofas, etc.
KPR Mills: The company saw volume improvement across product lines, including yarn, fabric and garments in Q2FY21. The domestic market experienced a turnaround, with the exports remaining resilient. With textile manufacturing shifting from China to adjoining countries, the company is likely to reap the benefits. With a capex of Rs 250 crore for the next two-three years, the company is all set to grow on the back of its men's innerwear brand Faso.
Garware Technical Fibres: The company has continued to focus on high value-added products as well as the launch of new products. Exports - contributing more than 50 per cent to the overall revenue - remained resilient.
Lux Industries: During the period, the company witnessed high volume growth in various product segments. The growth was mainly driven by customers' growing focus on quality products and shift to the branded (organised) market, coupled with the rising demand for comfortable wear due to the work-from-home culture.
Losers
Raymond: The nationwide lockdown, coupled with restricted footfalls in shopping malls and markets, augured ill for the branded apparel business. However, festive sales in October brought some respite. Besides, the garment business saw some improvement owing to traction in the US and European markets.
TCNS clothing: The company sells ethnic women apparel and targets young urban working women. With its presence mainly in mall stores, the company faced the brunt of the pandemic, as customer's preferred high-street stores over mall stores. Further, since consumers are mainly working from home, contemporary women clothing has taken a beating.
Page Industries: The company witnessed a lower offtake as compared to other brands, owing to its higher share in the urban markets and EBOs (exclusive branded outlets).