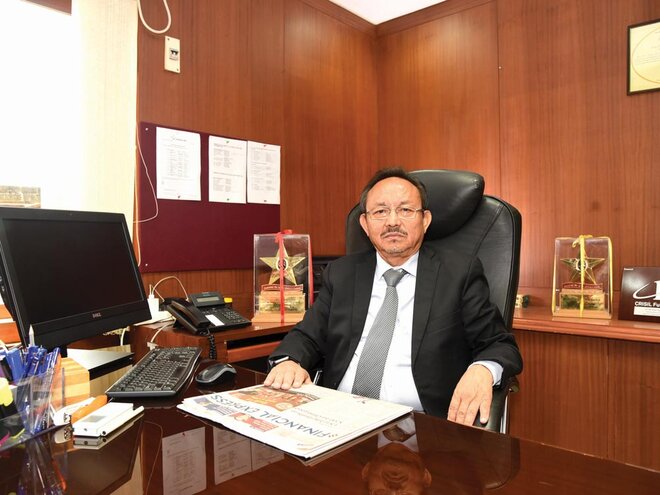 Business priorities/products becoming mainstream
Despite the challenging times pertaining to the pandemic, we believe investors should focus on the long-term goals and complement them with their understanding of where they stand on risk-taking ability and appetite. One should not change the investment philosophy based on the index levels. Sticking to your asset allocations and a disciplined investment process is key to avoid taking undue risks.
For passive investors, similar to other developed markets, we believe exchange-traded funds could gain traction. However, for active investors, each category of mutual funds aligns itself to investors goals. Hence, we do not believe that any category will be wiped out due to the pandemic.
With regard to debt investments, investors have become highly risk-averse. As the industry goes ahead with a lot of investor-education initiatives, investors will shortlist debt funds based on the portfolio, their risk appetite and their investment horizon. We feel one year to three years kind of products will become the flavour of the market due to their investment in liquid asset classes and flexibility in duration management.
Impact of COVID-19
We have spent significant time on strengthening our internal investment, sales and marketing processes, and digital capabilities while driving efficiencies across verticals.
Post-pandemic flows have been positive. We always follow the SLR approach while making any debt investment, i.e., our priority is safety of the investment, then liquidity of the instrument and finally risk-adjusted returns of the portfolio. This has helped us in gaining investors' confidence during this risk-averse time. We have grown across debt and equity products. With a proactive approach like online KYC and investment coming through exchanges, physical infrastructure has taken a backseat.
Risk review of debt funds
We have a very strong risk-management process in place. We haven't faced any liquidity crisis and we haven't approached the regulator for any liquidity facility. We are reaching out to investors to educate them to focus more on investment processes.
Separation of distribution and advisory functions
Investment advisors are very common in developed markets where they get fees for such services. They will benefit retail investors over time and will help in increasing awareness and investors' confidence. Retail investors will also get quality advice for their investments. Online investments will also get momentum. This will further bring in a level-playing field for AMCs where the quality of portfolio, along with performance, will be given more emphasis rather than big AUMs.
New skill acquired during the lockdown
The lockdown was all about adoption. All my investments have started happening online as compared to physical earlier. Efficiency has improved as the same work needs to be carried out in a reduced time frame, such as investment, reporting, inflow/outflow.