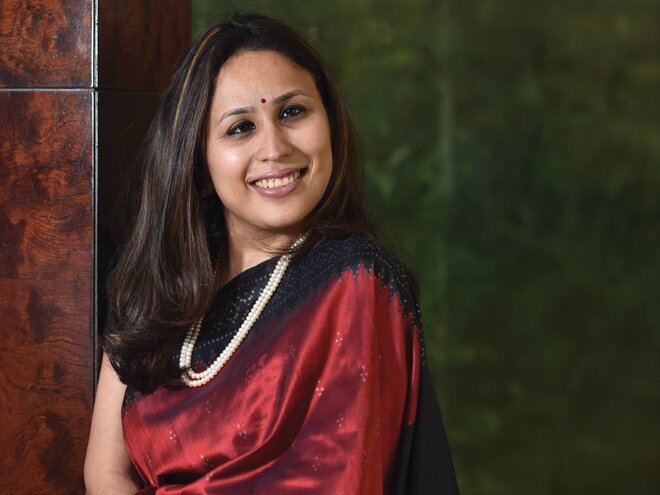 Business priorities and products becoming mainstream
The core of this business remains asset management - high-quality products, managed well and consistently. What matters is not how many things you do, but how well you do them. Our priority will always remain to deliver here and keep strengthening our investment processes and teams. We also don't want to compromise on being true-to-label or on liquidity in our funds.
Our funds like Balanced Advantage Fund can become mainstream. Our mid- and small-cap funds have a tremendous scope to grow from here. We also are innovators in some categories that will become mainstream, such as debt ETFs and international funds.
An important priority for us is to keep upping our digital game, using technology for transactions, connectivity to partners and investment/risk management.
Impact of COVID-19
The last six months have actually been some of the most fruitful and exciting for us as a business. Our portfolios have held up well, even amid volatile equity markets and challenged debt liquidity. One thing that has worked for us is being lean in physical infra, team size and branch networks. We have pushed ourselves to get more and more digital. We also launched the largest digital NFO in this lockdown - `11,000 crore raised in Bharat Bond 2 in July.
Risk review of debt funds
On the fixed-income side, we are very clear that our focus will be on running a limited basket of high-quality products. We continue to strengthen our risk-management practices and build very liquid portfolios and in addition, we have ensured that we maintain the highest disclosure standards across our debt funds. While SEBI mandates bi-monthly disclosure, we disclose debt portfolios for all our debt funds (and hybrids) weekly. We also have internal casings for debt and hybrid funds, which define limits on credit rating and duration by fund.
Separation of distribution and advisory functions
Time will tell, but multiple business models - distribution and advisory - will co-exist. Distributors/advisors will make a choice as to which model works for them, based on their client base.
If I had to guess, advisory may work for those with HNI clients, whereas distribution will be a choice for those with a retail client base. The economics of advisory are hard to work if you have a retail client base.
Ultimately, however, given the lack of mutual fund penetration, the demand for good advice will continue to exist in both forms and if an advisor/distributor delivers value, they will build a credible business.
New skill acquired during the lockdown
I reignited an old one - cooking! I used to run a restaurant in college and love to cook but my work and travel never left me the energy to step into the kitchen. I now experiment with all kinds of cuisines and foods and it's a lot of fun.