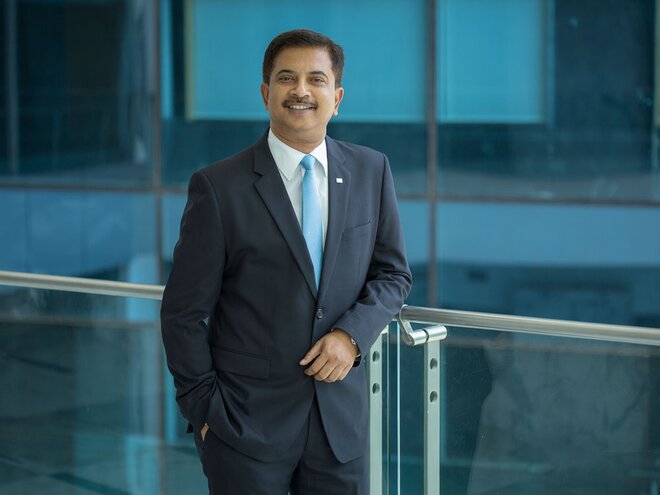 Business priorities and products becoming mainstream
The first decade of our business plan was to demonstrate a performance track record and build capabilities in our fund-management business. We are now in our second phase of business, where we are building product range and filing gaps in our product offering. We are building capabilities in our fixed-income business and looking at launching passive business (with a barbell approach - low cost simple ETFs along with innovative ETFs leveraging on our global expertise). We believe it's a time both active and passive business need to coexist, even though alpha generation will continue for well-managed active funds.
Impact of COVID-19
When one is confronted with such a large global pandemic, there is that much that one can actually do. The first thing to do was to get the connectivity and the transaction flow process in place digitally, which we did. The second most important step was to set up a robust communication mechanism between us and the respective stakeholders in our business. There are various communication modes and platforms available to us digitally and it is COVID-19, which got us to start using them.
Risk review of debt funds
There will be a permanent mark on the way investors perceive risk. Thankfully, as a process, our AMC had been investing in high-quality debt instruments and our debt portfolios and NAVs were to a large extent not impacted. There was a lot of emphasis on risk management, wherein we ran individual credit models for issuers rather than totally depending on rating agencies. We have always maintained that market risk is temporary, while credit risk is permanent and we would continue to build our portfolios around this thought process.
Separation of distribution and advisory functions
We believe that COVID-19 will be the trigger for a more holistic financial-planning process to start. This is a great time for a distributor or an advisor to get into a person's life and help him or her reshape the future in a constructive manner.
India has the space for both distribution and advisory to exist simultaneously. I do believe that distributors should be allowed a path of advising as the investor is anyway aware of their earnings.
New skill acquired during the lockdown
Personally, I am happy to say that I did stick to my asset allocation all through the volatility of the market and from a business point of view, it was great to see that we stuck to our principles and just went ahead executing our business plan. It was a period where the mind was tested and it was good to see that we concentrated on just controlling the controllable.