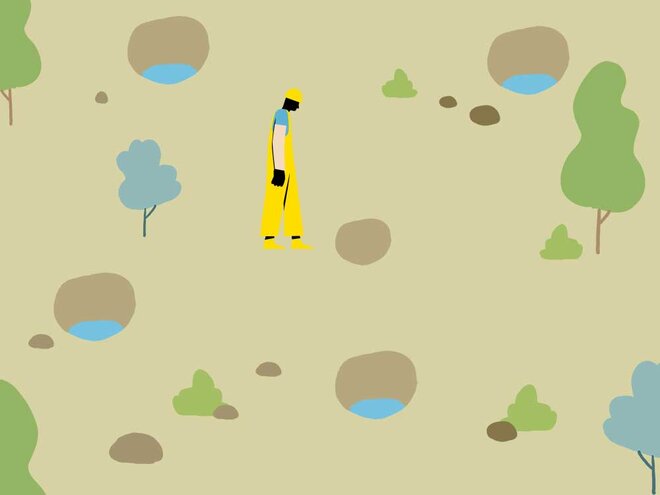 Some years back, I wrote a column in The Economic Times about the high returns made by investors because they were dead. Here's what I wrote at the time, "Being dead may be a good investing strategy. Some years ago, Fidelity Investments conducted a study in the US to find out what kind of investor accounts had the best returns. It turned out that the highest returns were from investors who completely forgot about their investments for years, even decades. Not just that, they also discovered that a good proportion of these investors had died a long time ago. That's right. As far as managing your investment portfolio goes, the most profitable strategy may be to do exactly what a dead person would do - which is nothing."
A little later, I heard of a US-based mutual fund named Voya Corporate Leaders Trust Fund, which has not made any changes to its holdings since 1935! That sounds unbelievable but it's true. The fund was started in 1935. Its initial fund managers selected 30 stocks which they thought were the best companies at that time ('Corporate Leaders') and bought equal amounts of the shares of each. Over the next 82 years, no deliberate change has been made to this mutual fund's portfolio. Some changes have happened automatically as companies have merged or been acquired. Over 80+ years till 2017, Voya had multiplied the original value by 3600 times (10.6 per cent), while the S&P index was 200 times (6.7 per cent).
However, if you read the cover story of the November issue of Wealth Insight, you will see a well-worked out thesis on why the idea of 'buy and forget', which has a long history in stock investing, is not really a great idea and why investors should avoid it. Time passes, things change, good businesses go bad and bad businesses become good. When we invest in a stock, we do not just expect a good business to just stay good - we expect it to become a great business.
However, expectations may not always come true. Something unexpected could happen, as has been so vividly demonstrated in recent months. Alternatively, our own original opinion may turn out to be wrong. Especially in India, where corporate transparency leaves something to be desired, uncomfortable facts can come to light about a company as we have seen in so many cases. Government regulations are yet another source of uncertainty in so many industries.
These factors are known to every investor and yet investors often ignore them. To counter this very human tendency, our cover story walks you through vivid examples from the past when great companies had misleading bad phases temporarily, as well as companies that appeared to be good investments but that turned out to be not true. Real-life examples should be far more powerful in convincing you than just a thesis and a theory.
So why is there so much emphasis on buy and hold? Why do examples like the two above strike such a chord? The answer should be pretty obvious if you, like me, have carefully observed investor behaviour over the years: being too short term is a far more common investor fault than being too long term. Buy-and-hold appears to work because investors who do not practice buy-and-hold actually act far too often, far too much and on flimsy grounds.
As you will see in our analysis, human tendency is to buy and hold where we should not but not buy and hold where we should. The two mistakes are the two sides of the same coin.