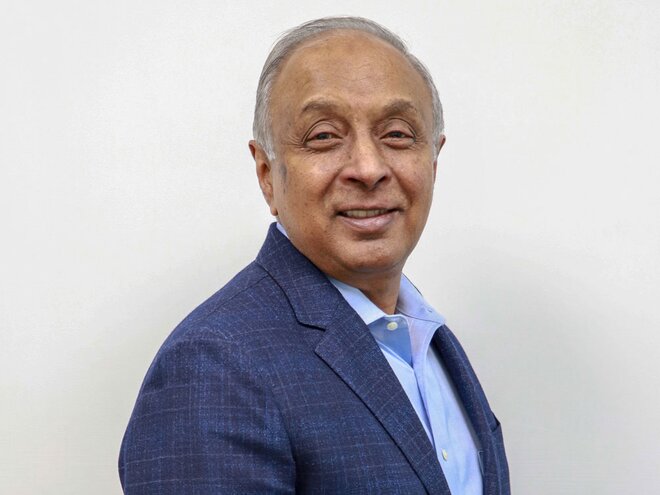 We catch up with Ronojoy Dutta, whole-time director and CEO of Interglobe Aviation Ltd at the most challenging time when the restart of operations has meant a different set-up of services altogether. Mr Dutta, an aviation veteran, has held leadership positions in planning, maintenance, finance and IT and was appointed by Indigo last year.
A graduate from the IIT and with a master's degree from Harvard Business School, he earlier worked for United Airlines for nearly 20 years and was also an advisor to Air Canada and US Airways.
Following are edited excerpts from an interview with Ruchira Singh conducted via email.
1. How many flights are you operating as the sector reopens and what is your outlook for resumption of full operations?
Post resumption of flights after the lockdown, we are operating close to 350 commercial flights daily.
Keeping everyone's health in mind the government announced a countrywide lockdown to curb COVID-19. While it is great that our government is trying innovative approaches to combat this situation, we have seen the impact of lockdown on the economy and jobs.
I would like to urge the government to now open up the economy and the aviation sector in a phased manner, so that we are able to retain jobs. In fact, given the sustained travel demand, there is scope for more capacity. We request the government to let us go up to 50% capacity. Though we support the government decisions, we feel while unprecedented times call for such measures, the government must look at adopting a short-term correction approach for now, just as the airline itself is doing.
2. How have you kept costs down in this crisis? Your fixed cost is 40% of total cost and variable is at 60% -- will this change?
Amidst the crisis situation, we strive to manage not for profitability or growth but for liquidity. Our focus is on managing our cash balance by reducing costs, maintaining liquidity, exploring alternate sources of revenue and building consumer and employee confidence through a safe and hassle-free flying experience.
We have taken undertaken measures like negotiating better prices and terms with our partners, staggered pay cuts, placing our discretionary expenses on hold and deferment of certain capital expenditure projects to reduce costs.
3. What are some of the big changes you have adopted and how many of those are likely to be permanent?
Some of the changes that we have adopted are as follows:
We are flying A320 neos over A320 ceos to reduce cost amid a reduced scale of operations. We have put on hold all discretionary expenses and have deferred certain projects as well. We have converted our 10 passenger aircraft into freighters, we are now bullish on the cargo and the charters segment.
We are strictly adhering to the guidelines as advised by the Directorate General of Civil Aviation and going ahead as per the SOPs for resumption of operations post the lockdown. From ensuring social distancing to providing PPE kits to passengers on board to not serving meals, we are taking care of every aspect in order to bring back customer confidence in flying as the safest mode of travelling.
As a protocol, we will continuously monitor the safety and the risk assessment to make changes as and when required.
Full interview and more coverage available to subscribers on https://www.valueresearchstocks.com/
Disclosure:
Independent Advisors LLP and its associates did not own shares in Interglobe Aviation as on the date of publication of this report.
To view the latest stock holdings of the current Value Research Stock Advisor team, click here. https://www.valueresearchstocks.com/disclosure