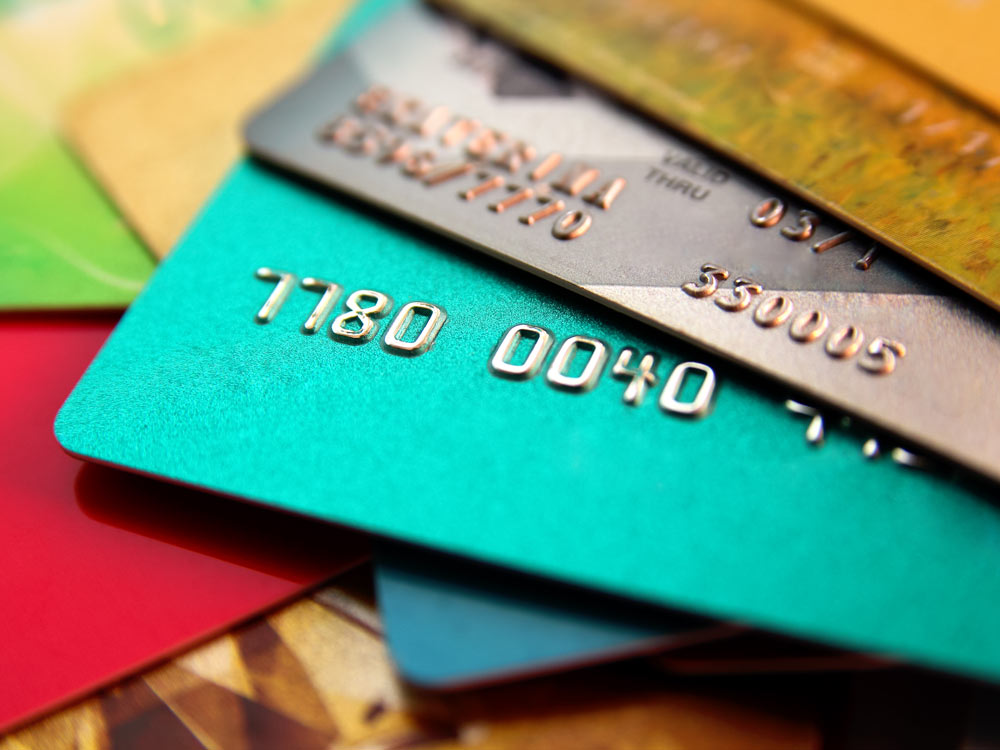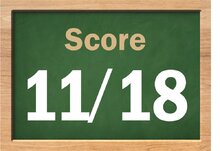 In 1998, SBI Cards was started as a joint venture between SBI and GE Capital. Later in 2017, GE Capital exited by selling its stake to SBI and CA Rover Holdings. Promoted by SBI - the largest commercial bank in India by deposits, advances and number of branches - SBI Cards is a pure-play credit card issuer in India. It is the second-largest credit card issuer in India, having a market share of 18 per cent in terms of the number of outstanding credit cards issued as of FY19. It operates in a competitive market of 74 players, wherein four large players (HDFC Bank, Axis Bank, ICICI Bank and SBI Cards) together account for more than 72 per cent of the market as the per cent of outstanding cards. However, despite that, SBI Cards has been successfully gaining market share from 15 per cent in FY14 to 18 per cent in FY19 in terms of the number of cards outstanding. This growth can be attributed to its aggressive marketing strategy executed by 32,677 outsourced sales personnel as of Dec 31, 2019. This has also made it a leading player in open market customer acquisitions.
SBI Cards is also the largest co-branded credit card issuer in India, with 21 co-brand partners, including reputed brands like IRCTC, Air India, Etihad Guest, Apollo Hospitals, BPCL and Yatra. Its co-branded partners accounted for 24.7 per cent of its total credit card spends during the nine months period ending December 31, 2019.
Business Model
Credit card companies primarily have two income sources:
Interest income: This is the bread and butter business of a credit card company. Initially, a credit card company provides you with an interest-free, 50-day period during which, it allows you to fully exhaust your credit limit and spend freely. Later, when this period gets over and if you are unable to settle your bill or even minimum amount due, the company starts charging you a sky-high interest rate, which can go up to 48 per cent, depending on the credit profile. This is the primary reason behind the highly profitable credit card business. It accounted for 51 per cent of the company's total revenue for the nine-month period ending Dec'19.
Non-interest or fee income: Whenever we make a transaction using a credit card, the bank charges certain fees from the merchant (usually two per cent of the transaction amount). Therefore, some merchants ask you to pay two per cent extra if you make a payment using the credit card. Technically known as interchange fees, the card issuer keeps 70 to 80 per cent of this two per cent charged.
The bank also charges an annual fee for credit cards, which is more of an annuity income. Additionally, it charges late fees or various penalty charges, which further add to its income. SBI Cards' total non-interest income accounted for 49 per cent of its revenue for the nine-month period ending Dec'19.
What will drive the business?
Demographics: India is expected to have one of the lowest median ages of 28.4 years in 2020 as compared to other countries. A total of 90 per cent of the country's population is still below 60 years. A rising working-class population, higher per-capita income and a gradual shift towards formal economy may act as a key growth driver for the credit card industry.
Low penetration: Credit card penetration in India is just three per cent, which is well below its global peers and debit card penetration of 65 per cent (FY 2019) in India.
A shift towards the digital economy: Demonetisation was a game-changer for the credit card industry, driving the growth of credit card penetration in India from 1.8 per cent in FY16 to 3.4 per cent in FY 19. A growing preference for various digital payment methods because of convenience, coupled with hefty discounts, has further increased the popularity of credit cards. Besides, a growing number of credit card transactions will add to interchange fees charged by credit card issuers.
No-cost EMI: No-cost EMI has started to become the preferred payment method for credit card users. This option now allows credit card users to purchase their dream products and pay in instalments without any extra charge or interest. This payment method may benefit users through the initial reimbursement of interest from merchants but in turn, credit card issuers do not have to take any cut. Instead, they can still earn interest on those EMIs. The growing aspirations of youth and rising income may spur the demand for this payment method, thereby resulting in an increase in the income of credit card companies.
Strengths
Strong parentage: SBI Cards significantly benefits from its parent company SBI. It leverages SBI's undisputed brand name, its network of 21,961 branches and hinges on it for the availability of funding at a reasonable rate. In 2019, 55 per cent of its new customers were also sourced from SBI's branch network.
Co-branded partners
In India, SBI Cards is the largest co-branded card issuer, having partners like IRCTC, BPCL, Apollo Hospitals and Air India. It automatically increases the demand for its credit cards on account of special benefits available to its partners' customers. These co-branded partners also help it acquire a significant customer base, accounting for around 30 per cent of its total new customer acquisition in FY19.
Weaknesses
Asset quality: Its gross non-performing assets or NPA have averaged around 2.5 per cent since 2017, which appears to be on a higher side. Higher NPAs not only depresses the company's profitability but also translates into a compounding effect for the company, as it erodes the company's capital, constraining it to lend more. Besides, the company witnessed an increase in the rate of slippages (new NPA's) from 0.28 per cent in FY19 to 0.86 per cent in the last nine months of , which also indicates more stress on its assets.
Dependence: It has a huge dependence on its promoter SBI. SBI not only shields it from external shocks but also helps it raise funds and acquire new customers. Any loss of the brand's name (SBI) or any change in the relationship between them may significantly impact SBI Cards' operations. Similarly, it also relies on its co-branded partners for new business and spends. Therefore, the withdrawal of any key partner can also impact its operations.
Risks
Smart user base: Credit card users are increasingly getting smarter these days, with many of them trying to pay on time or before the due date but using the 50-day free credit period to full. This smartness may translate into lower income for credit card companies. This pattern is also reflected in SBI Cards' user pattern, with its average spend per card increasing at a rate of 19 per cent, while average outstanding per card increasing at a rate of just eight per cent during FY 14-19.
Change in regulation: Any change in regulations by the government on account of MDR (merchant discount rate) can significantly impact its income. Currently, it earns around 23 per cent of its revenues from interbank fees. Further, any cap imposed by the government with respect to sky-high interest rates charged by credit card issuers can also have a significant impact on its operations.
New payment methods: Newly invented payment methods like UPI and postpaid wallets are fast gaining popularity. They are not only user-friendly but also provide users with an option to pay directly from their bank accounts without any hassle. Besides, postpaid wallets are acting as a perfect substitute for credit cards by providing small credit for regular expenses or daily commuting.
The recent launch of no-cost EMI on some selected debit cards is again acting as a substitute for credit cards by providing customers with credit without having a credit card.
Total IPO size: In Rs
Issue date: March 2-5, 2020
Price band: Rs 750-755
Post listing market cap (Rs crore): Rs 70,891
Total issue size: Rs 10,355 crore
Fresh issue: Rs 500 crore
Capital base increase, meeting operating expenses and working capital requirements
Offer for sale: Rs 9,854 crore
SBI - Rs 2,816 crores
CA Rover Holdings - Rs 7,039 crores
Additional details:
Market share by total spends (Dec'19): 17.9 per cent
Number of credit card issued (Dec'19): ~1 crore
ROE (FY19): 29.1 per cent
ROA (FY 19): 4.8 per cent
Revenue (TTM Dec'19): Rs 8,760 crores
Profits (TTM Dec'19): Rs 1,409 crores
Post-IPO, promoter holding: 85.4 per cent
Equity (Pre IPO): Rs 4,751 crores
Equity (Post IPO): Rs 5,251 crores
BRLM - Kotak Investment Banking, Axis Capital, Bofa securities. HSBC securities and capital markets, Nomura Financial advisory, SBI Capital markets
Management
1. Has the company been free of any regulatory penalties?
Yes. However, in Jan 2020, IRDAI issued a notice related to procedural inadequacies. Besides, the Deputy Registrar of Companies has issued a notice to the company for the non-appointment of a female director. Nevertheless, these cases may not have any material impact on the company.
2. Does the company adequately provide for its non-performing assets (NPAs)? More specifically, is the ratio of provisions to Gross NPAs more than 50 per cent?
Yes, the company's provision coverage ratio stood at a healthy 67 per cent during the nine months ending Dec 31,2019.
3. Do the top five managers have stock as a meaningful part of their compensation (More than 50 per cent)?
N/A, relevant information is not available.
Financial strength and stability
1. Does the company have fresh slippages to total advances ratio of less than 0.25 per cent? (Fresh slippages are loans that have become NPAs in the last financial year).
No, in the last nine months of 2019 alone, it saw slippages of 0.86 per cent, which were on a higher side as compared to 0.28 per cent in FY19.
2. Did the company generate a current return on equity (RoE) of more than 12 per cent and return on assets (RoA) of more than one per cent?
Yes, based on the extrapolated numbers of the last nine months, its ROE and ROA stood at 37 per cent and 6.7 per cent, respectively. However, in the last three years, its average ROE and ROA stood much lower at 29 per cent and 4.5 per cent, respectively.
3. Did the company increase its loan book by 20 per cent annually over the last three years?
Yes, from FY17 till December 2019, the company witnessed robust growth in total advances of around 37.5 per cent.
4. Did the company increase its Net Interest Income (NII) by 20 per cent annually over the last three years? (Net interest income is the difference between the revenue that is generated from a bank's assets and the expenses associated with paying out its liabilities).
Yes, the company's net interest income increased at the rate of 25 per cent from FY17 to December 2019.
5. Is there any direct relationship between the increase in loan book and the increase in Net Interest Income (NII)?
Yes, they both have been on a rising trend. However, its net interest income has been growing at 25 per cent, which is on a lower side as compared to 37.5 per cent growth in its loan book from FY17 to December, 2019.
6. Is the company's capital adequacy ratio more than 15 per cent? (The capital adequacy ratio (CAR) is a measure of a bank's capital. It is expressed as a percentage of a bank's risk-weighted credit exposures).
Yes, as of December 2019, its capital adequacy ratio stood at 19.2 per cent.
7. Can the company run its business without relying on external funding in the next three years?
No, the company is in a growing phase and is in constant need of fresh capital at regular intervals. It also went for the rights issue in 2018.
8. Did the company generate an average NIM of more than three per cent in the last three years? (Net interest margin or NIM denotes the difference between the interest income earned and the interest paid by a bank or financial institution relative to its interest-earning assets like cash).
Yes, the company operates in a very high interest-bearing credit card business, which allows it to enjoy exceptionally high net interest margins. Over the last three years, its NIMs have averaged 15.8 per cent. while in the nine months period ending Dec 2019, they stood at 15.6 per cent.
9. Is the Average Gross NPA Ratio (Gross NPAs/Total Advances) over the last three years less than one per cent and the Net NPA Ratio (Net NPAs/Total Advances) less than 0.5 per cent?
No, its average gross and net NPA in the last three years have been pegged at 2.5 per cent and 0.83 per cent, respectively. On the other hand, in the nine-month period ending December, 2019, its gross and net NPA stood at 2.5 per cent and 0.8 per cent, respectively.
10. Does the company have a cost-income ratio of less than 50 per cent?
No, the company's cost-to-income ratio has averaged around 62 per cent in the last three years. In the recent nine months period ending December 2019, it has fallen to around 57 per cent.
Growth and Business
1. Will the company be able to scale up its business?
Yes, credit card penetration in India is just 3 per cent (Only 3 out of 100 people in India use credit card), which is way lower than emerging economies like China (42 per cent) and Brazil (73 per cent). Further, increasing acceptability of the credit card culture, data transparency owing to the formalisation of the economy and rising share of organised sector employment provide it with key triggers for growth.
2. Does the company have a loan book of more than Rs 100,000 crores?
No, its total advances stood at Rs 24,780 cores as of December, 2019.
3. Does the company have a recognisable brand truly valued by its customers?
Yes, its customers contribute to its huge brand value. The old and reputed brand name of SBI also naturally builds the feeling of trust and faith in the mind of customers.
4. Does the company have a credible moat?
Yes, the brand name of SBI provides it with a moat as it operates in the business of trust. Additionally, its strong parentage also provides it with a wide distribution network, which is very hard to replicate and it also enhances its ability to raise funds from the market.
5. Is the level of competition faced by the company relatively low?
No, it operates in a fiercely competitive market with the presence of large players like HDFC Bank, ICICI Bank, Axis Bank, Citibank and American Express. A total of 74 players offer credit cards in India.
Valuation
1. Is the company's price-to-earnings ratio less than its peer median level?
N/A, the company's IPO is priced at 45.8 times based on extrapolated numbers for the nine months period ending December, 2019 on a post IPO basis. In the absence of any suitable listed peer, it cannot be compared with another player. However, in isolation, it appears to be priced on a higher end.
2. Is the company's price-to-book value less than its peer median level?
N/A, it is valued at a price to book of 13.5 times on a post IPO basis.
3. Is the company's PEG ratio less than one? (The price/earnings to growth ratio (PEG ratio) is a stock's price-to-earnings (P/E) ratio divided by the growth rate of its earnings for a specified time period).
No, on a post IPO basis, its PEG ratio stood at 1.1 times based on its earnings growth from FY17 to Dec'19.
* The lower the score you find here, the riskier the stock