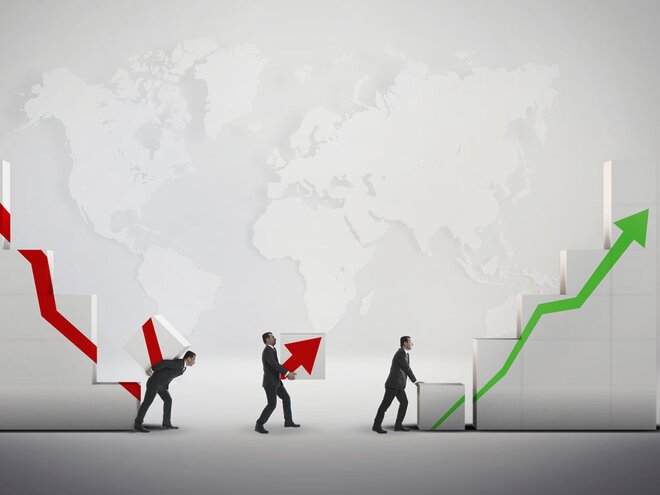 The wise people have decreed that small cap stocks are going to see a revival. Suddenly, there's a spate of analyses from investment analysts and funds laying down the reasons why a turnaround in the fortunes of small-cap stocks is in the offing. What does this mean for investors? As everyone who invests in equities or equity-based mutual funds, smaller companies have been a great disappointment to investors for some time. There's nothing surprising in this. The stocks of smaller companies are more volatile and the range of returns they deliver, across different stocks and across time periods, is always greater. When equities do well, smaller companies do even better. Obviously, the reverse is just as true.
There are actually many parts to the revival story. For some months now, many investors and analysts have felt that the economic slowdown has bottomed out. Part of this has been a general belief in the cyclicality of economic growth, and part of it has been actual signals from diverse sources ranging from GST to business data. Every time the economic and/or investment cycle heads for the lowlands, there are the incurable pessimists who make it appear that there will never be a revival. The reverse is just as true. When the bulls are raging, it looks like there will never be a slowdown again.
Investors' overreactions to economic cycles is just as much a part of the cycle as the economy itself. In fact, it is as much a part of the cycle of equity prices as economic growth itself. There are investors who overreact through cycles, buying when the prices are high, and selling when they are low. Their counterparties are other investors who are smarter and do the opposite. Thus, it wouldn't be an exaggeration to say that this is a mechanism for the transfer of wealth from the former to the latter.
In fact, this is the reason why the returns that actual investors get from equity mutual funds never seem to measure up to that of the funds themselves. Somehow, individual investors always appear to have lower returns than the funds.
In fact, at Value Research, we recently did a mini research project to dive a little into this mystery. We analysed aggregate inflows and outflows into mutual funds and mapped it to the returns of funds, publishing the results in the latest issue of our Mutual Fund Insight magazine. Across the board, we found that investors tend to invest and disinvest in the exact opposite pattern from what they should and thus end up making far less money than they should.
In fact, because we did this study by averaging at an aggregate level, the effect was damped down. In reality, it would comprise of many investors who managed to generate losses out of investments that had positive returns. Of course, it is equally true that there would be investors who got better returns than the funds they invested in. How is that possible? The answer should be obvious - by investing in SIPs. A lot of investors now know that SIPs are great but few realise just how much better they are. SIPs can easily give you better returns than the straight returns of the fund in which the SIP is running.
For example, currently, of the 160-odd diversified equity funds which have a ten-year track record, only 35 have SIP returns that are lower than the straight line returns and even these are not actually lower but in the same range. All investors have to do in order to make sure that they are above the average is to invest in SIPs and continue doing so.
So it's great that the economy is turning around and that some sectors are already showing signs of a strong revival. It's also great that investment managers and advisors are hawking their discovery of this phenomena. However, all this should have nothing to do with your actual investment patterns. Those of us who understand how the game is played should have been investing steadily all along, putting in our money regularly when stock prices are low. That's the way to build wealth.