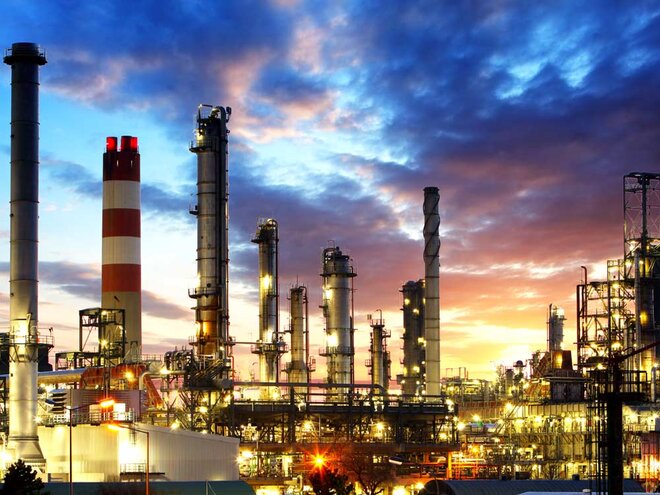 Making money in the stock market is both an act of commission as well as omission. This means that you don't just make money by picking good stocks but also by rejecting the bad ones. Public-sector units (PSUs) have frequently been placed in the latter category. The reasons for this are many, ranging from poor management to government meddling, investor apathy, surprising corporate actions and so on. Many investors simply steer clear of PSU stocks.
Here we profile nine PSUs that stand out in their universe thanks to their business strength and financial might. A couple of them (BEML, BPCL, Shipping Corporation and CONCOR) will be undergoing disinvestment in the foreseeable future. There is no news whether the others will. However, they are promising plays as well. In the future, if the government mulls over disinvestment in them also, they get rerated. Being PSUs, these companies are relatively more resistant to frauds by the promoter. And their reasonable valuations make them worth considering in this highly polarised market.
As usual, consider the PSUs discussed in this article as investment-worthy ideas. They are not our recommendations. Do dig deeper before you decide to invest in any of them.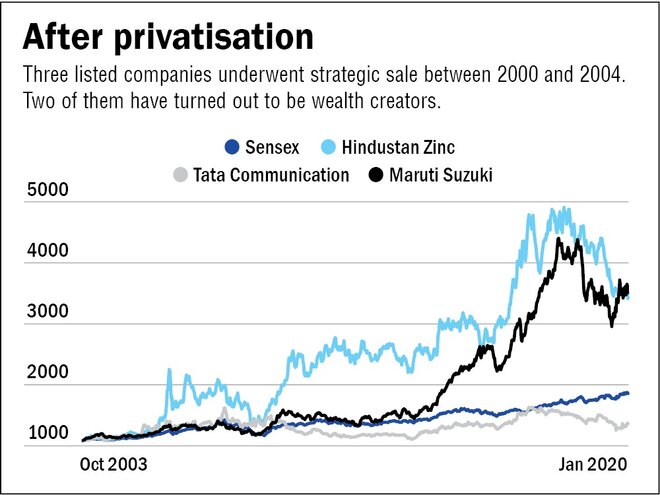 1. BEML
BEML is involved in manufacturing a wide range of heavy earthmoving equipment (about 47 per cent of FY19 revenue), catering to the mining and construction industry; equipment and vehicles (about 10 per cent) for defence forces; and coaches (about 43 per cent) for metro and Indian Railways.
Strengths
In 2015, the government approved a plan to implement the metro rail in 50 cities. Also, the government guideline focuses on manufacturing 75 per cent of the rolling stock of coaches in India itself. Since only three companies have their manufacturing operations in India, including BEML, such initiatives have benefited the company. Being government-owned has also helped BEML in bagging crucial projects.
India remains one of the largest arms importers in the world, accounting for about 12 per cent by value. Under its 'Make in India' plan, the government is emphasising reducing imports and encouraging indigenous manufacturing through collaboration between domestic and foreign companies. Against this backdrop, the company has recently tied up with US-based Lockheed Martin to manufacture and manage aircraft equipment.
Concerns
Owing to the nature of its business, the company has a stretched working-capital cycle of more than 250 days. However, in the past few years, the incremental capital employed in working capital has been negligible, while inventory days have decreased by 65 days over the last five years. But competition from private players and the company's overdependence on its key customers, like Coal India and Delhi Metro, remain key concerns.
Valuations
After getting an order of `3,800 crore from Mumbai Metro, BEML's order book as of September 2019 stands at an all-time high of `9,568 crore. Its order book should provide revenue visibility for the next two to three years. The company has managed to reduce its debt-to- equity ratio to 0.2 in March 2019 from 0.3 in March 2015. But its ROE remained abysmal, at around 3 per cent in March 2019.
The government holds around 54 per cent in the company and is planning to sell part of its stake. Due to the disinvestment buzz, the stock has run up by 23 per cent in the past three months. The stock trades near its five-year median P/B of two (as of January 27, 2020).
2. BPCL
Bharat Petroleum Corporation (BPCL) was India's sixth-largest company by turnover in FY19. It is also the second-largest oil marketing company (OMC) and commanded a domestic market share of 21 per cent during FY19 among public-sector oil-marketing companies.
Through its network of subsidiaries and joint ventures, the company has presence across the hydrocarbon value chain, from refining to aviation fuel, to city-gas distribution, to trading activities. With a refining capacity of 38.3 million tonne per annum, BPCL commands a 15 per cent share in India's refining capacity. In the retail segment, its market share is at 26 per cent, with 14,802 retail outlets and 123 depots/installations spread across the country.
Strengths
BPCL has four strategically located refineries across India. These are supported by a 935-km cross-country pipeline to source crude. Its Kochi refinery has the largest refining capacity among public-sector refineries. January 2019 witnessed the culmination of the integrated refinery expansion project which has taken the Kochi refinery to a different league.
BPCL is actively pursuing opportunities in petrochemical products as they are relatively high-yielding. In its Kochi integrated refinery complex, a petrochemical complex is being set up at a cost of more than `11,000 crore, which is likely to become operational by end-2022.
Government measures such as the deregulation of petrol and diesel prices and targeted subsidies for cooking fuel products have far-reaching implications for the industry.
Concerns
The state ownership of BPCL has been the biggest risk, given the highly sensitive sector it operates in. In the wake of a spike in crude-oil prices, the government may ask oil-marketing companies not to raise prices despite deregulation. This could dent profitability and put the balance sheet under stress. However, in a recent meeting, the Cabinet Committee on Economic Affairs has cleared the company's disinvestment (after removing its subsidiary Numaligarh Refinery). With the government planning to exit from the company, this risk will be reduced.
In addition, the company is also undertaking a major capex of `35,200 crore in the next three years. Time/cost overruns are to be watched out for. The stock can also undergo a significant correction if the government rolls back its disinvestment plan or asks Indian Oil Corporation to buy the government stake.
Valuation
As of January 27, 2020, the stock is trading at a P/E of 16.3 times and a price-to-book of 2.8 times. Its debt-to-equity ratio for FY19 stood at 0.79 times. The median five-year return on capital and equity have been 20 per cent and 25 per cent, respectively. The buzz around disinvestment has already translated into a rally in the stock. A change of ownership could catalyse the strengths of the company.
3. Container Corporation of India
A multimodal logistics solutions provider, Container Corporation of India, or CONCOR, commenced its operations in 1989 by taking over seven inland container depots (ICD) from Indian Railways. Over the years, it has strengthened its foothold and now has 83 ICDs and container freight stations (CFSs) in India. Rail freight is its mainstay, contributing more than 80 per cent to the revenue. In addition to providing inland transport by rail for containers, it has expanded its reach to the management of ports, air cargo complexes and establishment of cold chains.
Strengths
CONCOR took care of 72 per cent of the total container cargo movement and carried 43.5 million tonne of freight in FY19. Its large network of terminals across the country gives it unparalleled reach and penetration.
The company's cash-conversion cycle (time taken to realise cash from sales and make payment to vendors) is negative. This means that it receives its dues from its customers promptly but has a lengthier time window in making its payments to its suppliers, which absolves it from any working-capital issues.
In the future, a number of sectors are going to be its growth drivers, including coastal shipping. The company is also planning to expand its non-rail business, particularly in the warehousing segment, by increasing its capacity from 3.5 million sq. feet to 50 million sq. feet. It is also aiming to increase the number of terminals from 83 to 100 in the next two to three years. Volumes are expected to get a boost from the dedicated freight corridor (DFC), which the management expects to be operational from June 2020. CONCOR would be a big beneficiary as many of its terminals are located in close proximity to the corridor.
Concerns
CONCOR's overdependence on railways increases the vulnerability to increases in haulage and policy changes. Container traffic is also directly related to the domestic and international economic situation, which could hit the volumes hard during a slowdown. Its volumes handled grew at 6 per cent per annum during 2014-19. Hopes are pinned on double digit volume growth in the next few years to be catalysed by the growth drivers. If for some reason, such as delays, etc., these plans do not materialise, revenue and profit growth would be tepid, as was in the past.
Valuation
CONCOR has given an annualised return of 8.9 per cent in the past 10 years, reflecting muted growth in revenue and net profit. The stock is currently trading at a trailing 12 months P/E of 25 times. Its five-year ROE and ROCE have averaged 11.9 per cent and 15.8 per cent, respectively.
The union cabinet has cleared a proposal of 31 per cent stake sale in the company. A strategic sale resulting in management change could imply a significant valuation upside.
4. Garden Reach Shipbuilders
An arm of the Ministry of Defence, Garden Reach Shipbuilders competes with other private- and public-sector players in the shipbuilding business. It specialises in the construction of large-, medium- and small-size ships required by Indian Navy and Indian Coast Guard.
Credited with many firsts to its name, in 2019, GRSE became the first shipyard to build and deliver 100 warships in the country. In all, it has built and supplied more than 750 vessels till date. It manufactures frigates, missile corvettes, anti-submarine warfare corvettes, fleet tanker, landing ship tank, survey vessels, offshore patrol vessels and fast attack craft. It also derives revenue from engine production and other engineering activities such as manufacturing of deck machinery items, prefabricated portable steel bridges and marine pumps.
Strengths
The order book of GRSE as of April 2019 stood at `27,955 crore, which is 20 times its FY19 revenue. Out of this `21,344 crore pertains to shipbuilding. Typically, the time for design to delivery of ships could be between 23-66 months. The bulk of revenue recognition occurs between 35-60 months. This implies that GRSE's revenue is expected to witness a significant fillip in the next three-four years.
GRSE has an edge over global shipyards in securing contracts to build vessels by qualifying for the government's 'Make in India' initiative. It has increased its level of indigenisation from 84.5 to 94.2 per cent between FY15 and FY19.
Currently, the Indian Navy and Indian Coast Guards, which have a fleet of 135-140 and 120 vessels, respectively, are each expected to grow to about 200 vessels by 2027. GRSE is expected to be a big beneficiary of this order pipeline.
Its balance sheet is strong, with zero debt and `2,000 crore of bank deposits. These aid the company in earning a stable income.
Concerns
GRSE is prone to fluctuations in steel prices and labour wages, its main cost ingredients. Further the shipbuilding space is very competitive, with several domestic private- and public-sector players jostling for new orders, which could potentially limit GRSE's margins.
Valuation
The stock (as on January 27, 2020) is trading at a P/E of 14.8 times and a price-to-book of 2.3 times. It is already a 1.5 bagger from its issue price of `118 per share, post a tepid IPO in October 2018. A strong cash-rich balance sheet; a stable stream of interest income; a robust order book; and a healthy pipeline of upcoming orders augur well for this shipbuilding company.
5. Indian Oil Corporation
Incorporated in 1959, Indian Oil is a Maharatna company with a dominant presence in downstream oil and gas. It is also present in the upstream function, which includes exploration and production of oil and gas.
Today it is the largest refiner in the country, operating 11 refineries and having a market share of 32 per cent in the domestic refining capacity. With about 44 per cent market share in petroleum touch points, there is a high probability that every time you get your car refuelled, it is at an IOC pump. The company is also the second largest domestic player in petrochemicals and currently has a presence in 10 domestic and 12 overseas exploration and production blocks.
With the energy sector experiencing a tectonic shift due to the global inclination towards clean energy, the company is looking forward to newer growth areas like petrochem, upstream and city-gas supply.
Strengths
The company has an expansive network infrastructure in the downstream space, with a 51 per cent market share in crude and product pipeline (by length). Such infrastructure cannot be easily replicated and would require huge capital expenditure from any new player.
Having integrated operations across the value chain, with presence in exploration and production, the company is in a unique position. In line with MARPOL IMO regulations that will come into force in 2020, the company's refineries are ready for the supply of low-sulphur fuel.
Concerns
As the world moves towards cleaner energy, including solar, natural gas, wind and others, the company's existing business model is under threat.
Though the sector has been removed from price controls in 2014, any significant spike in crude-oil prices can pressurise the government to bring them back. Such actions can greatly harm the company's financials.
Valuations
The management has plans to invest around `2 lakh crore in the next five to seven years to expand its petrochem and refining capacities. The company also intends to make various investments in upstream and domestic-gas business to diversify from oil downstream and open new revenue streams.
Since price-control abolition in 2014, the operating margin improved dramatically in the consecutive years but has corrected in recent times. The margins in the refining business, which contributes a substantial part of the company's operating profits (22 per cent for FY19), move largely in tandem with Singapore-based GRM benchmark. A fall in Singapore GRM in recent times has lowered IOC's refining margins.
The company's debt-to-equity has risen in recent years to 0.9 in March 2019 as it took on debt to fuel its capex. The stock currently trades near its five-year median P/E of 10.6.
6. IRCTC
Indian Railway Catering and Tourism Corporation (IRCTC), incorporated in 1999 and listed in 2019, is an arm of Indian Railways. Its core activities include catering and hospitality, internet ticketing, travel and tourism, and selling packaged drinking water (under the brand name Rail Neer). Barring travel and tourism, the company enjoys a monopoly position in other segments as the only player licensed by the Indian Railways to provide these services at railway stations and trains in India.
In October 2019, the government disinvested 12.6 per cent of its stake in the company by an offer for sale and its IPO has been a roaring success. For FY19, IRCTC earned nearly two-thirds of its revenue from catering services, followed by tourism and internet ticketing, at 12-13 per cent each.
Strengths
IRCTC's core strength lies in its monopoly position. The company operates one of the most used websites, www.irctc.co.in, in the Asia Pacific region, with monthly transaction volume averaging 25 to 28 million. E-booking penetration is estimated to be at 70 per cent in FY19 and is likely to increase to 81-83 per cent by FY24, as estimated by CRISIL.
Following the government's approval, IRCTC is also piloting running private trains and has received approval for two trains currently.
Since its incorporation in 1999, the company has been profitable and debt-free. Its balance sheet is asset-light and capital requirements are low. This allows it to earn a high return on capital employed.
Concerns
IRCTC suffers from promoter risk as it always remains susceptible to any change in government policy. For instance, during the demonetisation drive in November 2016, the government abruptly removed service charge on rail tickets. Further, the monopoly position that IRCTC enjoys may be ended if the government opens these areas to private entities. These developments could materially dent IRCTC's revenues.
Valuation
The company debuted on the stock exchange in October 2019. Against an issue price of `320 per share, investors raked in more than 100 per cent gains on the listing day itself. So far, it is up more than three times its issue price. The trailing 12-month P/E ratio, as of January 27, 2020, is 54.2 times. Owing to its asset-light model, its return on capital and return on equity have averaged 50 per cent and 31 per cent, respectively, in the last five years.
7. NBCC
Established in 1960, this company is mainly involved in providing project management consultancy for various government and infrastructure projects. In 2012, the company came up with its IPO and was conferred with Navratna status in 2014.
NBCC has three business verticals. Project management consulting (PMC) accounts for around 90 per cent of the total revenues in FY19. This vertical handles infrastructure projects for government entities. It subcontracts the construction work to developers based on competitive bidding and takes care of the conceptualisation and commissioning of the project. The company is also present in the EPC (engineering, procurement and construction) and real estate businesses, which together account for around 10 per cent of the total revenues.
Strengths
Amid corporate governance issues in the real estate and infrastructure sectors, NBCC stands tall. It is the government's go-to entity when it comes to developing projects. Owing to the sheer size of the contracts it gets, it can sub-contract orders to vendors at razor-thin margins and all price escalations are passed on to its clients. This bargaining chip has also led to a negative working capital cycle for the company. A superior execution track record, coupled with significant experience, sets NBCC apart.
Concerns
Although the company's order book stands at around `80,000 crore (as of September 2019), the conversion of it into revenue is something to watch out for. An order book of around `34,000 crore is still under the stalled category. This includes the redevelopment projects in Delhi which are stuck under litigations for environmental and other reasons.
The company has recently been awarded the stuck projects of Amrapali for completion by the Supreme Court. NBCC may also take up the troubleshooting role for beleaguered projects of Unitech and Jaypee Infratech. Such projects can be a drag on the company's margins and may stretch it too much.
Valuations
The government has plans to spend `100 lakh crore for infrastructure development in the next five years. NBCC is all set to seize this opportunity. The company is debt-free and has an average ROE of more than 20 per cent in the last five years. It has recently experienced a change in its top management, with P K Gupta appointed as chairman and MD. His decisions in the next few quarters will be watched closely. The stock has corrected by more than 30 per cent over the last one year and currently trades at a P/E of 39 times, which is near its five-year median of 40 times.
8. POWER GRID CORPORATION
Incorporated in 1989, Power Grid was formed following the transfer of transmission assets of power-generating companies.
Today, the Government of India holds a 55.4 per cent stake in the company. The company is engaged in the power-transmission business and is responsible for planning, implementation, operation and maintenance of inter-state transmission system and the operation of national and regional load dispatch centres. It operates under three business segments: transmission (97 per cent of FY19 revenue), telecom (2 per cent) and consultancy (1 per cent). The company runs an extensive 1,61,490 ckm (circuit kilometre) nationwide network of transmission lines, through which around 50 per cent of the total power generated in the country is transmitted.
Strengths
The transmission sector was opened in 2011 to the private sector but that was too late. Today, Power Grid owns around 85 per cent of the inter-state transmission network. In fact, the requirement for a very high capex poses a barrier to the entry of new players. In the last 15 years, Power Grid has invested over `2 lakh crore in the business.
Since power is an important consideration for the government and the company is government-owned, it gets preferential treatment for handling big projects.
Concerns
In the last five years, Power Grid backed by the government's push towards electrification for all, has made a capital expenditure of around `1 lakh crore. This was done by taking huge debt, leading to a debt-to-equity of 3.1 as of March 2019. However, the company's sovereign-owned status softens this concern.
Weak credit profiles of state utility firms, from where Power Grid gets its revenue, are another concern. Nevertheless, this worry is mitigated because of the company's strong collection efficiency.
Valuations
In the last five years, the company has been on a capex spree. An increasing capex translated into a five-year annualised revenue growth of 17.5 per cent till September 2019. FY20 estimated capex is at `15,000 crore as against `25,000 crore in FY19. Lower capex means lower revenue growth but that also means the company will start throwing positive free cash flows. Given the nature of the business, higher free cash flows will be returned to shareholders in the form of dividends/buybacks or the company will reduce debt, which will improve the bottom line. The stock currently trades at a P/E of 6.4 compared to its five-year median of 13.
9. SHIPPING CORPORATION OF INDIA
Shipping Corporation of India is involved in sea and coastal freight business. Today, it boasts a large fleet size of 61 vessels. It has diversified business segments, comprising crude oil/product tankers, dry bulk, offshore services and container operations. Besides, it has a presence in passenger vessels and chemical and gas transportation. The company also takes care of close to 35 vessels on behalf of third parties, mainly comprising PSUs/government departments and union territories, which helps it earn a service income.
Strengths
Compared to its private peer GE Shipping, which has a fleet size of 47 vessels, Shipping Corporation of India has the largest and diversified fleet size in the country, with its vessels including bulk carriers, very large crude carriers (VLCCs), crude oil tankers and others. Being in operation since the 1950s and owned by the government, the company sells its services to government agencies, large industrial concerns, international oil companies and others.
Concerns
The International Maritime Organisation (IMO) 2020 regulations, mandating the use of low sulphur fuel, will kick-start from January 2020. This regulation will lead to a significant jump in the costs associated with ocean transportation. On the domestic front, coal imports are a major contributor to dry-bulk transport. With the acceptance of renewable energy increasing, the future of coal imports looks bleak. Another concern is the ongoing US-China trade war, which is leading to subdued global growth.
Valuations
The government currently holds 63.75 per cent in the company and is planning to sell its entire stake. Although shipping is a commoditised business, a private owner can bring about operational efficiencies. If we compare the average operating margins of GE Shipping with those of Shipping Corporation for the last five years, the difference is a huge 21 percentage points. However, in terms of working capital Shipping Corporation trumps GE, with their FY19 working-capital at -40 days and 10 days, respectively.
A firm balance sheet with the debt-to-equity ratio reducing to 0.7 times in March 2019, an uptick in the Baltic index (which determines the pricing for shipping companies globally) in the last six months, the impending US-China trade deal and private ownership are believed to unlock substantial value. Although the stock has run up substantially in the last three months, it trades at a price-to-book of 0.4 times as compared to GE's P/B of 0.7.