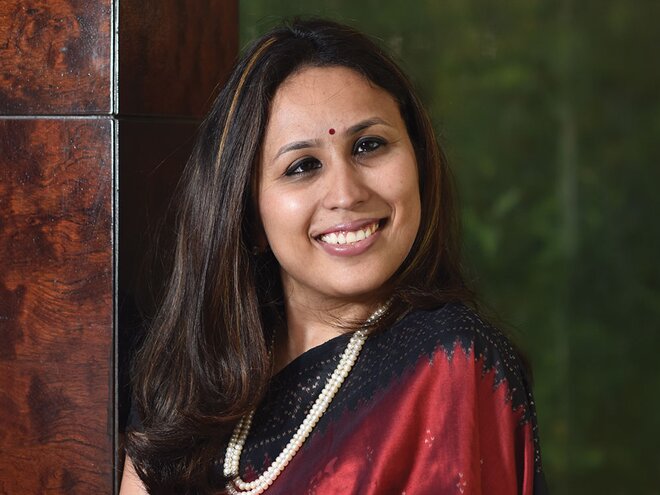 The mutual fund industry has witnessed some quick regulatory changes and they will have an impact on how AMCs will do their business in the long run. On direct plans, we believe that the element of advice will play an important role for the growth of the mutual fund industry and advisors will remain a key part of the ecosystem. At Edelweiss, we intend to have advisors as key partners in our journey.
Passive funds and active funds will co-exist. In fact, we're keen to build our passive platform in the coming years. We will introduce some unique strategies in passive schemes in the coming quarters.
In terms of distribution, our focus currently is on top 30 cities. As we grow, we'll start exploring other avenues.

Impact of new expense slabs
We have seen no impact on our business on a relative basis. In fact, new expense slabs make mid-size AMCs like us more competitive. In the last few months, we've seen a positive impact on our business and increased interest from advisors to partner with us.
Risk control in debt funds
At Edelweiss Asset Management, we have always had a robust process and we keep upgrading it. Post recent events, we have enhanced our process further in the following areas of credit appraisal: detailed analysis of the financial metrics of the borrower, which involves analysing ALM data, undrawn bank lines, documented liquidity management policies, etc; soundness of the structure from the legal perspective; and management of the borrower. We believe that these factors have become quite relevant and important in the current environment.
Key challenge
One challenge is how to keep this business lucrative and sustainable for our advisors. To address this, we are putting efforts in creating awareness on the need for advice before investing in mutual funds and make people aware about the importance of advisors. For this, we started celebrating Advisor's Day on 31st March every year and we'll continue to amplify our 'Advice Zaroori Hai' campaign and address this challenge. In the 'Advice Zaroori Hai' campaign, we are emphasising the need for advice before investing and the important role advisors are playing in one's wealth creation journey.