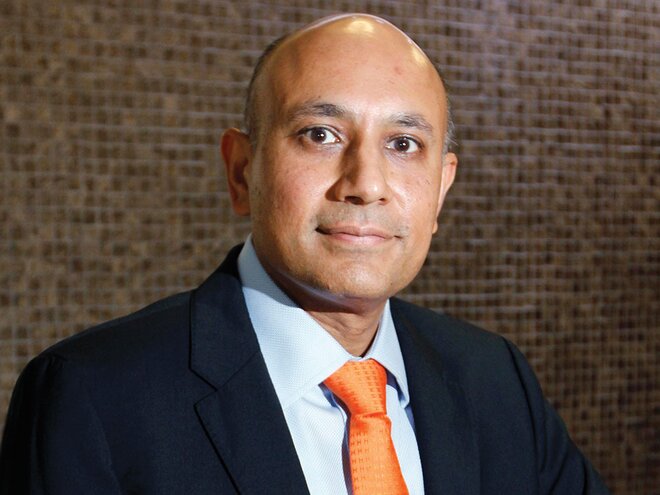 Our business strategy as a manufacturer is to provide a full suite of products so that investors, with help from their advisors, can choose the most appropriate mix of products basis their risk appetite and goal horizon. It is rare that a certain type of product (e.g., passive) will be an evergreen option across all market conditions and cycles. We also believe all distribution models will be able to co-exist as the industry has only scratched the surface in terms of mutual fund ownership in the country.
The key goal must be to reach as many new investors as possible since assets will grow sustainably only with increasing penetration. I see two key enablers that can help on this front. The first is investor education, where the industry, led by the 'Mutual Funds Sahi Hai' campaign, has done a great job so far. The second enabler will be technology and digital. For us, the evolving dynamics mean extending our focus to providing solutions to meet customers' life goals, rather than just providing products. We will also continue to invest in technology to make the investing process seamless for investors and their advisors.

Impact of new expense slabs
There is certainly a significant short-term impact as the industry adjusts to the new normal. However, growth will help recoup some of these losses over the longer term. It will also be important to build scale and cost efficiencies, especially using technology.
While regulations on lower expenses favour investors, they risk creating some unintended consequences. First, permanently declining margins for manufacturers as funds scale-up may reduce the attractiveness of the industry for new entrants. Second, lower expense ratios also increase payback periods, which may be a deterrent for new entrants or emerging growers in the industry, both manufacturers and distributors. We are seeing some signs of this already in the advisory fraternity. Finally, the impact of this on consolidation and M&As needs to be seen as there is an apparent disincentive for existing players to buy assets due to an immediate loss of revenue. Overall, the growth of our industry may be challenged in the short term.
Key challenge
We need a large, vibrant and well-trained distribution community in order to significantly increase the reach of mutual funds. However, with the lowering of distribution fees, it is proving difficult to attract new distributors/advisors. This not only impacts investors who may lack access to on-boarding support and handholding in volatile times but also stymies the growth of the industry. The need of the hour is therefore to think about unconventional and concerted ways (either regulatory or otherwise) to attract distributors and advisors to help grow the investor base exponentially.