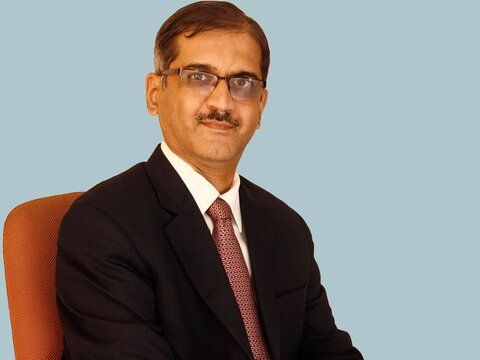 What is your asset allocation policy / strategy for Tata Hybrid Equity Fund?
We do not believe in taking large cash calls and trying to time the market. Our approach is to remain invested in good quality growth companies with a medium term view. Indian market is quite diversified with companies having businesses in diverse sectors such as domestic consumption, export and domestic and global cyclicals. Due to this diversity, one can always find interesting ideas in at least two or three themes most of the times. Thus, our equity investments remain in the range of 70 to 75 per cent of the fund.
What is your approach to managing the equity portfolio of this fund?
The equity portion of balanced funds is run on the nature of diversified funds which provides flexibility to fund managers to optimize exposure to large and mid-caps and also within different sectors.
We primarily follow Growth at Reasonable Price (GARP) style of investing. We believe in buying businesses with good earnings growth prospects over the medium term, which are run by quality managements with a track record of good capital allocation, with low or limited debt levels. We focus on company's return of capital employed (ROCE) and cash generation, earnings growth prospects, management quality, valuations and liquidity. Our experience has been that even if one buys good businesses at fair prices, the compounding of earnings gives you good return over a two to three-year period. The core of our portfolio is built using this approach.
We also sometimes use the value strategy, where reasonable quality businesses are available at attractive valuation. However, such strategy is used more tactically.
How often do you re-balance your debt and equity allocation?
As stated in the answer to the first question, equity exposure accounts for about 70 to 75 per cent of the total portfolio, 25 per cent is in debt and balance in money market instruments. If by price appreciation, equity portfolio exceeds 75 per cent of the AUM, we book profits and bring equity exposure to below 75 per cent. Similarly, if market corrects, equity exposure as a percentage of AUM reduces and we use this gap to buy stocks at lower levels.