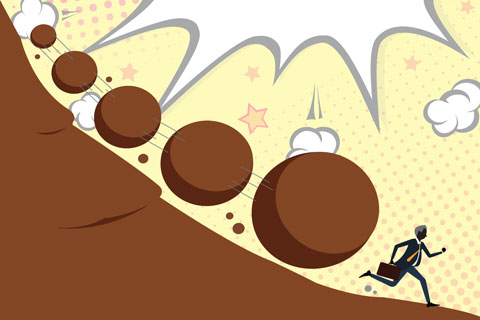 When we invest in the stock market, we try to identify the best companies for wealth creation. Well, making a good investment does not only mean picking a good company but also avoiding bad ones - a penny saved is a penny earned. When you minimise the chances of picking a loser, you naturally increase the probability of picking a winner. This does not mean that we can create a foolproof stock portfolio, which doesn't have a single loser. But we can still minimise the chances of picking a bad investment by closely studying what made companies to fail.
Through this series, we bring to you some iconic failures. Once rock stars of their times, these companies are now struggling for survival. There was a time when it was unimaginable that they could ever collapse in their lifetime. Yet they faltered.
We have segregated these stocks into 3 categories, namely, Dinosaurs, Atlases and Rogues.
In the following articles (to be published over the next few days), we will try to decipher the causes of their failures and how to avoid such failures in future.