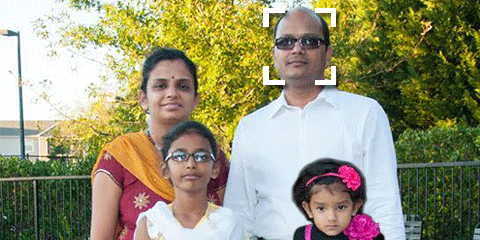 Wealth begets wealth, the saying goes. But Vikalp Agarwal, 38 and a project manager with an IT company is living proof that discipline can beget wealth too. Hailing from a lower-middle-class background, Mr Agarwal's debt-free lifestyle and single-minded focus on savings has resulted in his accumulating a net worth of over ₹3 crore. His story is truly inspirational for those of us who aren't born with a silver spoon.
Mr Agarwal's father worked as a clerk in MP Electricity Board. With limited means, his family faced a lot of financial hardship during his childhood. Mr Agarwal was the oldest of three siblings, one being deaf and dumb.
"From childhood it was very clear to me that I needed to study hard, get a good job and start earning ASAP." These objectives shaped all his career choices. His decision to study engineering at a government college, opt for an IT job and skip post-graduation were all taken with a view to earning a living as soon as it was possible for him.
Once he got a start on his career, Mr Agarwal spent everything he earned supporting his family. It was 2005 by the time he got his first big break. He bagged a job at Indore with a reputed MNC and began to take home a handsome salary.
Getting ready to invest
October 2005 proved to be the turning point. "Being in my hometown helped me improve my disposable income. I got married and got my house renovated with a home loan. By then we had already saved enough for my younger sister's marriage. So, now for the first time, I could think of investing."
A financial training course at his firm set him on the path to successful investing. The trainer recommended Value Research Online and Mr Agarwal became a regular visitor to the site. "I never missed any First Page or any of the Q&As. They gave a direction to my personal finances," says Agarwal.
His investment plans were simple. He began by setting aside 10 per cent (₹6,000) of his gross income at that time to invest in four good equity funds (₹1,500 each). He increased the amount as his income soared and he now manages to put away ₹35,000 per month.
It's all about discipline
Mr Agarwal has never missed a single instalment of SIP since October 2005. Franklin India Prima Plus and HDFC Top 200 are his top fund choices and he hasn't redeemed any of his funds yet. He mostly invests through the direct route.
"During the 2008 crash, all my savings were in deep red. But because I was reading your articles during those times, I did not walk away and did not redeem anything. I increased my SIP amount instead. Today my CAGR is 12-13 per cent plus," says Mr Agarwal.
About 30 per cent of his assets are in property investments, 40 per cent in equities, 10 per cent in variable debt investments, with some extra money parked in assured return products like the provident fund.
He checks his portfolio once in a few months to update his SIP, STP details, but keeps updated daily on news and developments.
Investment lessons

It's not that Mr Agarwal did not make any mistakes along the way. He invested in gilt funds based just on past returns in 2007 and lost some money. "But the lesson was learned and I then dug deeper to understand debt fund investing," he says. Now, he plans to use his debt savings to fund his regular income needs and will keep the equity portion invested until he needs it for his daughter's education/marriage. He also plans to liquidate his property investments in the next few years to fund retirement.
Mr Agarwal says that three basic tenets have helped him win at investing. One, he has always lived within his means. Two, he has never taken on debt for consumption. Three, he has saved prodigiously and used money to earn more money.
Mr Agarwal has also stayed away from poor investment choices. He has preferred term insurance over traditional plans or ULIPs. He has bought a ₹1 crore term cover. He has a family-floater policy to cover his health needs. With the intention of owning one home of his own, he took a ₹20 lakh loan and bought property a few years ago. He then used his extra earnings from a US assignment to prepay the loan. "Now that property is earning me ₹11,000 per month as rent and I am investing all of that in equity SIP every month," says Agarwal. His emergency cash is parked in a sweep account.
Agarwal's journey to financial security has taken a lot of sacrifices along the way. But it surely shows the investing success is not so difficult, provided one has the focus to make it work.
This story first appeared in February 2016.