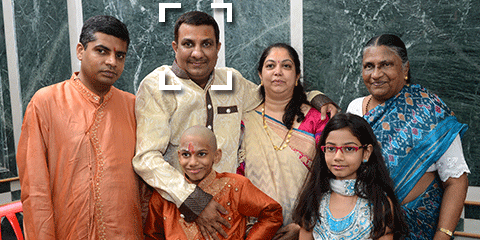 Jay B Jani is an IT professional specialised in analytics, business intelligence and data warehousing. He is currently based in Miami, USA. Always a tech-lover, he was already using software in the nineties to track and manage his own investments. By 2006, he decided to invest towards college education of his children, who were pretty young at that time (three-four year old).
"I realised then that it's very important to have one's finances under one's control," says Jay. He came across the Value Research website in 2006 and thus began his tryst with personal finance. Not being one who does anything in half measures, the software professional decided to 'self-educate' himself about personal finance by taking up almost every available certification course offered by NCFM, NISM and NSE on the markets! His CV today boasts over two dozen certifications from these institutes, including those that qualify him to be an investment advisor to others.
"I have no plans to become an advisor, but felt that I needed to formally learn everything about it. I found that, even in the US, you cannot blindly follow what someone says. Many advisors are actually product distributors," says Jay.
Mutual funds: The foundation stone
An avid do-it-yourself investor, he swears by mutual funds and honestly admits that his equity investments haven't fared as well as his mutual fund portfolio. "I think mutual funds are a foundation stone on which one's portfolio can be built. Between 2006 and now, the markets haven't been great," he says referring to the crash of 2008 and the sideways market until 2013, "but my mutual fund investments have done reasonably well."
Initially, Jay jumped in with lump-sum investments but they suffered reverses almost immediately in the crash of May 2006, prompting him to switch to SIPs. "Systematic investment plans have protected me from volatility and generated good returns. SIPs, by their very nature, inculcated automatic discipline and regularity in my investing, which I feel is extremely essential for long-term wealth creation. Although my investments have coincided with one of the worst market scenarios, from 2008 through 2013, cost averaging has provided protection. Direct plans of mutual funds have helped in their own way since 2013," says Jay.
The lifestyle
His children's education may be taken care of, but is he well-placed for retirement? "Absolutely on track," he says, adding that his moderate lifestyle has helped. "I have always lived within my means. I have never spent more than what I really need. I don't believe in taking loans at all. Fortunately, I didn't have to take a loan even to acquire my home at Mumbai. I purchased it outright many years ago. Today, it wouldn't have been affordable, but it was at that time!" Apart from his two separate portfolios to cover his children's education and retirement, Jay has his finances all mapped. He has a contingency fund to cover living expenses and he has invested in medical insurance and pure term plans for himself and his family. He surrendered all his traditional insurance plans and stopped further premium payments towards ULIPs after purchasing pure term plans as he realised that they were not aligned to his financial goals. He avoids trading as he believes that "it is both stressful and harmful to health and wealth."
Fund choices
What are the mutual funds that have given him the best returns? HDFC Top 200, Franklin India Bluechip, Reliance Regular Savings and Sundaram Select Midcap are a few he recounts. "I usually select my funds from the Value Research five-star list. I do know that the ratings can get revised later and some funds do go to three stars and so on."
He does occasionally invest in thematic funds like pharma and banking and they have given him good returns. "But I always remember one article I read in Mutual Fund Insight. It said that thematic funds should not be your main dish. They function as a side-dish to your main course - like pickles with parathas! My main course is always diversified equity funds via SIPs."
This story first appeared in January 2016.