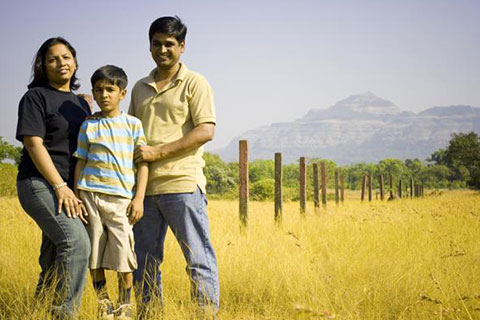 For most of us, travel insurance is one more document among the set of documents we receive from our travel agent when we book our business travel or holiday package.
Unless one is planning for long-term travel, the perception and knowledge of travel and health risks abroad is very low among customers. What's more, the cost of travel insurance being significantly low vis-à-vis the overall travel costs, it's usually the last thing that most customers bother to research or understand, while they plan other more exciting stuff.
In reality, travel insurance is a fairly complex product that covers more than 15 different financial risks, with each risk having its own terms and conditions.
The product, plans, and benefits also vary significantly for each insurance company. While it's practically difficult to be able to compare all these benefits and conditions, whether you travel long-term or short-term, there are certain risks that you must ensure are part of your travel insurance cover to avoid any surprises in case you need to make a claim.
Here are five covers that we would advise all travellers to dwell into and tick off when looking to purchase their travel insurance.
Pre-existing disease coverage: While hospitalisation is one of the primary covers provided, travel policies historically excluded coverage for treatment of pre-existing diseases. However, there are some insurers that now cover pre-existing diseases in case of life-threatening medical conditions.
It is important to be careful in our declarations to the insurer. To avoid trouble at the time of claim, it is important that you expressly declare the medical history for all family members and insist that details regarding medical history are registered in the insurance policy so that you do not have to go through any hassles in case of a claim.
To enable faster and easier purchase of policies online, certain insurers that exclude existing diseases do not require the input of pre-existing diseases in their online proposal forms.
Here the insurer will carry out the detailed assessment at the time of a claim to ascertain whether the disease for which the claim has been made was an existing disease. You may have to provide information including documents as requested by the insurer or surveyor.
Limitations under the hospitalisation cover: While the medical sum insured ranging from $25,000 to $500,000 may seem adequate, when you delve a little deeper in the fine print, you will see that some travel policies set an additional limit for each hospitalisation, which means that although your sum insured is, say $100,000, you are limited to a smaller sum insured for each hospitalisation of, say $25,000. Further, policies could have sub-limits on expenses, from room rent to doctor fees to diagnostic tests. It is important to compare these conditions before you sign-up for travel insurance. It is advisable to go for policies that have the least of such sub-limits.
Baggage loss: Everyone has heard horror stories of how an exciting international travel can turn upside down when checked-in baggage is lost or misdirected to a different destination. While travel insurance covers such baggage loss and delay, it is important to keep the following in mind.
1. Only checked-in baggage is covered. Cabin baggage is not covered under travel insurance.
2. Baggage loss is covered only on your flight to a foreign country. You do not have the cover if you lose your baggage while travelling back to India.
3. Baggage delay is usually covered only if the delay is beyond 12 hours.
4. Some insurance companies may insist on original bills for clothes or toiletries, other essential stuff to reimburse these expenses. There are few that will give you a lump sum benefit.
5. You need to submit the 'property irregularity report' as part of evidence with regards to baggage loss or delay. Your airline will provide you with this document.
Coverage of adventure sports: An accident is the last thing you expect in a foreign country. Adventure sports like skiing, rappelling and mountain climbing have become popular with Indian travelers abroad. It is important to know that most insurance plans exclude hospitalisation expenses, medical evacuation, as well as disability benefits in case of an accident while participating in an adventure sport. If you are an adventure sports enthusiast, you may like to inquire locally, in the country you are travelling, about such insurance covers.
Third-party liability vehicles: Thanks to popular cinema, many cities across the world are now sought-after destinations for their scenic road trips. However, an unfortunate accident with a person or property can result in a huge financial liability.
In case you plan to go on a road trip abroad or simply hire a vehicle, it is important to note that although travel insurance policies do cover general public liability, they exclude liability that has arisen from the use of any vehicle. Hence, in case you are hiring a vehicle abroad, ensure your short-term car insurance covers such liabilities.
So the next time you are travelling abroad, ensure that you keep an eye on these covers and their fine print. Of course, as you would have already guessed, the list above is not exhaustive, but highlights the key features and throws open some of their fine print. Hopefully, it gives a glimpse of what lies beneath the seemingly simple and, often cheap, travel insurance policy.