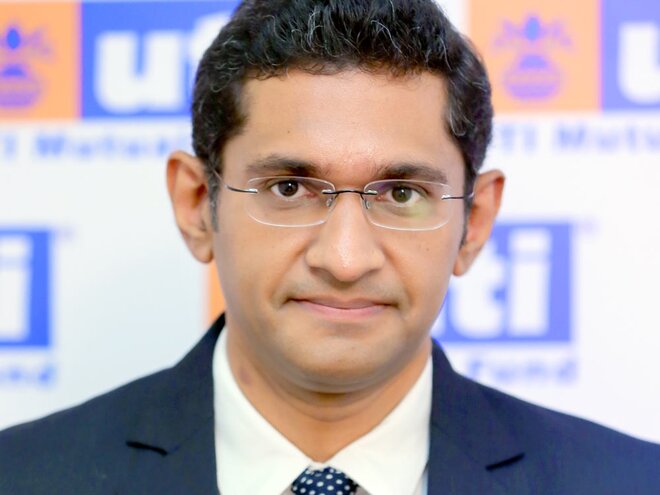 Year 2021 has been difficult for the auto sector, with the semiconductor crunch affecting automakers worldwide. What's the outlook for various types of automakers in 2022 - commercial, passenger, two-wheelers, tractors, etc.?
The industry volume performance has been weak for the last two years (FY21 over FY19 base), wherein the passenger-vehicle (PV) volumes declined by about 20 per cent, two-wheelers by about 29 per cent, and medium and heavy commercial vehicles (M&HCV) by about 59 per cent, and this challenge continues in FY22 as well. The decline in volume was primarily on account of an increase in the cost of the vehicle and slower income growth for the buyers. The cost increment to the end-users has been on various accounts - changing emission norms, improvement of safety standards, rising commodity costs. In addition, the hardening of lending norms by the financial institutions has imposed additional challenges to the buyers. For FY22, the sector is faced with the extra challenge of supply-side disruptions like semiconductor shortage and logistics issues, which we believe are more near-term issues.
We understand a large part of cost increases are behind us. As economic activities improve, per-capita income will also improve, taking demand back on a longer-term growth trajectory. Long-term volume CAGR (FY09-FY19) in the industry has been 8.1 per cent for PVs, about 11 per cent for two-wheelers, 7.9 per cent for M&HCV, while for the tractor industry, it has been 9.9 per cent. One of the strong demand drivers in the industry has been a low penetration rate, for PV penetration in India is just 2.8 per cent (per 1,000 people) compared to over 50 per cent in developed countries. We expect a slew of new product launches from auto OEMs (original equipment makers) in the next few years will attract buyers and improve the volumes in the market. A combination of operating leverage and better pricing will support earnings performance in the sector.
However, investors also need to pay attention to the new trends in the sector - increasing preference for SUVs in passenger vehicles, preference for higher CC motorcycles in two-wheelers, increasing penetration of electric scooters. Auto OEMs with good offerings in these categories should emerge as a beneficiary of a potential increase in the overall volumes. On similar lines, auto ancillaries with exposure to the right segment are the ones likely to emerge as winners. Especially about the improving penetration of electric vehicles, we expect lithium-based electric-vehicle adoption to increase with the fall in the price of the battery pack. An increase in localisation of battery cells will further bring down costs, making it affordable for the mass segment. Adoption could be faster in the scooter segment. However, in passenger cars, range anxiety, lack of charging infrastructure, along with the steep pricing compared to petrol/diesel cars, would push out the adoption.
The demand for commercial vehicles (CVs) and tractors is cyclical. We believe CV volumes have seen over 59 per cent contraction in the last two years; demand should bounce back sharply with improving commercial activities and replacement demands driving volumes. However, tractors, which have also been an exception in the last two years and have seen growth, may see slower growth.
This interview was conducted in December 2021.
Also in the series:
Sectoral outlook 2022: Banking and finance
Sectoral outlook 2022: Chemicals and textiles
Sectoral outlook 2022: Consumption
Sectoral outlook 2022: Energy and metals/mining
Sectoral outlook 2022: Healthcare
Sectoral outlook 2022: Hospitality, Travel & Tourism
Sectoral outlook 2022: IT & Telecom