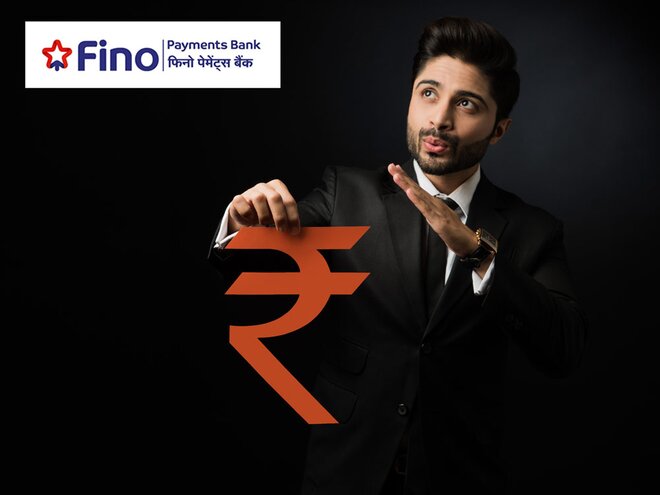 Fino Payments Bank came out with its IPO about two months ago. You can read Value Research's analysis of the IPO here. This follow-up article focuses on the IPO's performance, post-IPO events, and changes in its valuation since then.
Our analysis of the IPO
We gave a score of six out of 11 to this company when it came out with its IPO. As the name suggests, Fino Payments Bank is a payments bank. It offers a diverse range of payment-focussed financial products and digital services. Being a payments bank, it cannot undertake lending activities and is required to have a minimum of 25 per cent of its physical access points, including business correspondents in rural areas.
In essence, the company is a fintech firm that operates on an asset-light business model where each banking outlet (merchant) serves the community's banking and financial needs. The primary source of revenue for the Bank is the fees and commissions it charges for its products and services. It offers multiple products, including current accounts and savings accounts (CASA), cash management, micro ATM and remittance services.
Our rating of the company was based on the following:
The company cleared all four financial strength & stability metrics.
It scored zero out of two on management quality-related metrics.
It scored two out of four on growth and business metrics.
It didn't clear any valuation-related metric.
Stock performance since listing
The company saw a good response to its IPO, which was oversubscribed more than two times. The qualified institutional buyers (QIB) portion was oversubscribed 1.7 times, while the non-institutional investors' portion was subscribed 0.2 times only. The retail portion was oversubscribed 5.9 times, and the employee portion of the issue was subscribed 0.9 times only.
It didn't have a great debut on the stock exchanges, with the shares listing at a discount of 5 per cent over its issue price, opening at Rs 548 and ending the day at Rs 547. Post listing, the stock has continued to tank, and it reached a low of Rs 360 per share on December 30, 2021. As of January 3, 2022, the stock closed at Rs 381, which is about 34 per cent lower than its issue price of Rs 577.
Business performance
In Q2 FY22, the company's revenue increased by 35 per cent YoY to Rs 242 crore. The growth products for the bank were subscription-based CASA (revenue grew by 78.3 per cent YoY for the quarter) and cash management services (revenue grew by 89.9 per cent YoY). Profit after tax grew by 75 per cent YoY to about Rs 8 crore.
The number of registered merchants exceeded 8 lakh as of September 30, 2021, representing an increase of 68 per cent YoY. Moreover, on its own banking channel, the company reported a gross margin of 45 per cent for the quarter. On its open banking channel, the gross margin was 5.3 per cent.
What to do now?
Fino Payments Bank's merchant network covers 90 per cent of Indian districts. The company has already undertaken significant technology infrastructure capex to set up robust banking channels and is set to take advantage of online banking and UPI platforms. Moreover, it recently received RBI's approval for commencing international remittance business under the Money Transfer Service Scheme. The Bank will be undertaking inward cross-border money transfer activities.
Since its listing in November, the company has traded at a P/B between 2 and 4 times. It currently trades at a P/B of 2.36 times. The company is the only listed payments bank. While the stock's poor performance and the company's good performance make it attractive, greater due diligence is required to make a decision.
Disclaimer: This analysis is not meant to serve as a recommendation. Do your research before investing in the company. If you are interested in our stock recommendations, please visit www.valueresearchstocks.com