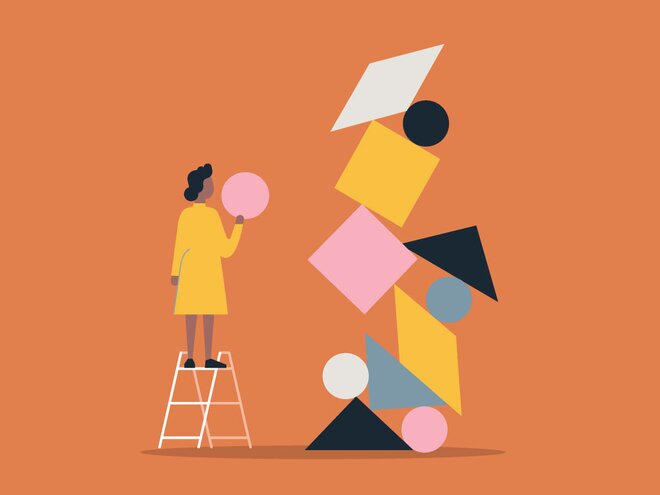 Mahindra Manulife Mutual Fund is all set to add another fund to its bouquet of actively managed funds. The fund will dynamically manage its asset allocation between equity, debt and money market instruments.
The new fund offer (NFO) is open for subscription since December 09, 2021, and will close on December 23, 2021. The equity portion will be managed by Manish Lodha and Fatema Pacha while Rahul Pal will be managing the debt portion. The fund is benchmarked against NIFTY 50 Hybrid Composite Debt 50:50 Index TRI. Here are the key details of the new fund offer:
About the strategy
The fund aims to follow the dynamic asset allocation using the multivariate approach wherein the fund management team couples qualitative and quantitative assessment of macroeconomic, market and technical indicators, valuations, growth outlook, interest rates, liquidity, etc.
Dynamic asset allocation or balanced advantage funds juggle their asset allocation without minimum exposure limits to a particular asset class, based on the market conditions. Also, most funds use the arbitrage component so as to leverage the benefit of equity taxation. These funds endeavor to raise the allocation to equities to make use of bull runs but reduce it when the markets are trending at high levels, and valuations are expensive. This is done to limit the downside in case the markets fall after that.
Although the proposition of balanced advantage funds is pretty appealing, we at Value Research are usually wary of such funds. We believe that dynamically moving across debt and equity, and getting it right sustainably, is a very tough promise to deliver on. On the contrary, we believe that a static asset allocation suited to your investment horizon and risk tolerance, and re-balancing with discipline is a more appropriate strategy to achieve the desired outcomes in the long-run.
The graph below shows the average returns delivered by the category of balanced advantage funds in any five years over the last seven years.
About the fund manager
Manish Lodha is a Chartered Accountant and a Company Secretary with over 20 years of work experience, of which, around 11 years have been in the mutual fund industry, four years in life insurance industry in the field of equity research and fund management. He has earlier worked at Canara HSBC OBC Life Insurance Co. Ltd. and Kotak Mahindra Mutual Fund. He is currently managing eight funds at Mahindra Manulife.
Fatema Pacha has over 15 years of work experience, of which, around 14 years have been in the field of equity research and fund management. She was earlier associated with ICICI Prudential Life Insurance and UTI Mutual Fund. She holds a PGDBM (Finance) from SP Jain Institute of Management & Research, Mumbai. She is currently managing eight funds at the AMC.
Rahul Pal, Head - Fixed Income at Mahindra Manulife will be managing the debt side of the portfolio. He is a Chartered Accountant. Prior to this, he has managed fixed income portfolios at Sundaram Asset Management Company Limited and was also Head - Fixed Income at Taurus Asset Management Company Limited. He currently manages nine funds at the AMC.
About the AMC
Mahindra Manulife Mutual Fund is a joint venture between Mahindra & Mahindra Financial Services Limited and Manulife Investment Management (Singapore) Pte. Ltd. Set up in February 2016, the AMC is a relatively new entrant in the Indian mutual fund industry.
As per the end of November 2021 disclosures, the AMC manages a total of Rs 7,884 crore of investors' money in 18 funds which ranks it 28 out of 42 in the industry. The fund house currently has nine equity schemes, six debt schemes, and three hybrid schemes across its product bouquet.