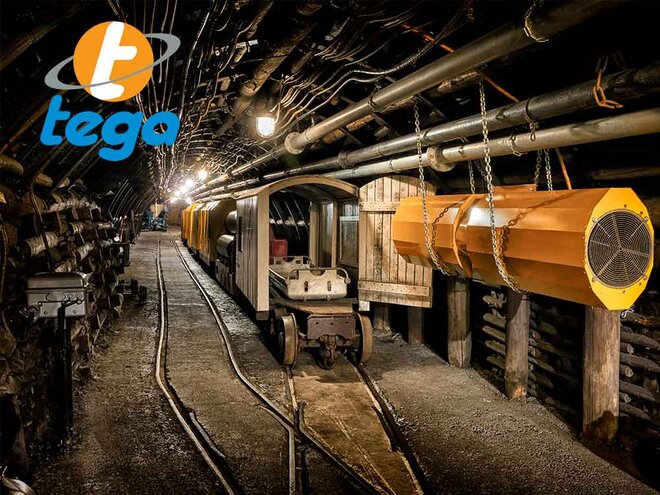 Tega Industries caters to the global mineral beneficiation industry. Mineral beneficiation is the process of improving the physical and chemical properties of ores for further processing. It is the second-largest manufacturer of polymer-based mill liners in the world. Mill liners help in protecting the mineral-processing equipment by reducing downtime and increasing the life of the equipment. The company's product portfolio comprises more than 55 mineral-processing and material-handling products. In India, the company commenced its operations in 1978 in collaboration with Skega AB, Sweden. Madan Mohan Mohanka (one of the promoters) acquired the entire equity stake of Skega AB in 2001.
The company mainly provides its products to mineral-processing units involved in processing copper and gold ores, with their contribution averaging 34.9 per cent and 27.3 per cent, respectively, to its revenue during FY19-21. In FY21, the company had its presence in 513 installation sites across more than 70 countries.
The growing demand for iron ore, copper and other metals and minerals is expected to drive the growth of the mineral-processing equipment industry, while electric-vehicle manufacturing is likely to boost the demand for copper, aluminium and other metals. Besides, owing to the depletion of ore grade, miners are required to process more ores to get the desired yields, which will again provide a major fillip to mineral-processing equipment. As revealed by a Frost & Sullivan report, the industry is forecast to reach $36.9 billion by 2030 from $20 billion in 2020, growing at a CAGR of 6.3 per cent.
Strengths
Products with high barriers: Mineral-processing units do not tend to switch to a substitute supplier. This is because a unit's total operating costs, comprising the initial planning involved, the lead time required for approval, the degree of certainty and downtime, are quite high. Therefore, the threat of substitution is low. Besides, the company's products are critical components of these units, as they make a big difference in determining a unit's productivity.
Insulated from mining capex cycles: The company's products cater to the after-market spend of the mineral-processing units. After-market spend is typically three times the upfront capex spend over the lifecycle of a mill and is a recurring cost for miners. Since most of the company's products are linked to the operating-expenditure budget of a mining site, Tega Industries has never faced the brunt of the volatility in capital-expenditure cycles for gold and copper mining sites.
Long-standing relationship with customers: The company has a track record of servicing leading global-mining companies for a long period of time and in several cases, its relationships with the key customers span more than 10 years, leading to high repeat revenues. As an average over FY19-21, the top 10 customers accounted for only 29.2 per cent of its revenue from operations, while the top 50 customers accounted for 65.3 per cent.
Risks
Exposed to the risk of doing business in foreign countries: The risks in the forms of social, political, economic, geopolitical and adverse weather conditions, among others, may cause disruption to its business. Moreover, as the company uses third-party logistic and support service providers (mainly water and road transportation) for procuring raw materials and delivering finished products, it is susceptible to increased transportation costs and delivery delays, owing to factors such as an increase in fuel costs, freight rates, shipping congestions, etc. With its large global operations, the company is also exposed to fluctuations in foreign exchange rates.
Raw material sourcing: The company is highly dependent on certain key suppliers for a significant portion of its raw materials. The prices of these raw materials depend on the global demand-supply dynamics of crude oil. Besides, some of these raw materials are banned in certain countries because of environmental issues and adverse effects on human health. Any further ban on other materials will compel the company to invest significant time and resources to redesign a significant number of its products.
Shares bought at a steep discount by a promoter in FY22: Madan Mohan Mohanka bought 6,500 shares for Rs 225 per share in June 2021. At the higher end of the IPO price band (Rs 453 per share), the transaction occurred at a discount of more than 50 per cent.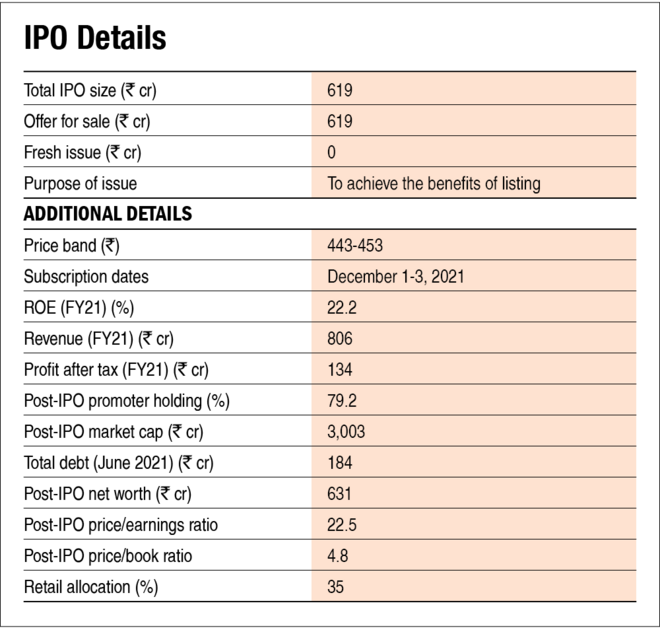 Also read about Tega Industries IPO: How good is it? to learn how we evaluate Tega Industries on various metrics.