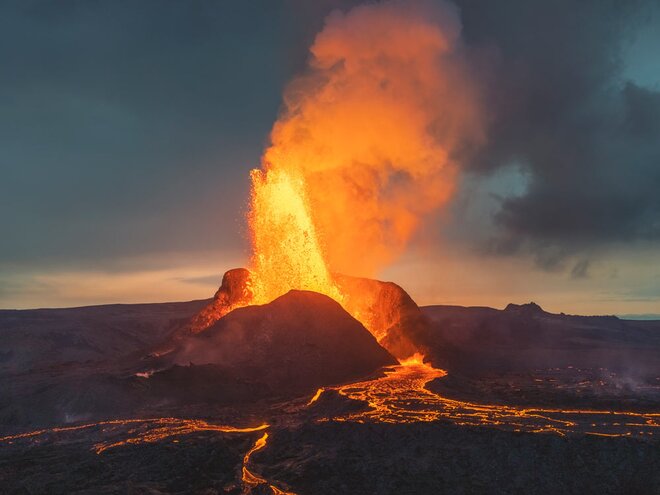 Since April 2020, after the March crash, the markets have rallied spectacularly. A number of reasons are being given for this fantastic rise in the markets: a liquidity rush to fight the pandemic, a receding pandemic, an economic rebound, good profit numbers of listed companies, etc.
So far so good. However, for the serious stock investor, perhaps the biggest challenge is where to invest in a bull run. With stocks and their valuations growing wings, your best investment ideas seem to be out of reach.
In this series of articles, we bring to you stocks that have given better returns than the Sensex over the last one year but are still available at a discount to their historical valuations.
In order to arrive at these stocks, we applied the following filters:

Market cap more than Rs 1,000 cr
EPS growth of more than 15% pa over the last five years
Current and five-year average ROE & ROCE more than 15% (for finance companies, only ROE)
Positive cash flows over the last five years (not applicable for finance companies)
Trading at a discount or a premium of less than 10% from 5Y median P/E (P/B for finance companies)
From the list of stocks that we so obtained, here are two large ones.
Gujarat State Petronet: The power of network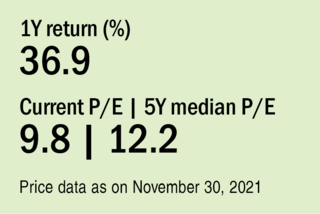 Promoted by Gujarat State Petroleum Corporation (GSPC), Gujarat State Petronet Limited (GSPL) was set up to complement the business of GSPC. GSPL is primarily engaged in the transmission of natural gas from supply sources, including LNG terminals, to demand centres through the pipeline. At present, the company has already laid down a pipeline network of about 2,700 km and transmits over 37 MMSCMD (million metric standard cubic meters per day) of natural gas. GSPL is also involved in generating electricity through windmills and distributing city gas through its subsidiary Gujarat Gas.
India is the third-largest energy consumer and since 2000, the energy demand has gone up by more than 60 per cent. Following the reopening of the economy after pandemic-led restrictions, the company has witnessed a sharp recovery primarily because of an uptick in industrial demand. The company acts as an energy-service provider to various domestic and commercial PNG users in Gujarat.
It has made a number of applications to implement several pipeline projects in Gujarat, which will help it extend the reach of its existing network. As the Government of Gujarat plans to expand the manufacturing of global automobiles and ceramics, it will further support the volume growth of GSPL. Also, as the government pushes for an increase in the share of gas in India's energy basket from existing 6 per cent to 10 per cent by 2025, it will further fuel the future growth in this sector. However, owing to the increasing demand for energy, the prices of natural gas have soared in the last one year, which could make this energy source costlier than others.
TTK Prestige: Growth on a silver platter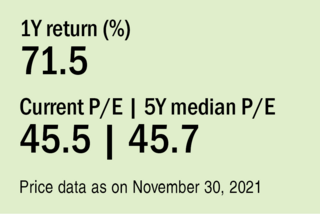 A dominant player in the kitchen-appliances segment, TTK Prestige offers a wide range of products across categories, including pressure cookers, cookware, gas stoves and domestic kitchen-electrical appliances. The company has also ventured into new segments, such as cleaning solutions, casseroles, etc., in the recent past. The company has five manufacturing plants and a strong nationwide distribution network of 630 exclusive stores (Prestige Xclusive).
In FY21, despite the first three months being a near washout, the company achieved all-time high sales of Rs 2,190 crore, owing to various factors like work from home stimulated the need to upgrade home and kitchen appliances, a robust 70 per cent YoY increase in its exports and a demand surge from rural places. Despite an increase in commodity prices, the company was able to protect its margins by increasing the prices of its products and implementing higher indigenisation. TTK Prestige was also able to manage supply-side constraints by taking several steps to maximise existing utilisation, improve efficiency and augment capacity.
Its strong culture of innovation is expected to help maintain its market share in the future. Apart from venturing into new segments, it has launched new products in the existing segments (127 products were launched in FY21). It is also expected to benefit from an increasing tendency among global brands to shift a significant portion of their sourcing needs from China. The management's focus on increased product differentiation and innovative marketing processes should help it stay ahead of its competitors in the foreseeable future.
Disclaimer: The stocks discussed above are not our recommendations. Do your own due diligence before investing in them. If you are interested in our recommendations, please visit www.valueresearchstocks.com
Check out our other stories in the series:
Hot stocks to explore now: Supreme Industries and Finolex Industries